Nonviolence, community action at heart of MLK Day event
by
DEVIN WEEKS
Staff Writer
|
January 19, 2021 1:08 AM
Progress often seems to take one step forward and two steps back.
But it wouldn't get anywhere if people were too afraid to keep going.
And heroes don't become heroes by taking the easy path.
On Monday, the holiday dedicated to the memory and work of civil rights hero Martin Luther King Jr., community members in North Idaho and guests from across the Northwest gathered in a virtual setting for Community Conversations: Nonviolence and Community Action, presented by the Civic Engagement Alliance and the Human Rights Education Institute to provide opportunities for diverse perspectives to contribute to the dialogue surrounding local and national events.
"We're not going to solve any major issues today, but this is a step in the direction, by facilitating these community conversations and this engagement," said Carrie Morrison, a College Bound Scholarship personal officer who helped facilitate the event. "This is a step in that direction."
With COVID-19 canceling live events, the interactive seminar was held via Zoom and featured small breakout sessions where groups of about four people could speak more in depth about their perspectives, experiences and concerns while practicing active listening.
The sessions explored nonviolent principles such as "nonviolence is a way of life for courageous people," "nonviolence seeks to win friendship and understanding" and "nonviolence holds that suffering can educate and transform" and included reflections on those conversations. Among the conversation prompts were, "What are some of the injustices we've witnessed or experienced over the past year?," "What has the impact of those injustices been on us as individuals and as a community?" and "How do we overcome internal and external pressures in order to choose love in our thoughts and in our actions?"
A number of items bubbled to the top of the conversations: the storming of the U.S. Capitol in Washington, D.C., on Jan. 6; the presence and infamous legacy left in North Idaho by the Aryan Nations; Westboro Baptist Church's visits to the area; the civil unrest and armed militias that took to the streets of Coeur d'Alene and across America in 2020; the use of incendiary rhetoric by American leaders; widespread misinformation on social media; stereotypes and portrayals in entertainment and the media; and recent rallies and counter-rallies surrounding the election and LGBTQ youth, among many more.
Morrison said she attended the Rally for LGBTQ Youth that was held in Coeur d'Alene City Park on Saturday.
"We rallied to show our support," she said. "It was wonderful. There were multiple people from the LGBTQ community who got up and spoke, and multiple of us there, and that, to me, was a way of demonstrating courage in the face of adversity."
Javier Garcia, who participated from Spokane, said his community sees a fair amount of peaceful demonstrations, but has the potential to become violent as it grows.
Jalen Robinson-McClure, tuning in from Tacoma, pointed out the principle that "Nonviolence seeks to defeat injustice, not people."
"Sometimes those things can intersect, because there are people who thrive and are more successful because of injustices and benefit from it," he said. "There are some people who will literally not give up that injustice. That mindset is good in theory, it's just that there are people who benefit from it."
HREI and Civic Engagement Alliance plan to host more combined events similar to Community Conversations: Nonviolence and Community Action to allow more people opportunities to share ideas and network as the nonprofits carry on their work with the public. Calls to action following the forum include volunteerism, community engagement and the encouragement to hold each other accountable as America's stories continue to unfold.
Info: www.hrei.org or www.civicengagecda.com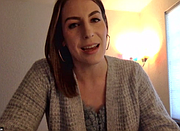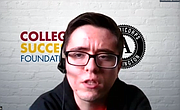 Recent Headlines
---