Commissioners in the making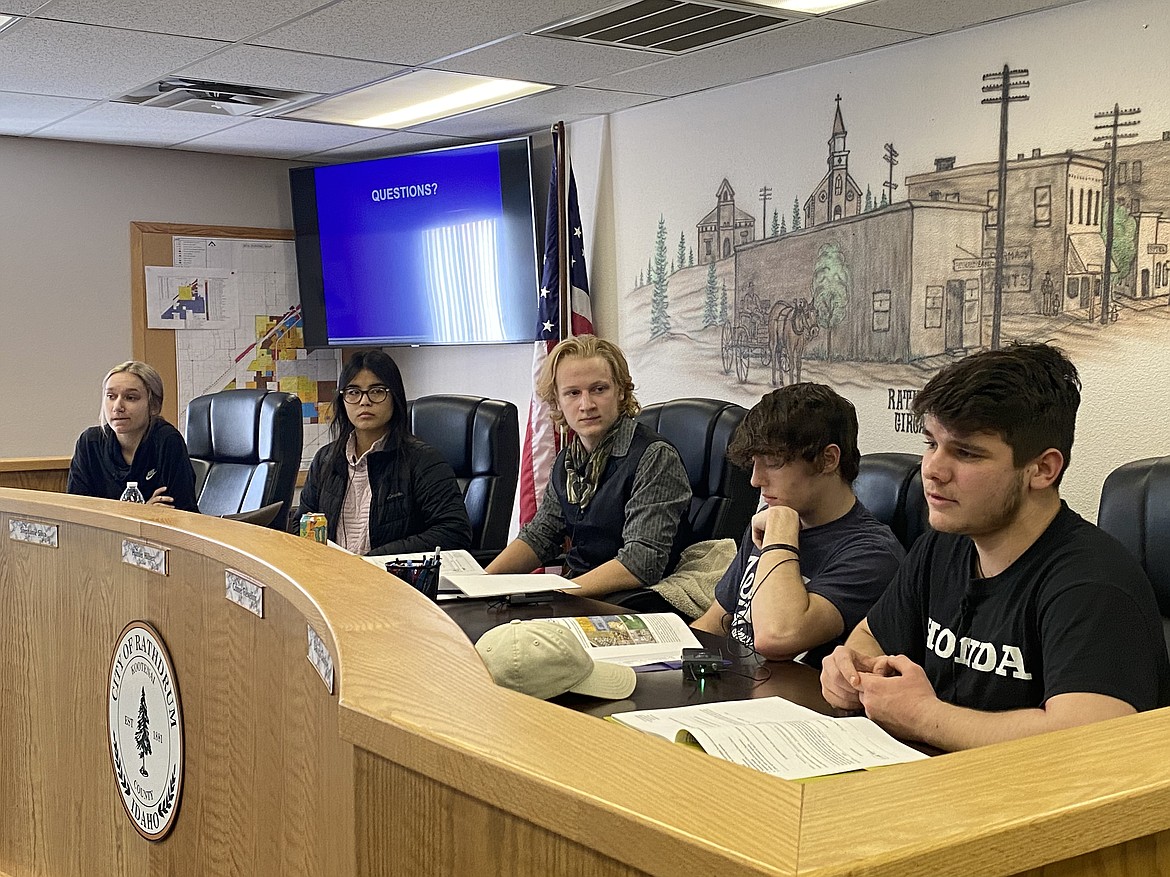 Mock-commissioner Dakota Gauthier asks civil engineer Ray Campbell about the response of taxing districts to his companies planned development during Thursday's class activity. From left: Ashton Owens, Stephanie Silva, Hunter Hilbert, Conner Fleweling and Dakota Gauthier. (MADISON HARDY/Press)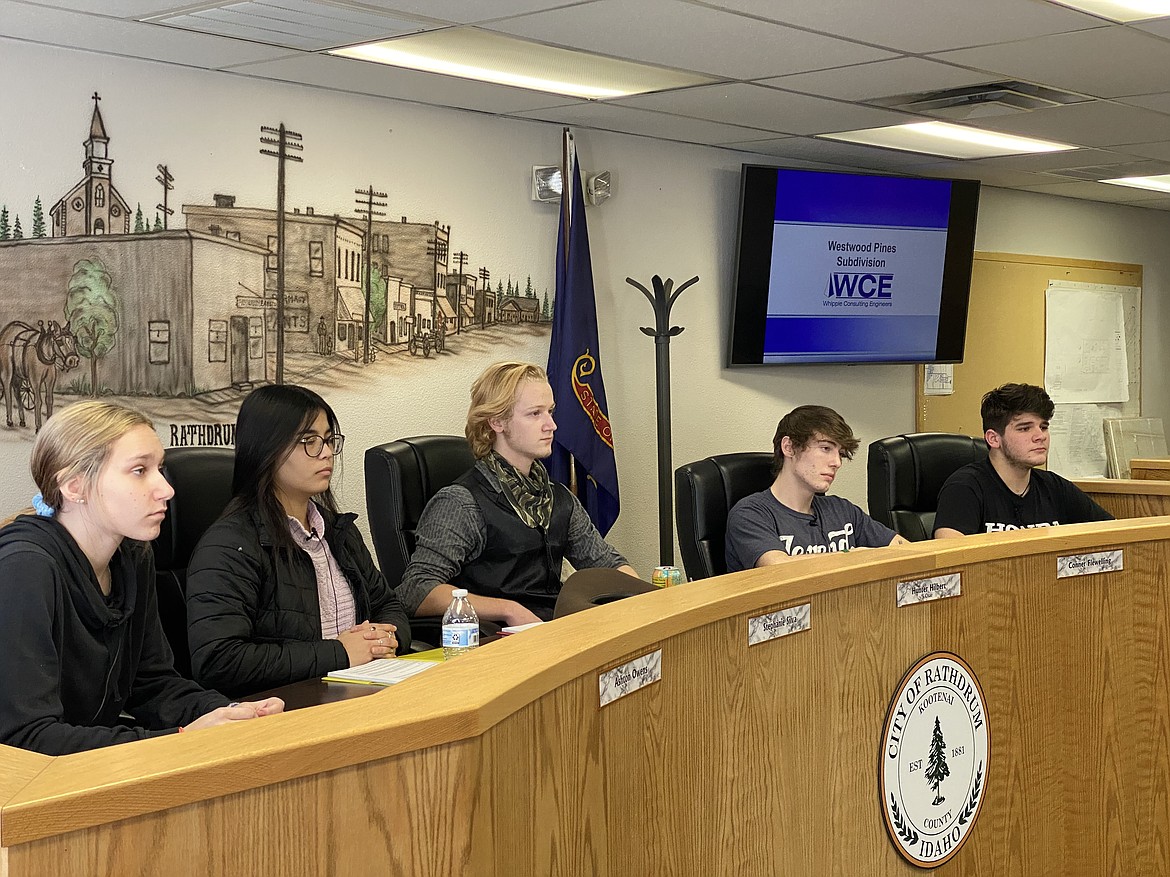 In a mock planning and zoning commission activity, 10 Mountain View High School seniors got a taste of local government operations Thursday afternoon at Rathdrum City Hall. From left: Ashton Owens, Stephanie Silva, Hunter Hilbert, Conner Fleweling and Dakota Gauthier. (MADISON HARDY/Press)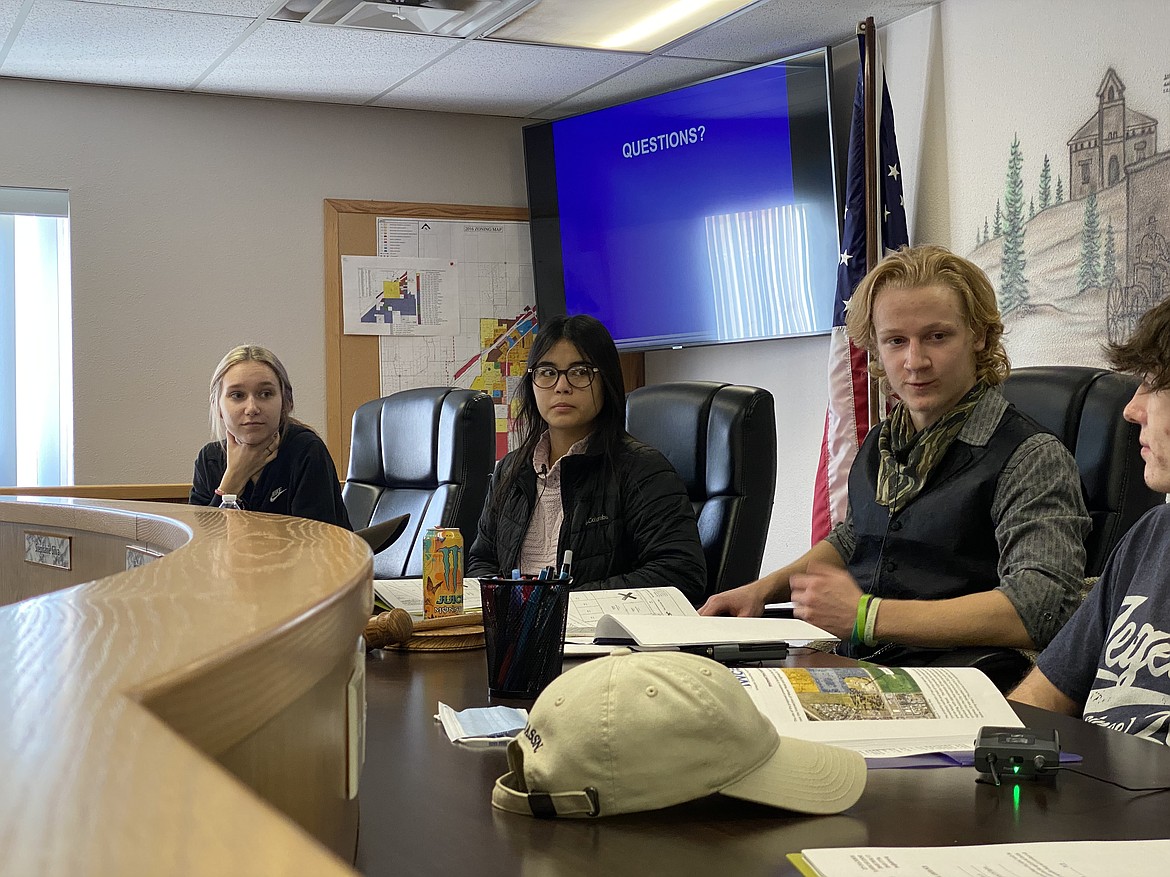 During the mock-commissioners discussion, the Mountain View High School students brought up hot-topics like growth, road infrastructure and schools. From left: Ashton Owens, Stephanie Silva and Hunter Hilbert. (MADISON HARDY/Press)
Previous
Next
by
MADISON HARDY
Staff Writer
|
January 15, 2021 1:00 AM
RATHDRUM - Two things were on the mind of 10 Mountain View High School seniors Thursday afternoon at Rathdrum City Hall: city planning and fifth-period geometry.
In a mock Planning and Zoning Commission hearing, teacher Mark Gorton's government class got a taste for city systems and civic responsibility. Led by the commission chair — senior Hunter Hilbert — students acted as fellow commissioners, members of the public, and even the press.
Through city administrator Leon Duce's coordination, the class received a project presentation from civil engineer and licensed planner Ray Campbell. Thursday's mock hearing was a first for Gorton and the Mountain View students, but something he believes was beneficial and hopes to continue in the future.
"I was talking with Leon earlier this summer about doing this, and he's been great. He came over to the school and taught them the ins and outs of how this works," Gorton said. "It's become a great partnership with the city."
Using a real project plan featuring a 60-acre lot with commercial plots and residential land, the class received packets like a proper commission — and prepared questions for the developer.
Much like genuine commission meetings, two primary topics emerged from the presentation: accommodating growth and safety needs.
Role-playing as a single mother, Connie Zink testified against the project during public comment. Namely, that adding more residential housing would increase the city population and affect her children's safety and overcrowding.
"I have kids running around all the time. They like to walk to school and have that freedom. I feel like it's a lot more dangerous for them to do that because of the flow of traffic and so many people are moving in," Zink testified. "I'm just looking out for my kids and the other families that have kids."
Echoing an overarching concern of Rathdrum residents — growth — the students brought up worries about schools' overcrowding and the need for increased recreational and pedestrian infrastructure.
"I've been to a lot of big cities, and I think that no matter what, everywhere is always going to keep growing," mock-commissioner Dakota Gauthier said. "As much as everyone else, I wish it could stay small, but in reality, I don't think it will."
Campbell and Duce explained to the class how the city and the taxing districts it encompasses primarily fund large developments like the one presented through bonds and property taxes. This kind of education went beyond what the kids learn in school, Duce noted, as much of the school curriculum focuses on state and federal operations instead of local.
"Our class preparation was definitely helpful, but coming here and trying this out was a real eye-opener for seeing how everything works," Hilbert said. "It will be very useful in the future."
Mock-commissioner Ashton Owens also brought up safety concerns, asking the developer of his plans to install stoplights and direct traffic.
"Safety has to be taken as an ongoing approach, meaning where our traffic is coming from and anticipating where it will be in the future," Campbell said. "We account for that by identifying projects in our capital improvement plan and follow the city's traffic impact fees that are attached to building permits."
In the end, the mock-commissioner voted to recommend the project for approval to the city council. After the activity, many students felt the exercise had taught them more about government systems and the importance of participation.
"I have gained a lot of respect for the people that do things here because there is a lot of work, commitment, and time that goes into this," Owens said.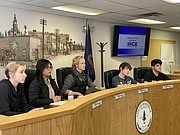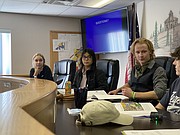 Recent Headlines
---