Tree services swamped after storm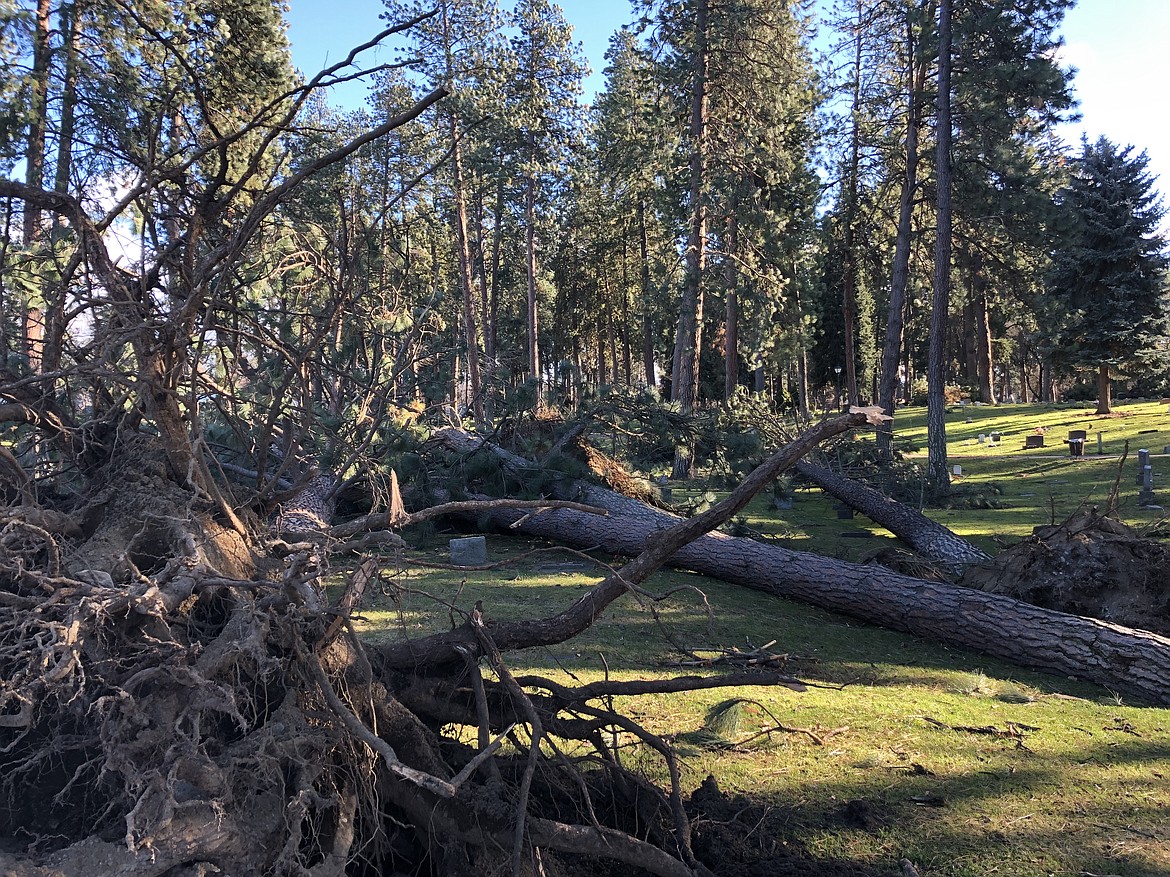 A number of large trees found their final resting place at Forest Cemetery in Coeur d'Alene.
MIKE PATRICK/Press
by
KAYE THORNBRUGH
Staff Writer
|
January 14, 2021 1:06 AM
Local tree services have their work cut out for them after a windstorm that downed trees throughout the region.
"My phone's been ringing since 6 a.m.," said Lee Erner with Giltner Tree Care in Post Falls. "There are trees down everywhere — on houses, on fences."
Erner said recent rainfall created the right conditions for trees to topple.
"With as saturated as the ground is, trees just start tipping over," he said.
Wednesday was similarly hectic for All Seasons Tree Service in Post Falls, which serves the Coeur d'Alene and Spokane areas. Kailee Turner said calls began to pour in as people woke to discover fallen trees on their properties and homes.
Power outages limited the ability to respond for several hours.
"Our Wi-Fi was out, so we couldn't put anything in our system," Turner said.
Both businesses indicated that trees that had fallen on structures or that had to be removed in order to restore power were a top priority.
"We're hoping to get through those today, but they might bleed into tomorrow," Turner said.
Some residents took matters into their own hands. Ace Hardware in Hayden indicated that chainsaws were a top seller — though some were still available as of late Wednesday afternoon — along with fuel, flashlights and batteries.
Erner said ongoing weather conditions made removing trees a greater challenge — and posed additional danger.
"With the wind still blowing and the possibility of more trees falling and hitting people, we're limited on what we can do," he said.
He expects to stay busy for several weeks, even after the winds die down.
"Bear with us," he said. "We're doing the best we can."
---