Op-Ed: Happy 40th birthday to two stellar groups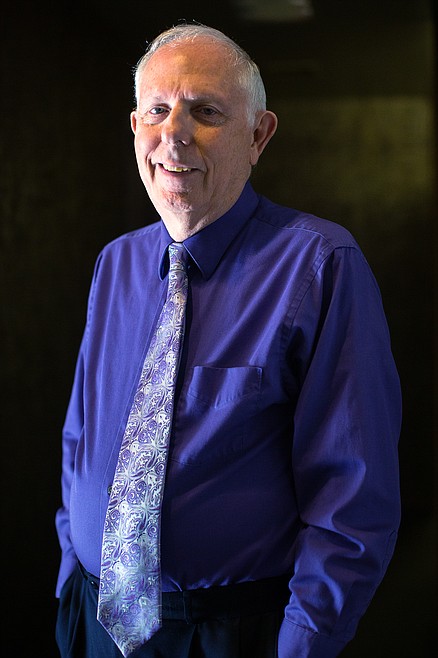 Tony Stewart
PRESS FILE PHOTO
by
TONY STEWART/Special to The Press
|
January 13, 2021 1:00 AM
In the year 1981, two separate small groups of Kootenai County citizens founded two remarkable organizations: Hospice of North Idaho and the Kootenai County Task Force on Human Relations.
As one of the co-founding board members of both organizations, I wish to share these two special stories on their 40th anniversaries as they serve untold numbers of people in their time of need.
Hospice of North Idaho (1981-Present)
Two angels, Kay McGruder and Karen Yates, with a $25,000 grant from the American Cancer Society, recruited 17 board members including Bill Wassmuth as president founding the first nonprofit Hospice in Idaho. Kay and Karen became part-time employees as we initiated unique health care services for cancer patients and their families.
It was not long before the dream blossomed into what has become one of the most successful hospices in the United States due to the support of generous citizens and groups. Judy Meyer, an original board member and her husband Steve, provided free office space for several years; Joe Morris, another original board member and CEO of Kootenai Hospital, provided vital support from the hospital; and Kootenai County churches came to the rescue with funds.
Mary Lou Reed, an Idaho state senator at the time, ushered through state legislation to qualify Hospice of North Idaho for state Medicaid funds; our Board and staff successfully applied to become Medicare certified; health insurance companies came on board; Susan Jacklin, a board member, launched an annual successful wine tasting fundraising event; Freeman Duncan, an attorney and founding board member, drafted all legal documents; volunteers Toni and Hugh Smith opened a Hospice of North Idaho thrift shop in Post Falls; and over time major donors contributed significant sums including Gary Schneidmiller's large gift in honor of his parents.
The above supporters along with other contributors grew Hospice of North Idaho from two part-time employees operating out of a small office to today's beautiful campus with more than 120 employees including medical teams annually serving hundreds of patients and families with a gift of care and kindness in the same spirit of the first hospices in Great Britain.
Kootenai County Task Force on Human Relations (1981-Present)
After members from the Aryan Nations targeted a Jewish owned restaurant in Hayden in December 1980, Dina Tanners and I invited eight individuals to a meeting at Pastor Rick Morris First Christian Church in Coeur d'Alene the first week of February 1981. That evening we formed the Kootenai County Task Force on Human Relations and elected Rev. Morris president.
Within weeks, we recruited additional board members, had local attorney Anne Solomon draft the legal documents and commenced our work combating hate activities and crimes.
Our first task was to collaborate with several Idaho groups and officials including the Idaho Human Rights Commission, Kootenai County Prosecutor Glen Walker, and Kootenai County Undersheriff Larry Broadbent, to lobby the Idaho Legislature and Governor John Evans for passage of a series of anti-hate crime laws with the first bill enacted in 1983 followed by additional legislation throughout the 1980s.
Our small organization, with no staff or building, did not anticipate ever becoming more than a local human rights organization when we elected Catholic priest Bill Wassmuth our second president in 1984, serving until June 1988. Under Father Bill's dynamic leadership, we reorganized. Then everything changed on Sept. 15, 1986, when Order II, associated with the Aryan Nations, bombed Father Bill's home and a few days later set off additional bombs in downtown Coeur d'Alene.
Following these bombings, the KCTFHR's identity and consulting work took on a national importance.
Twelve years later, the KCTFHR would become even more recognized nationally and internationally as a human rights organization when KCTFHR attorney Norm Gissel agreed to represent victims Victoria and Jason Keenan following an attack on July 1, 1998, by Aryan Nations security guards. Gissel recruited the Southern Poverty Law Center and local attorney Ken Howard for a successful civil trial that bankrupted the neo-Nazi group in September 2000.
The success of the KCTFHR has been chronicled in three books, national and international journal articles, a master's thesis, a Ph.D. dissertation and a one-hour Idaho PBS TV documentary.
The most amazing comparison regarding these two organizations is how a small number of citizens with few financial resources had the faith to act.
These successful efforts remind me of prominent educator Marian Wright Edelman when she wrote: "We must not, in trying to think about how we can make a big difference, ignore the small daily differences we can make which over time, add up to big differences that we often cannot foresee."
• • •
Tony Stewart is a Coeur d'Alene resident.
---