Fallen tree closes Highway 41 in Rathdrum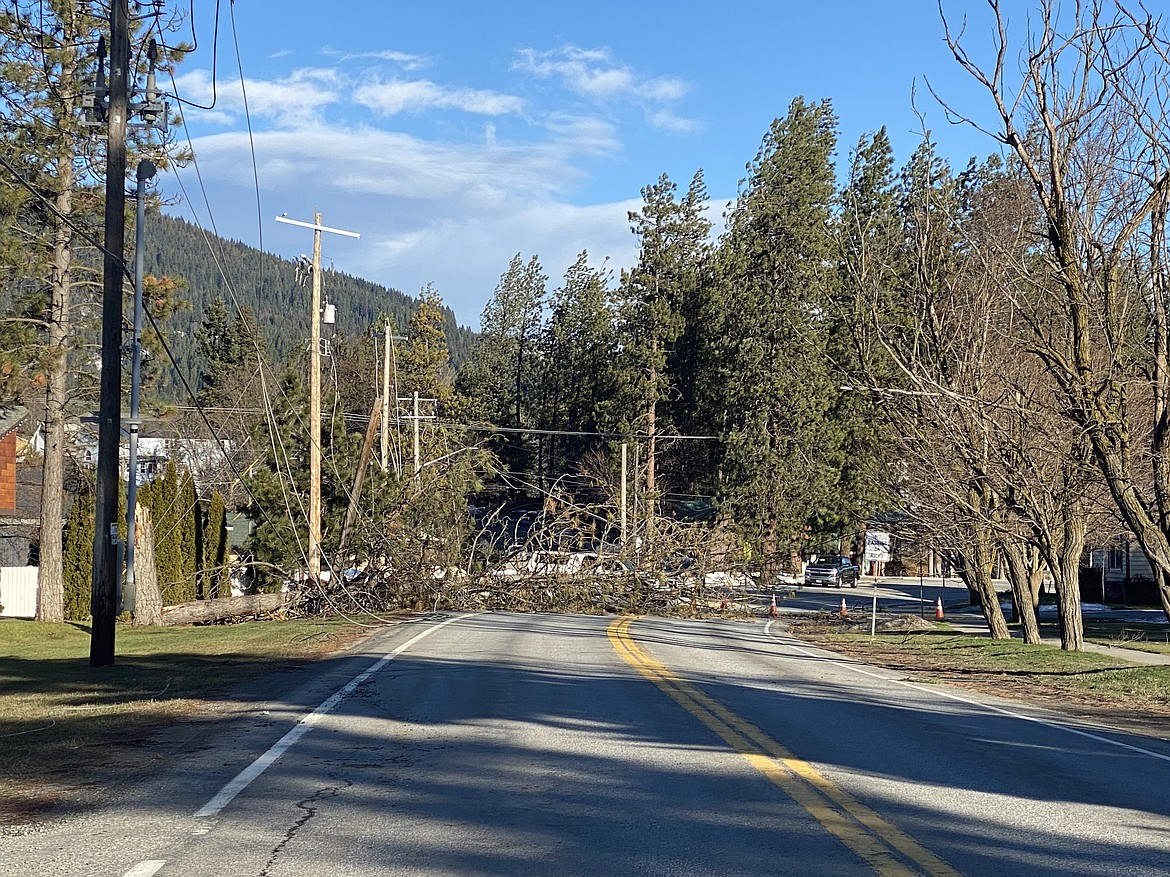 Trees down across Highway 41 on Wednesday.
MADISON HARDY/PRESS
by
MADISON HARDY
Staff Writer
|
January 13, 2021 10:45 AM
Oversized loads, semi-trucks and passenger vehicles are being advised to avoid State Highway 41 near Coeur d'Alene Street in Rathdrum after a fallen tree has brought down power lines.
Rathdrum Police Sergeant Brandon Friis said the department received notice of the tree around 7:30 a.m. and began securing the premiered shortly after. Passenger vehicles are being redirected through subdivisions, but RPD and the Idaho State Police are anticipating the road will be open in a couple of hours.
"We've never had an obstruction across a State Highway this long," Friis said. "We've heard there are fallen trees like this all across the five northern counties."
Friis said Avista Utilities has already assessed the situation and turned off the power lines for community safety. However, the Rathdrum Public Works Department warned Friis it was possible for the power lines to energized the ground.
"We're advising everyone to stay clear of Highway 41 and to use alternate routes," Friis said.
Friis said Avista did not have an estimated time for when power would be restored to the area."
---