Dangerous ground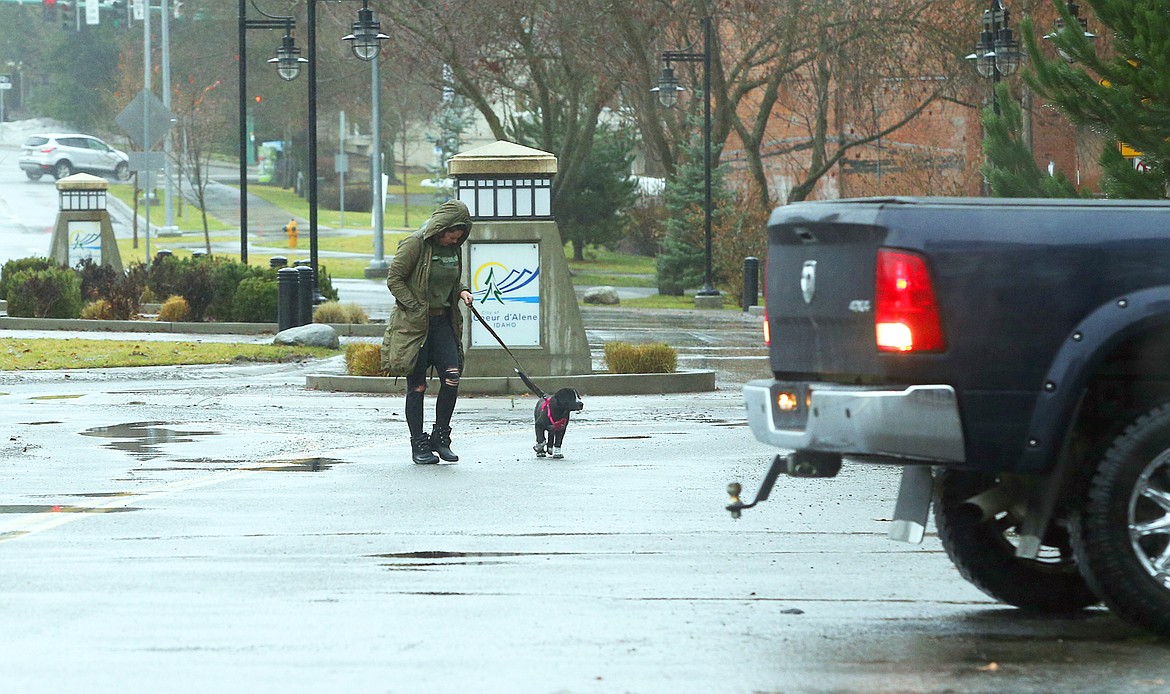 A pedestrian walking a dog crosses the street toward City Park while a truck backs out of a parking spot on Tuesday afternoon.
|
January 13, 2021 1:00 AM
COEUR d'ALENE — Pedestrian fatalities rose 70% in Idaho from 2009 to 2018.
According to AAA, pedestrian fatalities in the United States skyrocketed from 4,100 in 2009 to nearly 6,300 deaths in 2018, a 53% increase in 10 years.

The trend follows 30 years of steady decreases and highlights the importance of continued vigilance by all road users, said AAA Idaho spokesman Matthew Conde.
While Idaho conditions improved slightly in 2019 (14 deaths) and 2020 (an estimated 11 deaths during the reduced traffic caused by the pandemic), AAA and its safety partners remain focused on the goal of zero deaths.
"With more people walking for exercise or to get to work or school during the pandemic, we all need to do our part to protect pedestrians," Conde said. "We've got to keep things moving in the right direction."
There were four pedestrian deaths in Kootenai County in 2020, five in 2019 and none in 2018, according to information provided by the Kootenai County Sheriff's Office at the request of The Press.
In 2017 there were two pedestrian deaths and in 2016, there were six.
According to AAA's review of NHTSA's Fatality Analysis Reporting System, the number of pedestrians aged 60 to 69 who were involved in a fatal crash more than doubled over the study period.

And while the number of pedestrians killed in rural crashes remained constant, the number of deaths on busy urban roads grew by 70 percent, with 68 percent of the increase on roads with speed limits of 40 mph or faster.
AAA's new research also finds that the number of pedestrians killed at non-intersection locations without crosswalks increased by 70 percent over the study period, while the number killed at intersections or marked crosswalks remained unchanged. In other words, pedestrians were safer when they crossed the road where drivers expected them to be.
"The number of pedestrians who were fatally struck while walking along the roadway more than doubled, which dispels the notion that the only risk is to people who are crossing the street," Conde said.

Safety tips for pedestrians include avoid distractions, don't wear headphones, make eye contact and follow traffic rules.
Drivers are urged to be vigilant for people cross streets.
"Drivers and pedestrians also need to stay sober," Conde said. "Impaired judgment leads to risk-taking and poor reaction time, and that's a recipe for disaster, particularly when a motor vehicle is involved."
---