Police: Spokane man arrested for possession of child pornography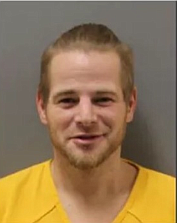 |
January 12, 2021 1:08 AM
Post Falls police detectives arrested Chadlen D. Smith, 36, of Spokane on Monday for sexual exploitation of a minor due to his alleged possession of infant and toddler child pornography.
The investigation began after Smith's arrest for second degree stalking in December. During the arrest, Smith was found in possession of digital devices which were submitted to the Post Falls Police digital forensics lab for analysis related to that crime.
A search warrant was approved, authorizing forensic examination and child pornography was located. A second search warrant and further examination located 17 infant and toddler pornography images.
Smith is being held at the Kootenai County Jail pending a first appearance on Jan. 12. He has a prior felony conviction for Injury to Child stemming from a 2009 Lewd Conduct with a Minor investigation. 
---