Vintage Voices: The Wisdom Within a Story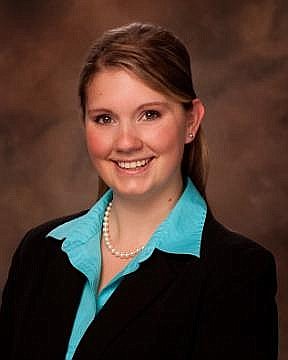 by
SARA JANE RUGGLES/Special to the Press
|
January 10, 2021 1:00 AM
Today's column is inspired by a conversation I recently had with someone who was bravely nearing the end of their life due to illness. This individual wanted to use oral history as a tool for passing down life lessons to their young children. He envisioned his children listening to his words and finding within them a father's advice that would help them navigate life's hurdles.
But, how do you find the perfect words to get them through the uncertainty of life? My advice to him was to find the answer by changing the perspective on this monumental task and to allow the wisdom within his stories to speak for itself.
My grandma Jane passed down an abundance of life lessons to me, yet she would never have considered herself a "wise" person. Her personality combined the grace of Katharine Hepburn with the zest of Pippi Longstocking. Her mental collection of historical knowledge could rival David McCullough and she had the comedic timing of Victor Borge when she recounted it. She had a joke, a song, or a story for every occasion, but, I bet she didn't realize the story I would glean the most wisdom from would be the story of one her funniest blunders.
Grandma was passionate about giving back to her community of Elk Grove, California and in the early 2000s she was the vice president of the Elk Grove chapter of Soroptimist International.
Part of her role as VP was to research a motivational quote prior to each monthly gathering and read it aloud to the members at the start of each meeting. At one particular meeting, she had forgotten to do this all-important task and she realized this right as the chapter president was formally greeting the audience.
Knowing her cue was fast approaching, Grandma's first thought was to quietly escape by crawling under the tables to the nearest exit. But, she was quickly spotted and was asked to address the gathering. She reluctantly approached the podium empty-handed, looking at a room full of eager listeners. In desperation, she reached into her memory bank and pulled out this poem:
"The boy stood on the burning bridge,
His feet were burned to blisters,
The wind came up and blew off his pants,
And now he wears his sisters"
After a few cricket chirps the room erupted with laughter and Grandma awkwardly returned to her seat, never to forget the day.
Stories like these taught me about how to handle a situation with humor, wit, and humility. She may not have recorded specific all-encompassing words to guide me through adulthood, but each of her stories offers an example of how to find joy in life and to help others find it as well.
If you are intimidated by the idea of finding the right words, I say, just tell the stories that come to mind and let future generations get to know you through them. Tell the story of the bravery it took to run for class president, the joy in holding a newborn baby, the pain of a broken heart, or the elation of finding true love.
Because Grandma took the time to record these anecdotes, even in her absence I can still extract wisdom from the stories she told based on what my heart needs to hear today. After all, if she were alive today and wanted to give me advice, she would undoubtedly tell me a story.
• • • 
Remember to enjoy the journey and feel free to reach out to me through my website: sarajaneruggles.com
Recent Headlines
---