Terraza Waterfront Cafe coming to Riverstone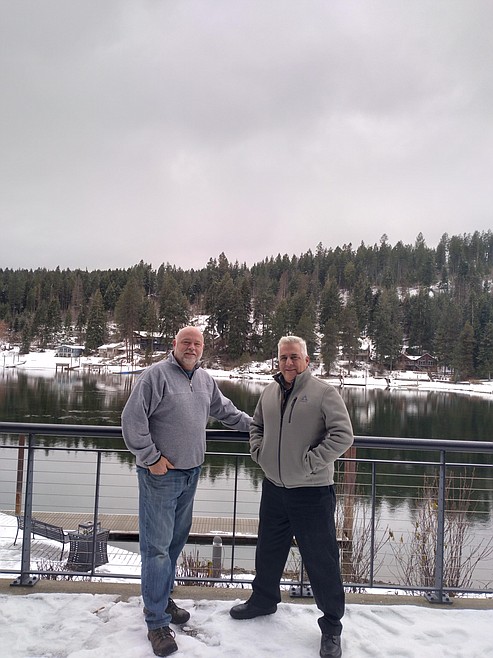 Courtesy photo Terraza Waterfront Cafe owner Doug Johnson, left, and manager Frank Cruz-Aedo stand at the site of their new restaurant, under construction at 1950 Bellerive Lane (just west of Le Peep Cafe) in Riverstone.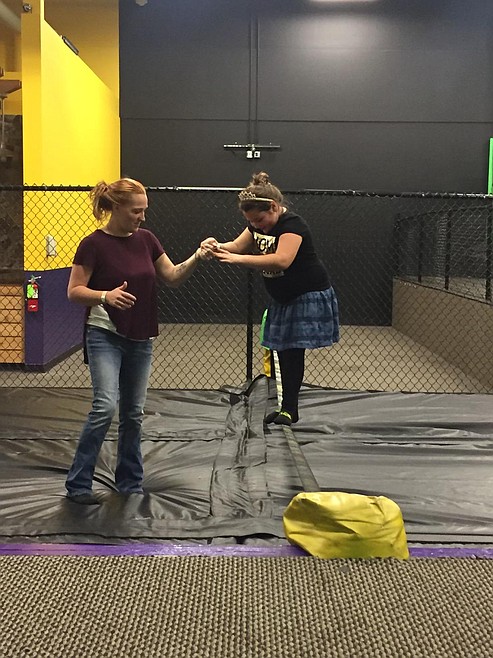 Courtesy photo Chief Operating Officer Tawni Sullivan with daughter ZaiLee Orozco are seen inside Neighbors-N-Need, which will open this month in Suites 1 and 2 of Whistle Stop Plaza at 2700 Seltice Way in Post Falls.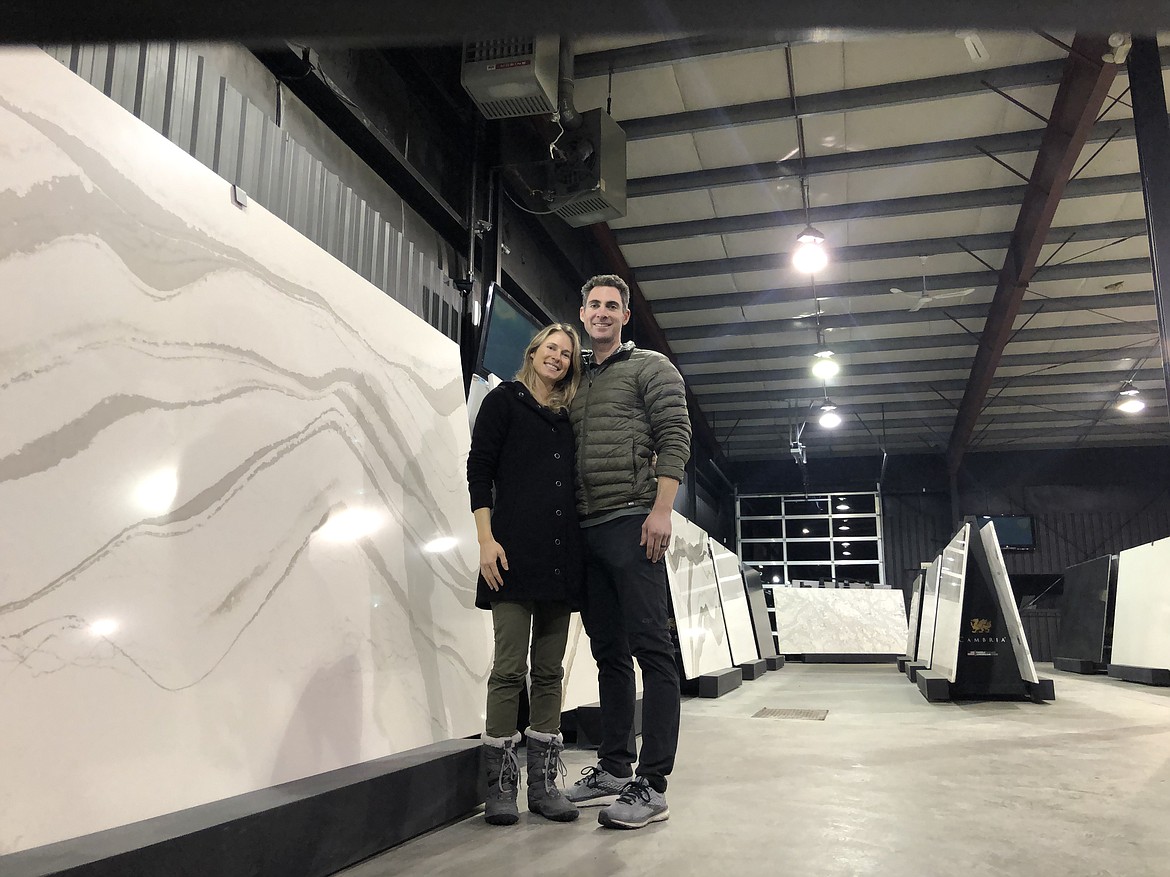 Courtesy photo Owners Lesley and Brian Barrios stand inside the Ventura Stone kitchen countertop showroom at 1515 Northwest Blvd.
Previous
Next
by
NILS ROSDAHL/Special to The Press
|
January 10, 2021 1:10 AM
Authentic Latin American cuisine will be featured at the Terraza Waterfront Cafe under construction at 1950 Bellerive Lane (just west of Le Peep Cafe) in Riverstone.
The exhibition kitchen will boast Southern Mexico and Central American dishes with fresh fruits and vegetables, fish and grilled meats. Beverages will include signature cocktails, locally brewed beers and wines from South America, Spain and the Pacific Northwest.
"Terraza" means "terrace" as the place will feature a large deck above the Spokane River and inside tables that will combine to sit 110 customers.
Owner Doug Johnson and General Manager Frank Cruz-Aedo plan to open the place this spring for lunch and dinner daily and brunch on weekends. Check www.terrazacda.com.
Ventura Stone opens on Northwest Blvd.
A kitchen countertop showroom filled with large full-size slab displays fills the huge building of Ventura Stone at 1515 Northwest Blvd.
The place opened last week in the former Olinger Marine showroom with displays featuring cambria, silestone, dekton and caesarstone. Owner Brian Barrios offers in-house fabrication, quality installation and warranties with competitive pricing.
Hours are 10 a.m. to 6 p.m. weekdays, 10 a.m. to 4 p.m. Saturdays and Sundays by appointment. Phone 208-930-0700. Check www.venturastone.com.
Neighbors-N-Need opening in Post Falls
A sensory play center and thrift boutique will open for Neighbors-N-Need this month in Suites 1 and 2 of Whistle Stop Plaza at 2700 Seltice Way in Post Falls.
The sensory play center is equipped with indoor hammock swings, sensory pods, an indoor trampoline, multiple sensory bins, interactive tables and a calming room.
Beneficial to children on the autism spectrum or struggling with sensory processing disorders, sensory play builds nerve connections in the brain, supports language development and encourages problem solving and scientific thinking.
Neighbors-N-Need provided Christmas gifts of coats, boots and more for more than 100 neighbors. Hours are 8:30 a.m. to 5:30 p.m. Tuesdays, Thursdays, Fridays and Saturdays (closed from noon to 2 p.m. for extra sanitizing).
Founder Sherri Richardson said five sponsorships are being sought for the grand opening 1 to 5 p.m. on Jan. 30. Phone her at 509-220-1918.
Now the Tidbits
Killer Burger will put its first Idaho location at the intersection of Prairie and Highway 95.
*Stormin' Norman's Shipfaced Saloon will be at 314 N. Fourth St.
Watch for major changes with the Burger Bunker and Bunker Bar off Spokane Street in Post Falls.
A new building for Linden Coffee Co. is under construction at 1502 N. Third.
Flippens Secured Self Storage is building a complex at 2098 Creative Way in Post Falls
Truck manufacturing company Kenworth plans a large building for 4374 W. Expo Parkway west of Post Falls.
Something new will be at 840 E. Best Ave.
A large storage complex and new corporate office for Steel Structures of America will be built off Highway 41.
Something new will be where Kenny V's Auto & Tire was at 310 Appleway.
Panhandle Cone & Coffee will be at 849 N. Fourth.
Westside Pizza is coming where Grabba Green was in the strip mall northwest of Neider and Highway 95.
A Union Gospel Mission thrift store is under construction at 7761 N. Government Way.
Gathered will be a new restaurant.
The Blue Shell will be at 1903 Sherman.
Takara Restaurant will open on Lakeside downtown.
Bossy B's Coffee will be at The Plaza on North Cecil in Post Falls.
Emerge will be at 119 N. Second St.
Milk & Honey Coffee is "coming soon" to Mullan and Cecil in Post Falls.
Schmidty's Burgers will be at 1524 E. Sherman.
A 120-room boutique hotel will be where the Outback Steakhouse was off Northwest Boulevard and I-90.
Anyone know anything about a new fabric store coming in near the Hanley McDonald's?
A new Maverik gas and convenience store is under construction in the northwest corner of Highway 41 and Mullan Ave.
The huge One Lakeside project will open in February.
Metro Car Wash will be near Wendy's in Post Falls.
A Maverick's Men's Hair salon will be in The Northern complex at Ramsey and Hanley.
The Hayden Dairy Queen will be at 513 W. Hayden Ave.
108 North is under construction connected to the Moose Lounge downtown.
La Cabana Mexican Food on Seltice Way is adding a new place in Riverbend Commerce Park.
A High Society Brewery will be next to Two Wheeler Dealer in the southwest corner of Highway 95 at Hayden Ave.
Something new is going into 413 Sherman beside the Art Spirit Gallery.
Northwest Group will be selling cars at 2995 E. Mullan.
A new motel is under construction on CdA Lake Drive between Mullan Ave. and Michael D's Eatery.
Safe Splash is under construction on Kathleen Avenue.
Atlas Road really needs a connection to I-90.
*Contact Nils Rosdahl at nrosdahl@cdapress.com.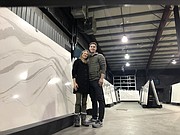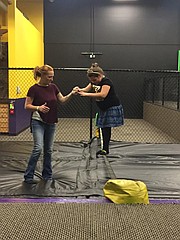 ---