Keith W. Fields, 88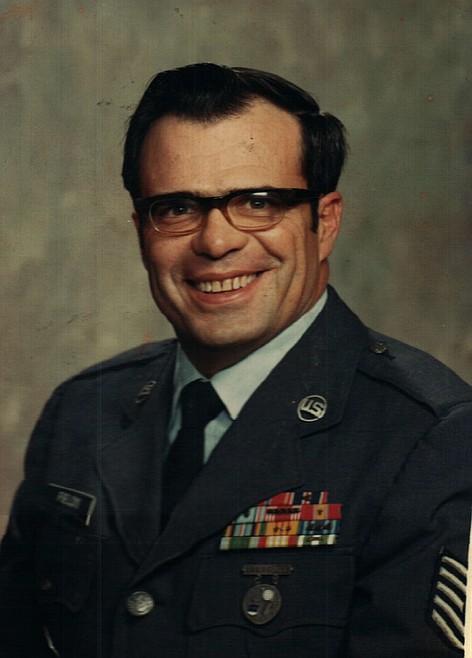 |
January 10, 2021 1:00 AM
Our Dad, Keith W. Fields, went home to the place Jesus prepared for him on Dec. 7, 2020, at the age of 88.
He was preceded in death by his parents, Luverne W. Fields and Ramona Sorensen, his sister, Janice Shackleford and son-in-law, Alan Mayta.
Dad was born in Watertown, S.D., on Nov. 11, 1932 and spent most of his childhood in Coeur d'Alene, Idaho. He graduated from Coeur d'Alene High in 1950, where he was a proud member of the men's quartet. He enlisted in the United States Air Force upon graduation and he learned to repair some of the finest aircraft in the world. Later in his USAF career became an instructor.
While serving his country, Dad was also a member of the USAF Sharp Shooter team, winning numerous ribbons and trophies including two state championships for his marksmanship with .22 and .45 caliber pistols.
He served his country proudly with tours in Korea, Okinawa, Thailand and Vietnam, retiring as a Master Sergeant in 1976 after 26 years.
As a young serviceman, Dad met and married Roxanna Wild and together they had five children whom he loved fiercely. Dad was an avid sportsman and enjoyed hunting and fishing. At the age of 87, he made his last annual trip to hunt antelope in Montana, dragging his walker and oxygen tanks along for the ride.
He lived his life his way, had an opinion about everything and an infectious laugh. He was unbelievably knowledgeable about guns and spent most of his free time manning his table at gun trade shows along the West Coast.
He is survived and missed deeply by his five children: Randy Fields of Lakewood Ranch, Fla., Mike Fields, Janet (John) Munkres and Jeane Mayta, all of Forest Grove, Ore., and James (Carrie) Fields of Battle Ground, Wash; his two sisters: Gail (Darrell) Sands and Jean Pederson of Idaho; and eight grandchildren.
A celebration of life will be held at Veterans Park in Klamath Falls, Ore., on Saturday, May 29, 2021. Please wear flip flops.

Arrangements are through O'Hairs Funeral Home.
---