Alice Jane Ford Spilker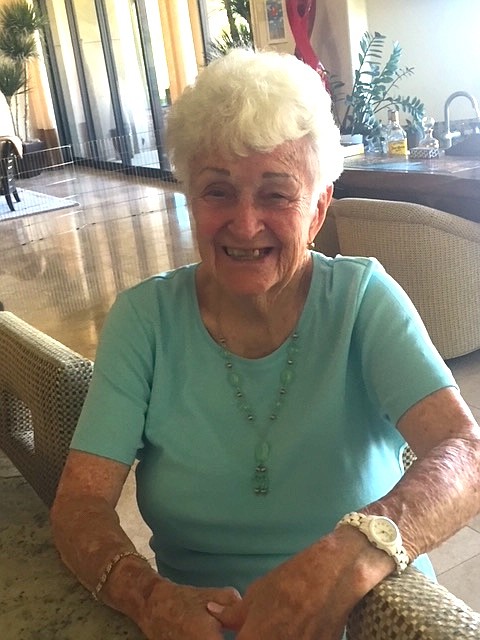 |
January 10, 2021 1:00 AM
Alice Jane Ford Spilker passed away on Dec. 18, 2020, in Palm Desert, Calif. She was born on Aug. 10, 1926, in Charleston, W.Va., to Eliza LaRue Ford and William Ford, and at a young age moved with her family to Florida, where she grew up and graduated from Niceville High School.
After high school, she was employed as a civilian at Eglin Air Force Base in Pensacola. It was there that handsome Ernest Spilker, a farm boy from Davenport, Wash., spotted the pretty staff typist and they soon fell in love. Since his three older brothers were all deployed to foreign countries, Ernest was assigned stateside duty to preserve the family line in the event that his brothers were killed in action. Luckily, all of his brothers would survive.
Alice and Ernest were married in 1945 in Florida, and their oldest son, Charles, was born in Defuniak Springs. Ernest worked for his father-in-law, but in 1950 Alice and Ernest left Florida after Alice's parents passed away. The family moved to Coeur d'Alene, Idaho, where Ernest was offered a job with General Telephone —all of his three older brothers worked for GTE in different parts of the Northwest — where he was employed his entire working life and where Ernest and Alice raised their children, Charles, Sharon and Marcy.
Alice loved being a mother and grandmother, and she spent much of her time attending her children's events or transporting them to dance lessons, tennis lessons, golf lessons, music lessons, sporting events or various club functions. She had a very special relationship with her two grandchildren, Brooke Baxley and Matt Kalbfleisch. She spent the last years of her life in Palm Desert to be closer to her daughter and granddaughter, where she spent many happy years.
Alice had a wonderful, competitive spirit, especially when it came to golf and bridge several times a week. She began playing golf in 1964 and played at Coeur d'Alene Golf Club until she moved to California. Next to her family, golf and bridge were her greatest passions. She was proud of the many golf trophies and awards she won over the years, but the greatest joy was in the companionship of the many good friends she made on the golf course, as well as the many friends that she kept her entire adult life — some for more than 70 years.
Alice was preceded in death by her husband, Ernest, a brother, John Ford and two sons, Charles and Phillip. She is survived by daughters Sharon Stein (Jim Stein) of Indian Wells, Calif., and Marcy Spilker (Greg Kalbfleisch) of Lewiston. She is also survived by cherished grandchildren Brooke Baxley and Matt Kalbfleisch, and numerous nieces and nephews.
Alice was an upbeat and positive person who was always loved by her caretakers and she will be greatly missed by friends and family. Due to COVID concerns, no service will be held at this time. God please look over Alice.
---