Kathleen 'Kaye' B. Davis, 99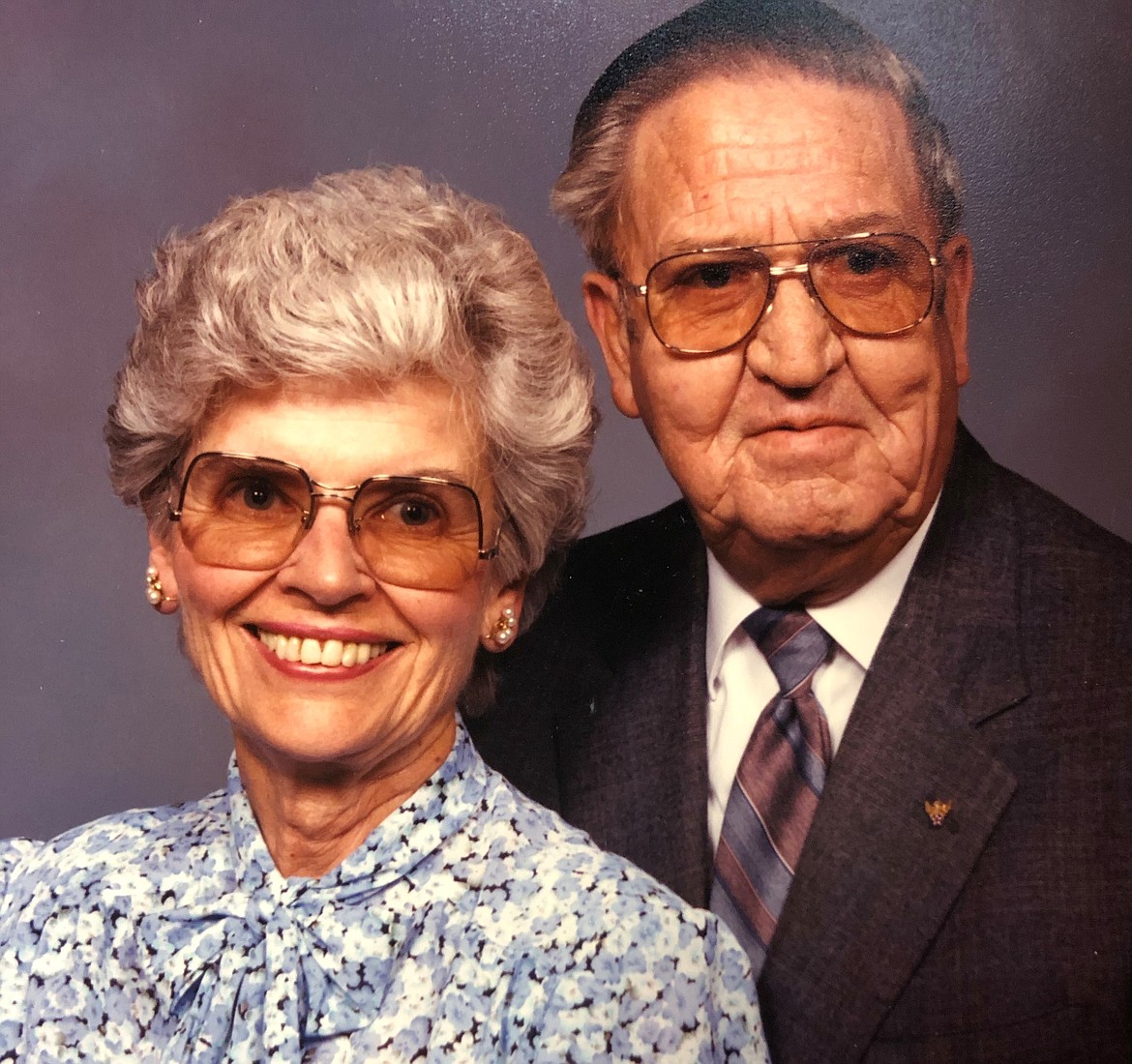 |
January 8, 2021 1:00 AM
Kathleen B. ("Kaye") Davis passed away Tuesday, Dec. 29, 2020, at Hospice of North Idaho, with her family at her side. She was 99 years old. Kaye was born the only child to Roy L. and Vera Bobb, on Aug. 25, 1921, in Coeur d'Alene, Idaho. She attended grade school at Central Elementary and graduated from Coeur d'Alene High School in 1938. She went on to North Idaho Junior College for two years, and three years at the University of Idaho in Moscow. After college she worked for Dr. Rice, a local dentist.
On March 3, 1946, she married Gilbert Vernon Davis and they relocated to Salt Lake City, Utah. Son Paul was born April 29, 1947, and daughter Kathleen was born July 30, 1950.
In 1951 they returned to Coeur d'Alene, until 1954, when Vern, who was in the Reserves, went back into the Air Force. After 27 years in the Air Force, Vern retired and they once again came back to Coeur d'Alene and finally were able to purchase a home on Monte Vista Avenue, which she remained in until 2017. Vern passed away in 1991 and Kaye's heart remained his eternally.
Kaye was never without a furry friend, and she also enjoyed her many human friends over the years. She was an active member of Christ the King Lutheran Church as well. Her primary joy was her family, and she was always ready to be a part of whatever they were doing.
Kaye lived in Coeur d'Alene until her health forced her to move into Generations Assisted Living in Rathdrum, Idaho, in May 2017, where she received compassionate and excellent care from the many caregivers whom she adored.
Kaye is survived by her daughter, Kathleen (Rod) Taylor (Hayden, Idaho); granddaughters, Shannon (Darrell) Kaiser and Heather Solsvik (Coeur d'Alene), Allison (Branden) Lubke and great-granddaughter, Alexandra (Mission, Kan.); great-granddaughters, Ashleigh and Haleigh Coles; and great-great-grandson, Gideon Coles (Coeur d'Alene); nephew, Richard Smith (Post Falls, Idaho); and nieces, Janice (Steve) Tillotson (Missoula, Mont.) and Marilyn (Jay) Anders (Coeur d'Alene). Kaye was preceded in death by her mom and dad, husband Vern, and her son, Paul.
Kaye will be missed by all who knew her, but especially her family who are left behind. She leaves us with a clear example of what it means to love Jesus and each other.
Interment will be at 11 a.m. on Jan. 15, 2021, at Coeur d'Alene Memorial Gardens with the memorial service at 1 p.m. at Christ the King Lutheran Church, 1700 Pennsylvania Ave., Coeur d'Alene.
In lieu of flowers, donations can be made in her name to Kootenai Humane Society, Hospice of North Idaho or another charity of preference.
Yates Funeral Home is entrusted with final arrangements. Please visit Kaye's online memorial and sign her guest book at www.yatesfuneralhomes.com.
---