It's time for your shot, Nurse Piekarski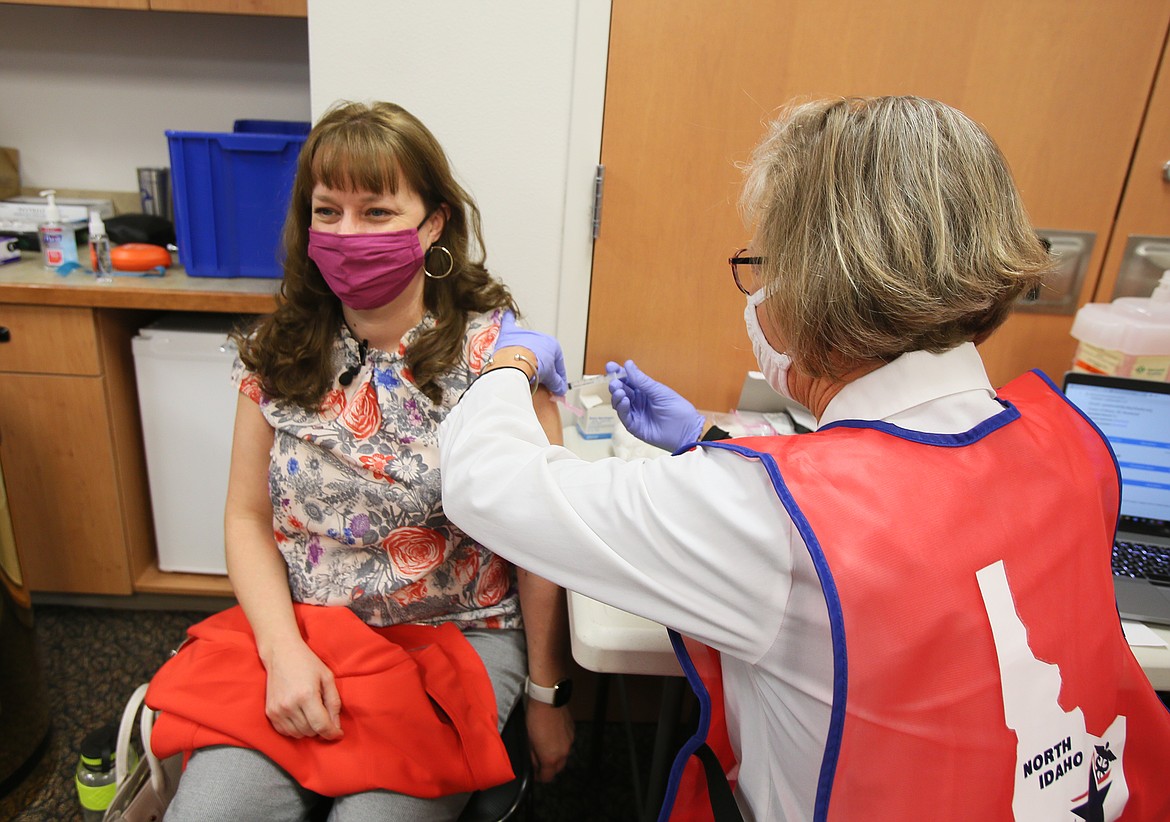 Coeur d'Alene School District lead school nurse Nichole Piekarski receives the first round of the Moderna vaccine Wednesday morning at Panhandle Health District, administered by North Idaho Medical Reserve Corps volunteer and retired nurse Joanne Braun.
DEVIN WEEKS/Press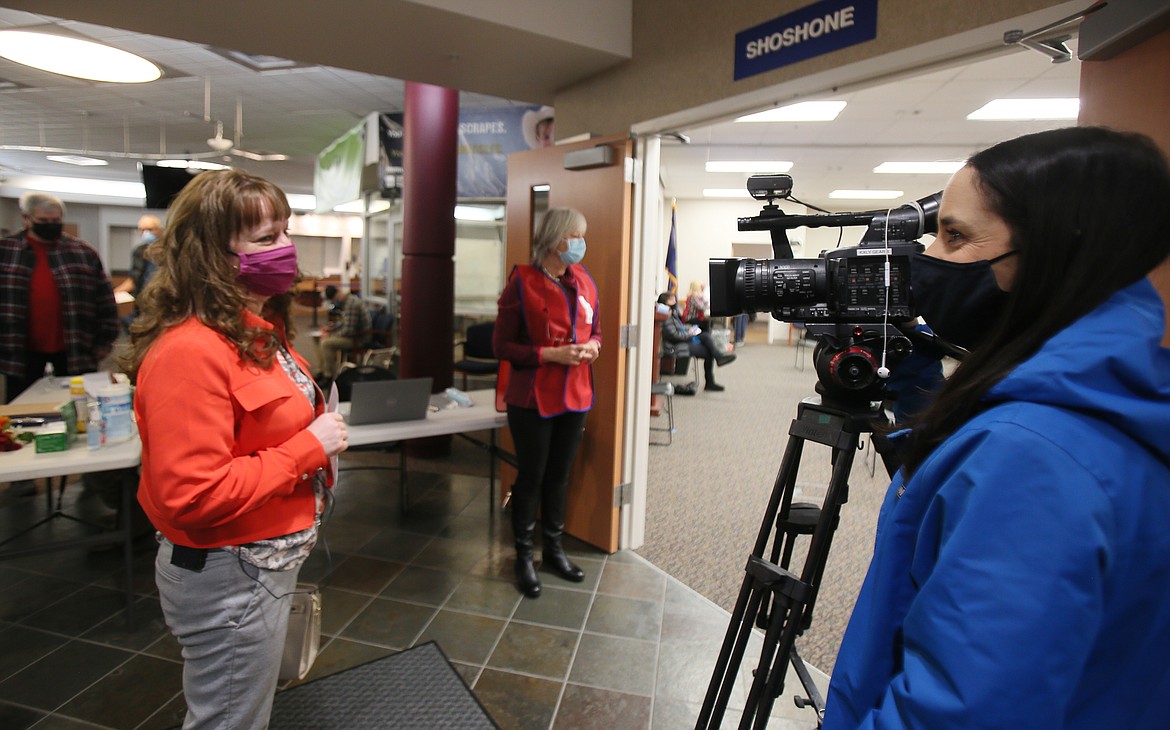 Lead school nurse Nichole Piekarski, left, visits with KXLY reporter Kaitlin Knapp before receiving the first round of the Moderna vaccine Wednesday morning at Panhandle Health District. "I'm really happy, and I'm really hopeful," Piekarski said.
Previous
Next
by
DEVIN WEEKS
Staff Writer
|
January 7, 2021 1:07 AM
It was somewhat surreal as Coeur d'Alene School District lead nurse Nichole Piekarski waited in line at Panhandle Health District, a smile evident beneath her fuchsia face mask.
"I'm excited," she said Wednesday morning. "I'm really happy, and I'm really hopeful."
Less than a year after coronavirus first came to Kootenai County, Piekarski was among the first school district employees to receive the COVID-19 vaccine, as some have been vaccinated because of their work in hospitals and clinics through winter break.
"I'm probably the first to have access to the vaccine because I'm a school district employee," she said. "I was up early this morning and sharing with everybody, 'Today's the day!'"
She said although it's not the volume that had been hoped for, the vaccine rollout in North Idaho has been right in line with what she expected.
"It's available all week for our staff," Piekarski said. "We're hopeful the K-12 staff will be getting it in February."
She said she made the appointment on Tuesday and was able to get in the next day. The process was quick and painless, just like the Moderna shot that was administered in her left shoulder by retired nurse and Medical Reserve Corps volunteer Joanne Braun.
"It just went in easy," Piekarski said. "It didn't hurt. Easiest vaccine I've ever gotten. I'm feeling ecstatic right now, and I'm looking forward to my second dose. I know the second one's going to be great."
Pro tip: For comfort, have "a limp noodle arm," she said. "Let it relax. If it goes into a flexed muscle, it hurts later or while you're getting it."
Piekarski said it was a huge sigh of relief to finally receive the vaccine.
"It'll take a while to debrief about the last year," she said.
She said COVID has made everything hard for the schools.
"Our jobs are not what they were before, and that does affect me," she said. "That's what I'm really hoping for, that we can get back to what we love doing. We need to support students and keep them in the classroom, because COVID has so drastically changed education for students."
PHD public information officer Katherine Hoyer said it was nice to have Piekarski receive her vaccine at PHD and share her experience with the media.
"I think this gives people in our community a lot of hope," Hoyer said. "There's really that light at the end of the tunnel."
She said PHD expected to have more than 100 people come through for vaccinations in one day.
"This is the beginning of the end," she said. "This is really gearing up for the larger vaccine clinics that we'll do when we move into the next phase."
Before winter break, school district employees were surveyed to gauge their feelings about the vaccine. More than 550 employees, or 63%, said they want it as soon as it's available; 151 employees (17.3%) said they prefer to wait until later this winter or spring; and 19.7% said they probably won't get it.
In about 28 days, Piekarski will be called back for her second round of the vaccine.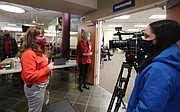 ---