Vaccine rollout continues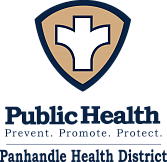 by
CRAIG NORTHRUP
Staff Writer
|
January 5, 2021 1:07 AM
Panhandle Health District announced Monday night it is facilitating vaccine clinics on Wednesday in Hayden, Sandpoint and Kellogg for dentists, dental hygienists, dental assistants and other front line health care workers.
Those clinics are not available to the general public. Katherine Hoyer, PHD spokeswoman, said the district and community partners will work with employers to coordinate vaccinations for their respective staffs.
"We are excited to provide this service to this important group of healthcare providers that work in very close contact with the public every day," said Don Duffy, PHD health services administrator.
PHD will be allocating 4,400 doses of vaccine for their clinics this week.
PHD said in the press release that as of Dec. 14 it has received 11,575 doses of vaccine, and distributed 6,571.
The state's timeline estimates that every Idahoan adult who wants a vaccine will likely be vaccinated by the end of summer 2021.
Panhandle Health, meanwhile, reported Monday evening 545 new cases over the weekend, bringing the districtwide case total to 17,010. Panhandle reported 169 residents in the five northernmost counties have died as the result of COVID-19. Of those, 152 were age 70 and over.
PHD's coronavirus positivity rate, based on 3,852 PCR tests for the week ending Dec. 26, fell to 20.5%. That was the fourth consecutive week it has declined from a high of 22.6% for the week ending Dec. 5.
Despite the recent decrease, PHD still has the highest positivity rate in the state of the seven health districts. The state's coronavirus positivity rate for the week ending Dec. 26 was 13.2%.
With the last of the holiday season in the books and the administering of a vaccine rolling out, health officials have expressed concerns about Idahoans letting down their guard and dismissing protocols designed to slow the spread of the COVID-19.
"I think that concern is highest during the holidays, but I think it's going to probably continue as we roll out the vaccine,"said Zachary Clark, Idaho Department of Health and Welfare spokesman.
With local holiday parties — including reported crowds filling up the restaurants and bars in downtown Coeur d'Alene in celebration of New Year's Eve — now over, health officials are again urging people to wear masks, wash hands and maintain social distance.
"The best thing we can do is to remain diligent in our hygiene practices for now," Andrea Nagel of Kootenai Health told The Press. "Once the vaccine is available to the general public, we would encourage everyone who is able to receive it to consider it."
Nagel said hospital administrators and staff noticed a spike in occupancy and cases between one and two weeks after Thanksgiving break, so they expect to see a New Year's weekend-related rise in mid-January and a Christmas-related rise within the next week, if not sooner. On Monday, Kootenai Health reported 78 COVID-19 in-patients, 18 of which require critical care.
The Department of Health and Welfare will hold a briefing about COVID-19 vaccine in Idaho at 2:30 p.m. today. Gov. Brad Little, DHW Director Dave Jeppesen, and Public Health Administrator Elke Shaw-Tulloch will give an update on the status of COVID-19 vaccine in Idaho.
"We want to make the safe and effective COVID-19 vaccine available to as many people as possible as quickly as possible," Jeppesen said. "The best way to ensure that is to make sure Idahoans have the most up-to-date information we can provide so they know what to expect and when."
---