Olive's Pastry opens in Post Falls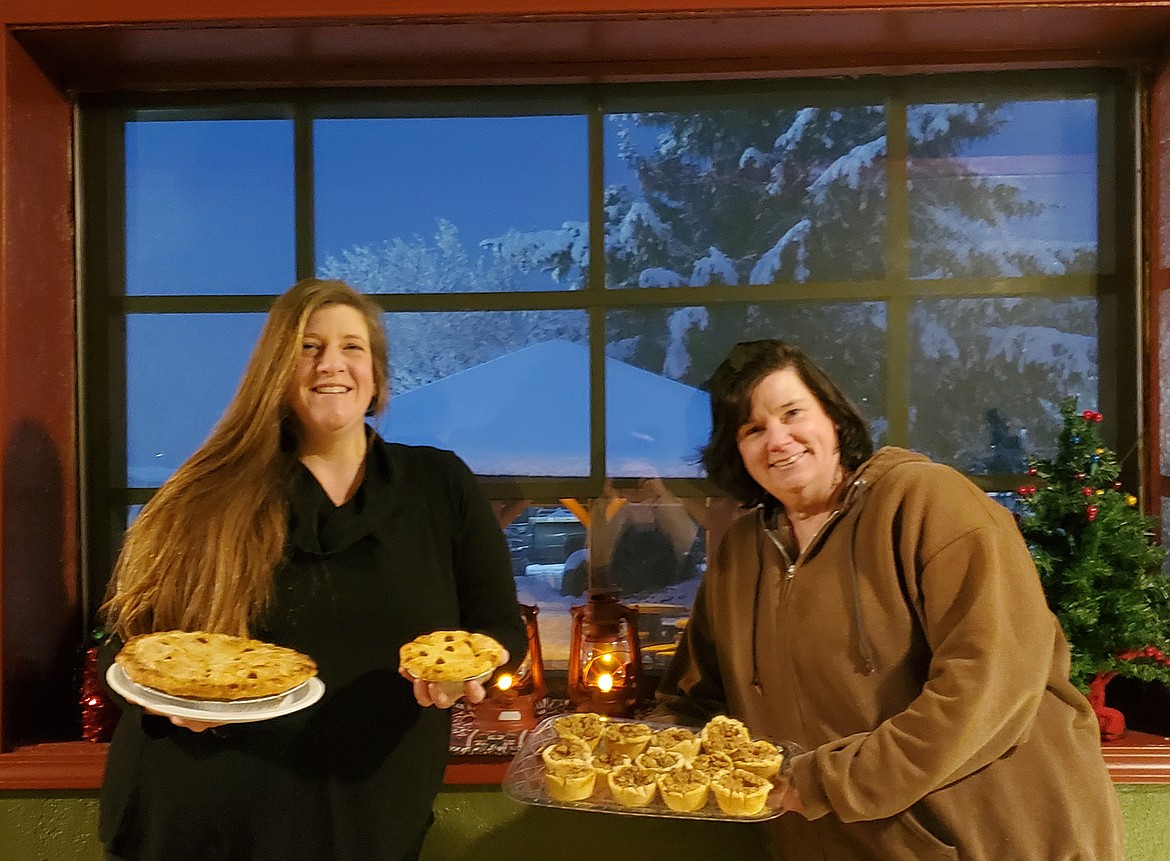 Courtesy photo Jennifer Taylor and Kelley Taylor at Olive's Pastry at The Pie Barn, which has opened next to Curley's at 26433 W. Highway 53 at the Hauser Junction in Post Falls.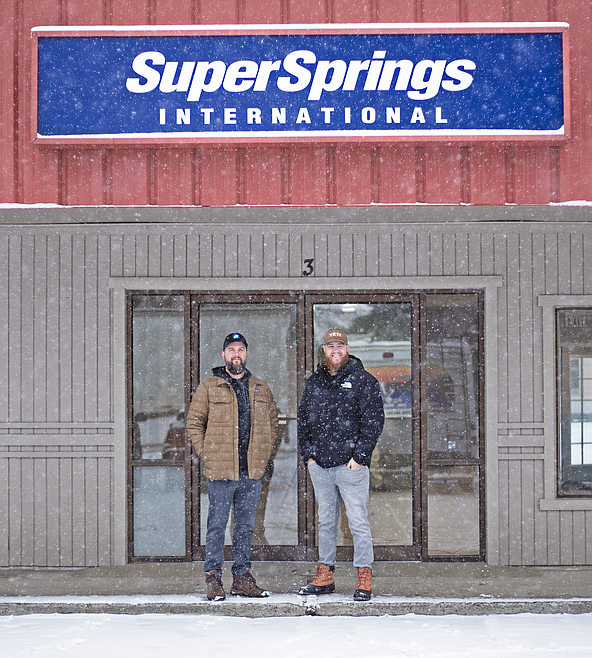 Courtesy photo Adam Weisner and Tom Bateman at the new SuperSprings International, now open in Suite 3 of Dalton Corner Plaza at 5624 N. Government Way.
Previous
Next
by
NILS ROSDAHL/Special to The Press
|
January 3, 2021 1:10 AM
With a family history of perfect pies, Olive's Pastry at The Pie Barn has opened next to Curley's at 26433 W. Highway 53 at the Hauser Junction in Post Falls.
Originating from Grandma Olive Taylor, the pies boast the flakiest pie crust and fillings presented by owners Jennifer Taylor and Kelley Taylor who also have the Saturday-only Pie Barn at 768 N. Pleasant View.
Options include fruit pies, cream pies, specialty pies, tarts, cheesecake, sweet bread and sides. Pre-order at olivespastries@gmail.com. Phone 208-800-5684.
SuperSprings International
opens in Dalton Gardens
A company that designed, developed, patented and introduced innovative suspension solutions since 1996, SuperSprings International has opened its first non-California location in Suite 3 of Dalton Corner Plaza at 5624 N. Government Way.
Its most popular products, the SuperSprings and SumoSprings, are sold worldwide and are featured as standard equipment on big-name brands such as Winnebago and Coachman RVs.
Chief Commercial Officer Adam Weisner moved to Coeur d'Alene in 2019 and was soon joined by Tom Bateman (creative director), Chad Bussanich (engineering manager) and Josh Perez (creative associate).
The tentative opening is Jan. 11 with hours of 9 a.m. to 5 p.m. weekdays. The office is for marketing, engineering and communications. Phone 800-898-0705. Check www.supersprings.com.
Dirt Kart opens race
track in Post Falls
With 25-lap races races on a large oval clay track, Dirt Kart has opened in a large building at 708 S. Clearwater Loop off the Pleasant View exit on the west side of Post Falls.
Participants must be taller than 54 inches and are fitted with helmets in bumper-side-surrounded karts, the perimeter of the track is also very bumper provided.
Phone 208-215-2270. Check www.dirtkartpostfalls.com.
And now the Tidbits
Watch for major changes with the Burger Bunker and Bunker Bar off Spokane Street in Post Falls.
A new building for Linden Coffee Co. is under construction at 1502 N. Third.
Flippens Secured Self Storage is building a complex at 2098 Creative Way in Post Falls
Truck manufacturing company Kenworth plans a large building for 4374 W. Expo Parkway west of Post Falls.
Something new will be at 840 E. Best Ave.
A large storage complex and new corporate office for Steel Structures of America will be built off Highway 41.
Something new will be where Kenny V's Auto & Tire was at 310 Appleway.
Panhandle Cone & Coffee will be at 849 N. Fourth.
Westside Pizza is coming where Grabba Green was in the strip mall northwest of Neider and Highway 95.
A Union Gospel Mission thrift store is under construction at 7761 N. Government Way.
Gathered will be a new restaurant.
The Blue Shell will be at 1903 Sherman.
Takara Restaurant will open on Lakeside downtown.
Bossy B's Coffee will be at The Plaza on North Cecil in Post Falls.
Emerge will be at 119 N. Second St.
Milk & Honey Coffee is "coming soon" to Mullan and Cecil in Post Falls.
Schmidty's Burgers will be at 1524 E. Sherman.
A 120-room boutique hotel will be where the Outback Steakhouse was off Northwest Boulevard and I-90.
A Terraza Waterfront Cantina will happen above the river in Riverstone.
A new Maverik gas and convenience store is under construction in the northwest corner of Highway 41 and Mullan Ave.
The huge One Lakeside project will open in February.
Metro Car Wash will be near Wendy's in Post Falls.
A Maverick's Men's Hair salon will be in The Northern complex at Ramsey and Hanley.
The Hayden Dairy Queen will be at 513 W. Hayden Ave.
108 North is under construction connected to the Moose Lounge downtown.
La Cabana Mexican Food on Seltice Way is adding a new place in Riverbend Commerce Park.
A High Society Brewery will be next to Two Wheeler Dealer in the southwest corner of Highway 95 at Hayden Ave.
Something new is going into 413 Sherman beside the Art Spirit Gallery.
Northwest Group will be selling cars at 2995 E. Mullan.
A new motel is under construction on CdA Lake Drive between Mullan Ave. and Michael D's Eatery.
Safe Splash is under construction on Kathleen Avenue.
Major wishes for a happy, healthy New Year!
*Contact Nils Rosdahl at nrosdahl@cdapress.com.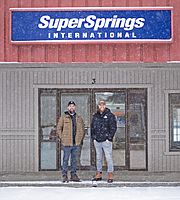 ---