Live to ski: Checking in on Kellogg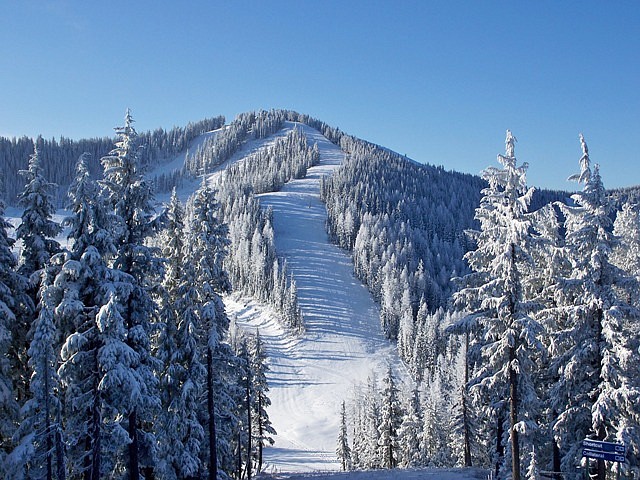 Photo from VisitNorthIdaho.com For those who love the winter sports available at Silver Mountain Resort, there are housing deals to be had in nearby Kellogg.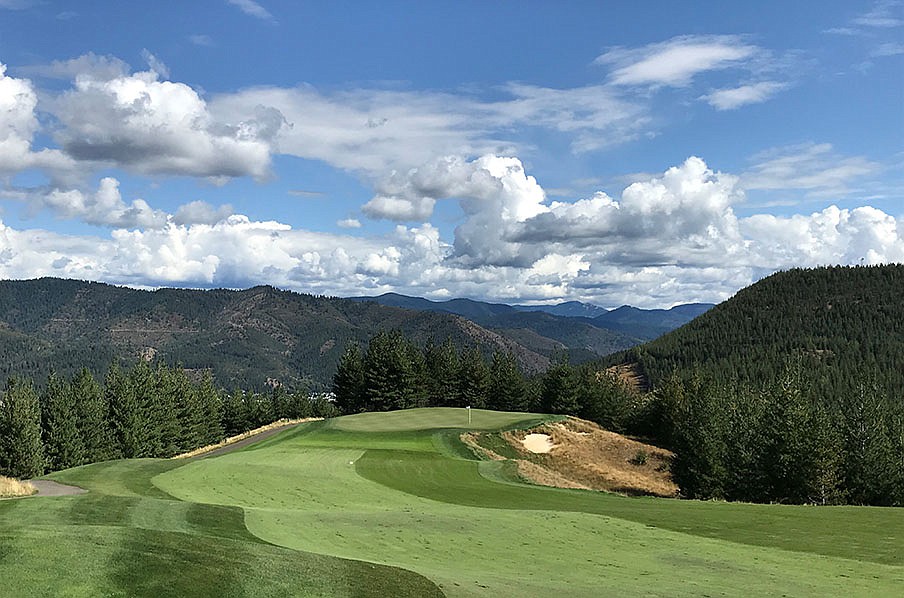 Photo from silvermt.com Galena Ridge is a scenic, nine-hole golf course at Silver Mountain Resort. Home sites are available along the course.
Previous
Next
by
TYLER WILSON/Special to The Press
|
January 3, 2021 1:00 AM
North Idaho residents never needed an excuse to hit the slopes. With COVID putting a damper on some indoor activities, outdoor excursions are even more in-demand.
In celebration of the recent dump of snowfall, Neighborhood of the Week will be checking in on some communities near the ski slopes, just in case you want to live as close to the action as possible.
First up — Kellogg and nearby Silver Mountain Resort. An easy 30-minute drive on Interstate 90 will basically get you there, making it one of the most convenient locales to ski, snowboard and snow tube in North Idaho. In addition to its famous gondola, the Resort touts numerous luxuries, including an all-season indoor waterpark and nearby golf in the appropriate months. Silver Mountain is a year-round favorite because of its summer hiking and biking opportunities.
Say you just don't want to bother with that 30-minute drive anymore. Kellogg's housing market is trending up but remains incredibly affordable. Homes currently for sale in the zip code have a median price of around $198,000, according to 23 listings on Realtor.com. Zillow reports a 3.7% increase in home values this past year. Zillow is also predicting a home value increase of more than 9 percent in the upcoming year. Keep in mind of course that Zillow isn't always the most accurate soothsayer around.
The current market brings a mix of lots, condos and single-family homes. A home site located in the Galena Ridge Golf Community offers stunning mountain views near the links for a price of just under $80,000. Another slightly smaller lot in the development is also listed at $65,000. Home plans that fit the space are available at different price points for those interested in Galena Ridge.
More lot options in Kellogg range from as low as $40,000 up to around $198,000 for a four-acre property.
On the condominium front, a recent listing just steps from the Gondola Village would especially appeal to skiers. The one-bedroom, one-bathroom condo with about 760 square feet comes fully furnished priced at $215,000. In October, two other condos sold — a smaller, studio version that was listed at around $98,000, and a much larger property (almost 2,000 square feet) in Alpine Village that was listing in the low $300,000s.
For single-family home active listings, the higher end of the range starts with a four-bedroom, 2,700-square-foot-home built in the 50s but recently refurbished. It can also be modified as two separate living quarters as an own/rent opportunity. Price: $254,000. Another home that closed earlier this week was a four-bedroom, 3,500 square feet was listed at $260,000.
Elsewhere in town — a charming, two-bedroom, almost 1,600-square-foot-home built in the 1920s that includes a detached garage is listed at just under $200,000. Looking for a small footprint at a small price? Consider the listing for a one bedroom, 620-square-foot-home plus detached garage priced at $114,000.
Stay tuned for more ski-related installments of Neighborhood of the Week.
• • •
Let us know about standout neighborhoods and developments that we may feature in an upcoming Neighborhood of the Week. Contact Tyler Wilson at twilson@cdapress.com.
Real Estate Agents, take advantage of Neighborhood of the Week by sending in your suggestions for featured areas and new developments, including sites outside the normal confines of Coeur d'Alene, Post Falls and Hayden.
---