Martial arts studio opens in Hayden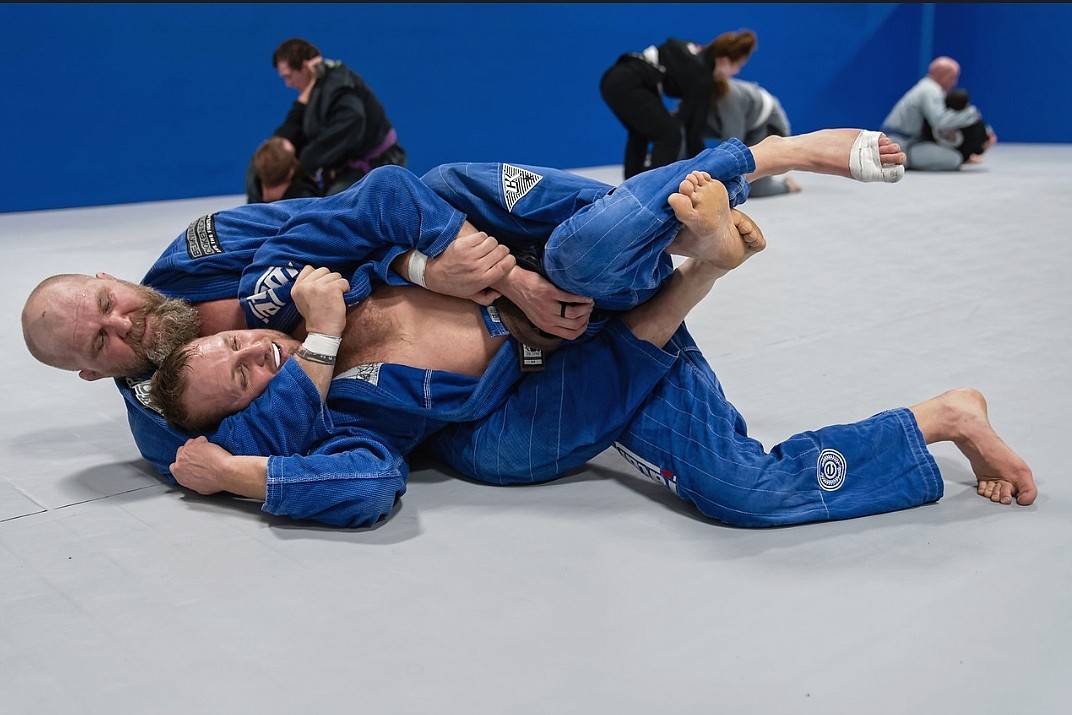 Courtesy photo Trevor Prangley and Jared Staples practice Jiu Jitsu at Trevor Prangley's AKA (American Kickboxing Academy), which has opened at 10014 Government Way in Hayden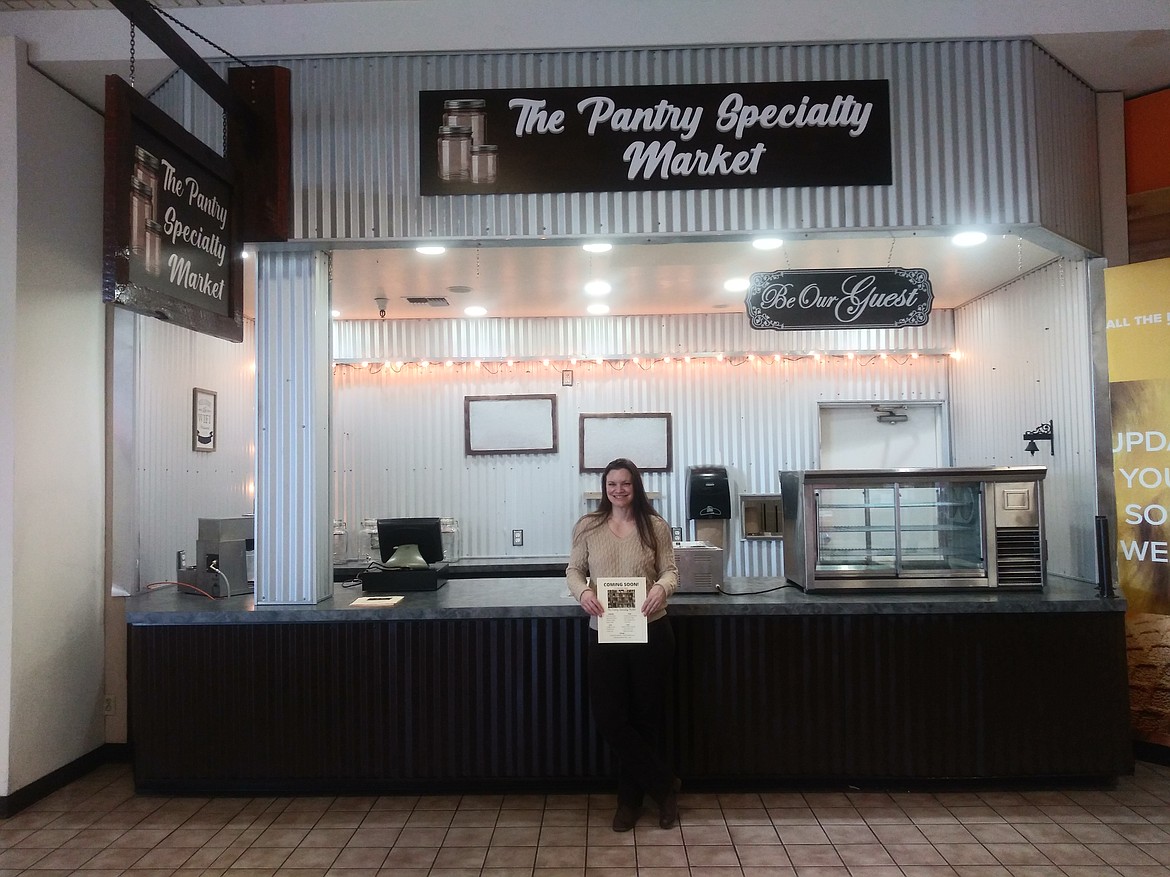 Courtesy photo Barb Strader stands in front of The Pantry Specialty Market, which will open soon in the Silver Lake Mall food court.
Previous
Next
by
NILS ROSDAHL/Business Bits
|
February 28, 2021 1:20 AM
Offering several options of martial arts, Trevor Prangley's AKA (American Kickboxing Academy) has opened at 10014 Government Way in Hayden.
Prangley and associate Dyton Galliher offer lessons in Brazilian jiu jitsu, wrestling, muay thai, boxing, kickboxing and mixed martial arts. With classes at any level for men, women and children, it is a family-oriented academy with a balanced atmosphere of recreational and competitive students.
Prangley says to take a free class to get started. Check the www.TPAKA.com website for the schedule. Phone 208-964-3101.
Pantry Specialty Market to open in food court
The food court off the main entry to Silver Lake Mall will have a major occupant soon in The Pantry Specialty Market.
Barb Strader will offer several sandwiches, soups, salads, extras and beverages during regular mall hours.
Phone 208-635-5272. Check GrowTheFarm@Gmail.com.
IHOP closes in Coeur d'Alene
After many years at 2304 N. Fourth St. (just north of I-90), IHOP has closed in Coeur d'Alene.
The International House of Pancakes company started in 1958 and has more than 1,650 outlets, including three in Spokane. Jay Jordan was the owner here.
Bank of America
closes in Post Falls
Although a sign on the door says "Closing May 25," the Bank of America branch at 804 N. Henry St. (right off Seltice Way) has closed in Post Falls.
The sign says the ATM services will remain open as are the two branches in Coeur d'Alene. at 501 W. Appleway and 357 W. Canfield.
Now the Tidbits
The Mane Attraction wig salon will be near the Stateline McDonalds.
The Mobil gas station and convenience store at Prairie Avenue and Government Way has closed.
The Wax Queen will open March 15 by appointment only at 840 E. Best Ave. Phone 208-446-8734.
James Dry Dock will be in Silver Lake Mall.
A new commercial and residential building will be built at Government Way and Davidson Ave.
Terraza Waterfront Cafe will be at 1950 Bellerive Lane in Riverstone.
The Washboard Laundromat will be in The Plaza of Post Falls.
Killer Burger will put its first Idaho location near the intersection of Prairie and Highway 95.
Trademark Mechanical has moved to 171 W. Lacey Ave. Details soon.
Watch for major changes with the Burger Bunker and Bunker Bar off Spokane Street in Post Falls.
A new building for Linden Coffee Co. is under construction at 1502 N. Third.
Flippens Secured Self Storage is building a complex at 2098 Creative Way in Post Falls
Truck manufacturing company Kenworth plans a large building for 4374 W. Expo Parkway west of Post Falls.
A large storage complex and new corporate office for Steel Structures of America will be built off Highway 41.
The Den will be a new tavern at 761 N. Idaho St. in Post Falls.
My Nails & Spa will be off Canfield Ave.
The CdA Corner Store is adding a kitchen and tables downtown.
A Union Gospel Mission thrift store is under construction at 7761 N. Government Way.
Gathered will be a new restaurant.
The Blue Shell will be at 1903 Sherman.
Takara Restaurant will open in March or April on Lakeside downtown.
Emerge will be at 119 N. Second St.
Milk & Honey Coffee is "coming soon" to Mullan and Cecil in Post Falls.
Schmidty's Burgers will be at 1524 E. Sherman.
A 120-room boutique hotel will be where the Outback Steakhouse was off Northwest Boulevard and I-90.
Coeur d'Alene Nissan will have a major addition to its building off Highway 95.
The huge One Lakeside project hotel portion will open in April. The condos are sold.
Metro Car Wash will be near Wendy's in Post Falls.
The Hayden Dairy Queen will be at 513 W. Hayden Ave.
108 North is under construction connected to the Moose Lounge downtown.
Something new is going into 413 Sherman beside the Art Spirit Gallery.
Northwest Group will be selling cars at 2995 E. Mullan.
A new motel is under construction on CdA Lake Drive between Mullan Ave. and Michael D's Eatery.
Safe Splash is under construction on Kathleen Avenue.
One model of pickup is labeled "TRD." I saw one with a small "u" painted under the right wing of the "T." Kinda funny.
*Contact Nils Rosdahl at nrosdahl@cdapress.com.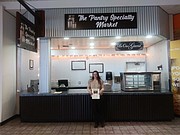 ---