Charles R. Imus, 100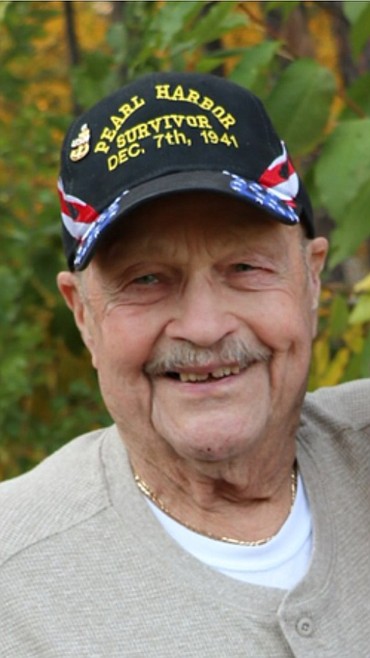 |
February 23, 2021 1:00 AM
Charles R. Imus, age 100 (plus 7 months), of Post Falls, died peacefully in his sleep on Feb. 18, 2021, at North Idaho Hospice. He had been a resident of Post Falls since 1969.
He was born in July, 1920, in La Grande, Ore., to William M. and Mary M. "Mamie" (Werling) Imus. He was raised and attended schools in Boise, Idaho.
Charlie was an enrollee in the USCCC, from 1937 to 1941, where he worked as a truck driver and assistant leader. He enlisted in the US Navy in March of 1941 and served in the Aviation Machinist Mate rating. His first duty assignment was in a PBY Patrol Squadron at NAS Ford Island, Pearl Harbor. He is a survivor of the Japanese attack there on Dec. 7, 1941. He retired from the Navy in 1961 as a senior chief petty officer.
He moved to the Sagle, Idaho, area after his Navy service, owning and operating a tavern and gas station there. He also attended North Idaho Junior College during this period, graduating with an AA degree in 1964. Imus moved to Spokane that same year, being employed by Dye Hawley Mobile Homes, until retiring as a service manager in 1978. He continued in mobile home related activity, developing mobile home sites.
He is survived by daughters, Laurie (Keith) Millard and Tobina (Rex) Atkinson, both of Post Falls, and numerous grandchildren, great-grandchildren, great-great grandchildren, nieces, nephews, and a very special friend, Barbara "Bobbi" Quested.
He was a member of Masonic Lodge #24, Coeur d'Alene; F.O.E. Aerie # 589, Sandpoint; Fleet Reserve Association, Branch #38; Pearl Harbor Survivors Association and American Legion Post #143.
Preceded in death were his sisters, Dorothy Goodwin, Louise Imus, Thelma Jordan and Jean Piller; daughter, Donna Hooper; and his wife, Phyllis, in March 1999. Prior to Phyllis' passing they established and funded the CR & PJ Imus Vocational Skills Scholarship at North Idaho College.
At his own request, there will be no services and any memorial gifts should be made to:
Hospice of North Idaho, 9493 Government Way, Hayden, ID, 83835.
---