Frustrated builders ask county for help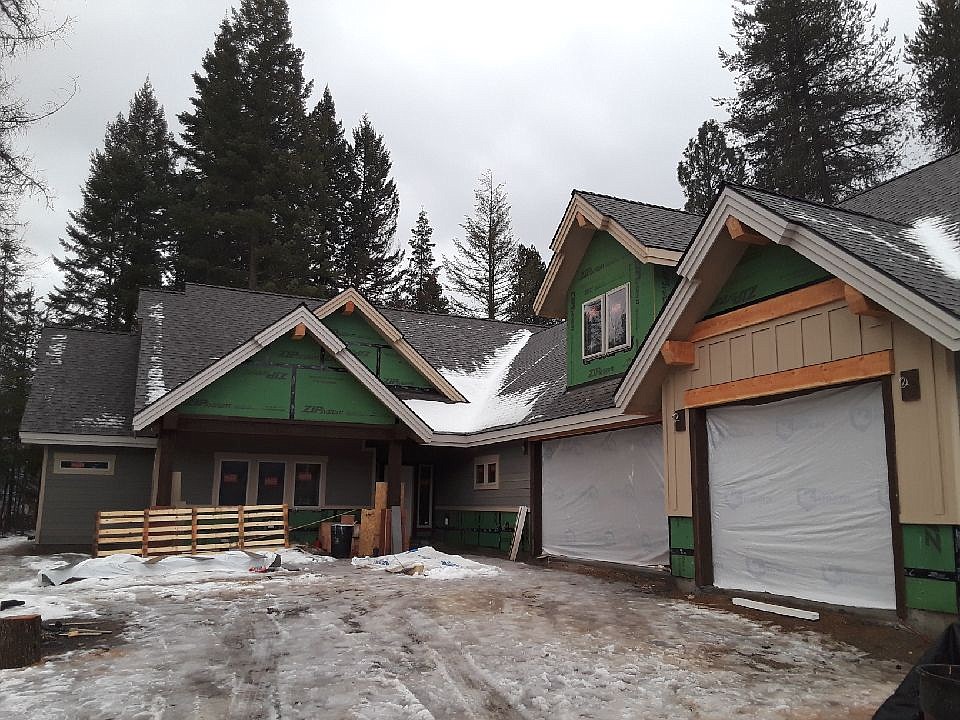 One of several properties underway with Selkirk Construction, who was represented by Cameron Haug during a meeting with the board of county commissioners and Kootenai County Department of Community Development. (CRAIG NORTHROP/Press)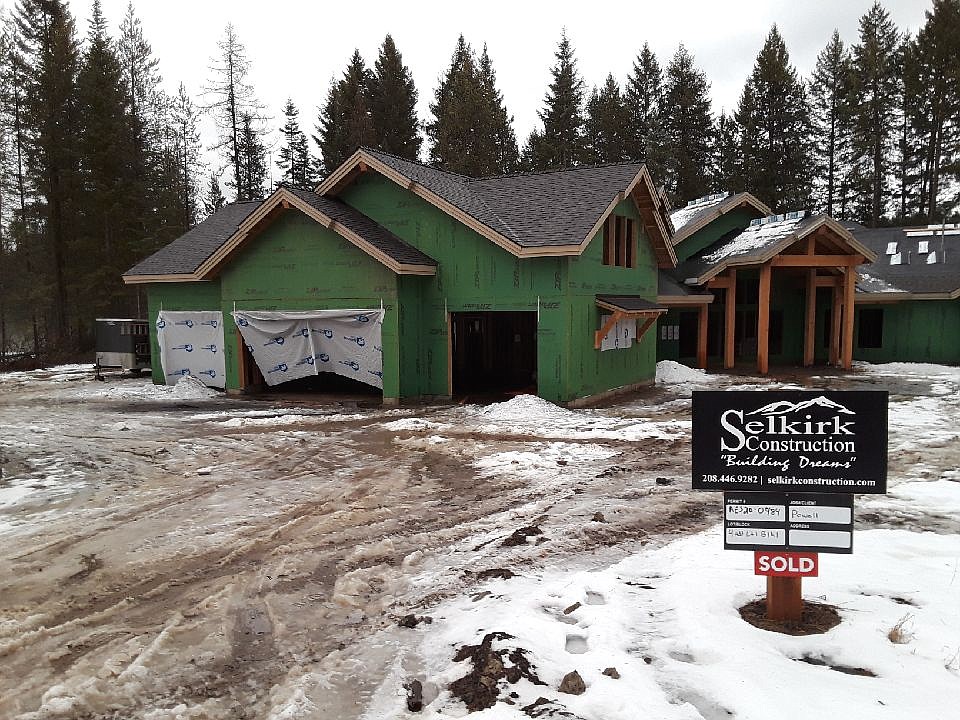 A delay in county permit processing has hurt planners and builders alike, making projects more challenging to complete and slower to approve. At a meeting with commissioners and Kootenai County Department of Community Development administration, builders like Cameron Haug of Selkirk Construction discussed ways to improve the process and get homes like the one pictured underway faster. (CRAIG NORTHRUP/Press)
Previous
Next
by
MADISON HARDY
Staff Writer
|
February 23, 2021 1:07 AM
The Kootenai County Community Development Department is hurting, causing ripple effects on local builders and the people they serve.
Over the last several months, the department has been short five employees, Community Development Director David Callahan said. That's a significant impact in an office of 32, he said, especially with the five absent from the building division.
The community development department's high turnover rate — 23%, or one in four, Commissioner Chris Fillios said — was in part due to staff pay. At one point, Callahan said his staff were as much as 18% behind the marketplace, putting the county far behind entities like Post Falls, Spokane and Rathdrum that were paying upward of 8% more than Kootenai.
To support the department, the county recently authorized salary increases that brought employees closer to the compensation of surrounding municipalities. With the boost, an entry-level planner is paid about $49,000, Callahan said, planning makers make about $71,500, and building inspectors make between $45,378 and $47,935 depending on experience.
Meanwhile, the department is processing roughly 45% more building permits than last year, Callahan said, jumping from 1247 to 1816. On top of this is an 86% increase in rezoning requests — from seven to 13 and 75% more variances — from eight to 14, Callahan said. The department is also flooded with 58% more minor subdivisions requests from 69 to 109, and conditional use permits are up 33% from 12 to 16, he said.
"You've got these countervailing trends where we've got our capacity going down and requirements going up," Callahan said. "Of course, that doesn't work."
For extra aid, the department has used consultants from Colorado and California and began hiring new personnel to fill the gap. In total, this could help process over 40 more permits per week, Callahan said.
"That'll have a huge impact on where we see a bottleneck, which frankly we've had that bottleneck for months," Callahan said. "I believe with all the things we've put in place … we should get through the bottleneck in two months."
The county explained these unforeseen obstacles during a meeting with local builders from Selkirk Construction, Monarch Custom Homes, Rosenberger Construction, Timbered Ridge Custom Homes, and Century 21 Beutler & Associates.
The builders appreciated the insight but said two months was too much of a stretch to keep their businesses, subcontractors, laborers, and clients waiting.
"We're just asking you to become more nimble," said Shelly Rosenberger, with Rosenberger Construction. "We're facing the demand. We face people that have to continually rehire, but we are here. We have to be quick. We don't survive a one-star review."
Cameron Haug of Selkirk Construction asked the county to consider their workers and businesses suffering from low reviews, a tight labor market and financial turbulence because of the COVID-19 pandemic. On top of that, waiting for their permits to process — sometimes four or five months, Haug said — puts a strain on builders' abilities to work.
"You look at all the people that are affected by this, and you're talking about a huge, substantial amount of people that work in construction," Haug said. "It's an opportunity cost. When you add all these numbers up and multiply it by the number of people in this room, you're talking thousands and thousands of dollars."
Callahan, the county commissioners and local building professionals looked at possible ways to move past months of backup permit approvals to improve the delay. One is expediting reviews by issuing foundational permits within a few days, stamped and sealed by the applicant's engineers and architects.
This option was unsettling for the county's chief building official, John Mills, who said approving a foundation permit requires him to see the rest of the structure to determine if the project is reasonable.
"This is a hard one for me to bite, as far as just giving an automatic 'go for it,'" Mills said. "The issue is setting up a procedure on how to implement those whose permits get expedited and whose doesn't."
Mills noted that the community development department had denied roughly half the reviews submitted for single-family dwellings in the last 30 days. The other half had items that needed redirection.
Callahan said the department could look at a 'direct pass-through' option where builders go through the county-contracted consultants who would pre-approve plans.
"We've never done it before, but you're looking at a considerable expediting process," Callahan said. "If we can do it, I'm fine with it because I am frankly losing sleep. I have been waking up five times every night for the last six months. It is driving me crazy."
Despite uncertainty for the proposals, Commissioners Fillios and Leslie Duncan authorized Callahan to move forward with contacting the county legal department to find a way to follow state law and put the ideas into practice.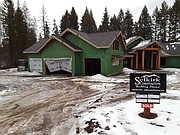 ---