Patricia 'Patti' Jean McAtee, 79
|
February 21, 2021 1:00 AM
Patricia "Patti" Jean McAtee was a caring wife, mother, grandmother, sister and friend. The Lord took Patti to her eternal home on Jan. 28, 2021, at the age of 79. Her serious medical issues and recent battle with cancer showed her courage in facing life challenges with a smile.
She was born to Lois and Bernard Redman on Oct. 6, 1941. After graduating from Palouse High School, Patti became a devoted mother and an accomplished bookkeeper. She was an avid reader, a diehard Gonzaga Basketball fan, personable, and had a great sense of humor.
Patti met the love of her life, Frayne McAtee Jr., in 1982, on a blind date. It was love at first sight and they were married a short time later. Patti and Frayne were rarely seen apart, working side by side on their business, McAtee Homes Inc. Their summers were spent boating on Lake Pend Oreille and they loved to travel south to Palm Springs, Calif., or Yuma, Ariz., during the winter months.
"What we once enjoyed and deeply loved we can never lose, for all that we love deeply becomes part of us"
Yates Funeral Home is entrusted with final arrangements. Please visit Patti's online memorial and sign her guest book at www.yatesfuneralhomes.com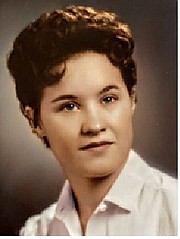 ---