John Lynch, 82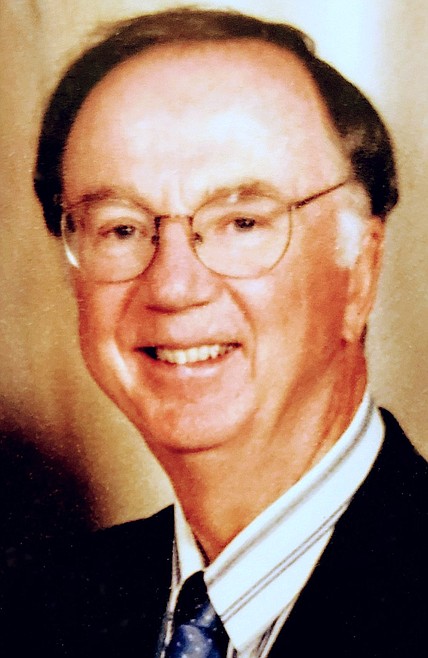 |
February 21, 2021 1:00 AM
John Lynch passed away in the loving arms of the Lord Jesus Christ on Feb. 15, 2021, at the Hospice House of North Idaho.
John was born Dec. 31, 1938, in Spokane Wash., to Dr. Joseph and Margaret Lynch. He graduated from Gonzaga High School in 1956 and Gonzaga University in 1961 with a Bachelor of Business Administration. He was a 1st Lieutenant in the U.S. Army. After attending Gonzaga Law School for three years, he worked in commercial real estate for Earl McCarthy, at the North Town Office Building, and for the CLS Mortgage Company.
His most fond memories growing up were playing golf at Hayden Lake Country Club, where he was club champion at the age of 15, in 1953. He was the only golfer to qualify for five national golf tournaments. At the age of 17 he was in the final 16 in the USGA National Jr. Golf Tournament and was beat by Jack Rule 1 up. The next day, Jack Rule beat Jack Nicklaus 1up.
At age 18, he was a finalist in the Idaho State Amateur Tournament. At age 21, he was a finalist in the Spokane City Amateur Tournament along with winning the Esmeralda Open against pros and amateurs of the Northwest. He was selected to be on the Hudson Cup Team in 1960. He had a lifetime of five holes-in-one. Later in life, he was known affectionately as the Golf Dr. because of golf lessons he gave to friends and family.
John's most endearing qualities were his quick wit and sense of humor. It made him a wonderful father, entertaining his toddler daughters while teaching them tricks and magic, with his favorite being the missing finger routine. Upon meeting any child he would go into his signature magic tricks, making everyone laugh and giggle. He made his backyard a children's playground with perfectly manicured lawn, shrubs and blooming crabapple trees, along with a playhouse for all the neighborhood children.
His passion in later life was to know the truth about scripture and felt that a personal relationship with Jesus Christ, with the understanding of Christ's death, burial and resurrection, was the only thing of real significance. He spent hours reading to gain a better understanding of Christ's life and our future with Him in eternity.
John was preceded in death by his parents, Dr. Joseph and Margaret Lynch, and his brothers, Joseph W. Lynch Jr. and Dr. Patrick S. Lynch Sr. He is survived by his wife of 54 years, Shirley Lynch, and two daughters, Christine Goin (Jon) and Meegan Lynch; his granddaughters, Ashlyn and Lauren Goin; and sister, Bridget Schlosstein, along with many loving nephews and nieces.
The family extends sincere thanks to Hospice of North Idaho and Chaplin Lisa.
In lieu of flowers, a contribution may be made to the Jesus Film Project at www.jesusfilm.org or an organization of your choice. Due to COVID, there will not be a memorial service at this time.
To leave memories or condolences, please visit John's online memorial at www.pnwcremation.com
---