Christopher Robin 'Rob' Lyman, 67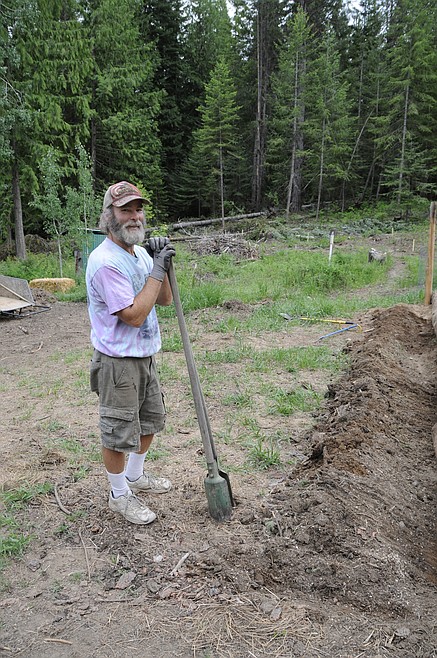 |
February 21, 2021 1:00 AM
Christopher Robin "Rob" Lyman, 67, passed away peacefully at his home in Priest River, Idaho, on Feb. 4, 2021, surrounded by close family. He was born Feb. 10, 1953.
In his last few years he had been diagnosed with MDS, a disease that attacks the bone marrow. His optimism and high spirits during this time were a source of inspiration. He lived his life to the fullest, even up to the end.
Rob was a gentle soul with a big heart. His love of nature, adventure and creativity were part of his being. He wrote poems, he dug the soil, learned about permaculture and had big dreams of saving the earth. His family meant everything to him. He seemed to have endless amounts of knowledge and loved nothing better than to share it with others.
Cars and engines were his career. In 1976 he graduated from Spokane Community College as an automotive technician. After working for several years at Burlington Northern Railroad, he moved on to various auto dealerships in the Spokane area and eventually started his own business, "Backyard Bugs," where he specialized in Volkswagens. His '64 Volkswagen Bus was a family icon, not to mention the Karmann Ghia and in later years, his own backyard VW Bug.
He branched out to other makes and models with his business "RRR Auto" (Rob's Reliable and Reasonable Auto Repair) in the Spokane Valley, where he served friends and neighbors for more than 25 years. In 2010, he retired from full time work and settled into his Priest River home in the woods, where he turned his passion to farming and working the land.
Rob was preceded in death by his brother, Rick Lyman, and is survived by his wife, Cindy; sisters, Sandy Oliver and Leslie Hanson; former wife, Kim Lyman, mother of his four children; sons, Chris Lyman and Cody Lyman and daughters Heidi Zimmer and Amber Lyman-White; and stepson, Tim Camacho. Rob was a beloved "Papa" to his five grandchildren: Landynn Zimmer, Hadley Zimmer, Jaidyn Lyman, Tyra Lyman and Josiah White, and his three step-grandchildren: Brianna White, Nichole White and Skyler White. His nieces and nephews include Jason Lyman, Lee Lyman, Kelly Lyman, Jamie Hansen, Tom Hansen, Erin Clement, Andrew Hanson and Ryan Hanson; grand nieces and nephews are Jacob Harkness, Shelby Sinclair, Erik Hansen, Roni Hansen, Jeffrey Clement, Anthony Clement, Chris Clement, Jason Clement and Autumn Hanson.
He will be dearly missed by many who knew and loved him.
"Seedlings are awakening, all shivering in glee
Their dream last night was to grow and grow,
and someday be a tree
A morning cup of melted snow
is trickling past sleepy roots
Yearning for warmth to awaken them
before sending out these shoots
Stretching, yawning, reminding themselves
that "work can also be fun!"
The journey to growth is a long one,
and theirs has just begun"
An excerpt from 'Scent by Sequoias' By Rob Lyman
---