A jazzy masterpiece
by
DEVIN WEEKS
Staff Writer
|
February 19, 2021 1:00 AM
An eye-catching, jazzy masterpiece created by a Coeur d'Alene artist is the perfect accompaniment for a music festival named for a jazz musician.
A digital creation by Riley Helal has been selected as the commemorative artwork for the U of I's 54th annual Lionel Hampton Jazz Festival, a virtual event set for Feb. 25 through 27. Helal is a 2016 Coeur d'Alene High School grad who graduated from the University of Idaho last May with a major in art and design and a minor in creative writing.
"After I was asked to do this poster, I did some research and learned that Lionel Hampton would often play piano vibraphone style with one or two fingers on each hand," Helal explained Wednesday. "This detail really stuck with me and the rest of the image just fell into place around it. Outside of that, I also wanted to highlight the virtual nature of this year's event, which is what led to the addition of pixels to my piece."
Helal said whenever she starts a new project, she likes to give herself some time to just think about it. Once she came up with the rough idea for the Lionel Hampton piece, she drew in her sketchbook and then moved to her computer to digitally paint the image. She planned the piece for a month and a half and completed the final design in three days.
"My first few digital drawings were on the rough side," she said. "Once I worked through those, I was able to come up with the version that would eventually become this poster."
The Lionel Hampton Jazz Festival earned its name in 1985 after the internationally acclaimed Hampton performed at the University of Idaho's Jazz Fest, which has always been based in education. Hampton was so impressed with the festival and the education aspect that he pledged his support to the festival and the future of jazz education.
In 1987, the university's music school was also named after Hampton. He considered it one of the greatest honors ever to be bestowed upon him. To this day, the Lionel Hampton School of Music remains the only school of music in the United States to be named after a jazz musician.
Commemorative art for the Hampton Jazz Festival is also a longstanding and honorable tradition for artists and festival-goers.
"I am so excited to have my artwork featured as part of the festival this year," Helal said. "I am so honored that my professor thought to recommend me for this opportunity and that the college, who had their pick of alumni, decided to go with me."
Since the 1960s, the University of Idaho Lionel Hampton Jazz Festival has been honoring the music, dance and history of jazz music and one of its most cherished artists.
A copy of the commemorative artwork can be purchased through the University Bookstore. Helal's work can be viewed at: https://www.vandalstore.com/MerchList?ID=27165
Festival info: www.uidaho.edu/class/jazzfest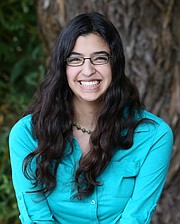 ---