Fire destroys home under construction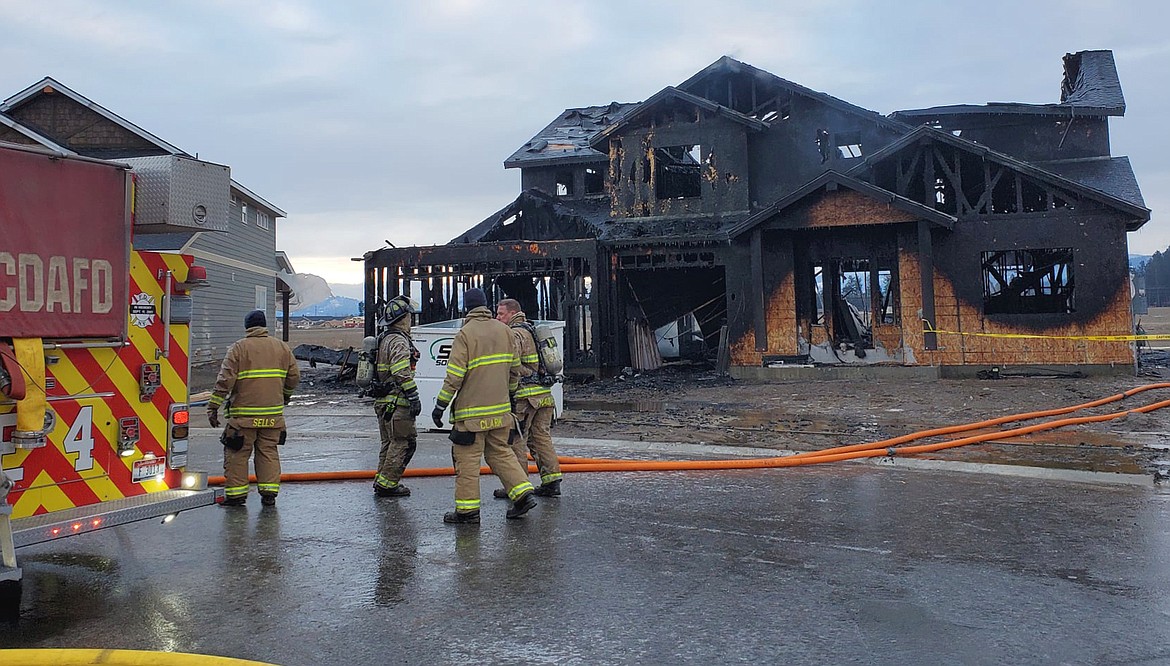 Photo courtesy Coeur d'Alene Fire Department Coeur d'Alene firefighters huddle together after dousing a blaze at a Coeur d'Alene Place home under construction Thursday morning.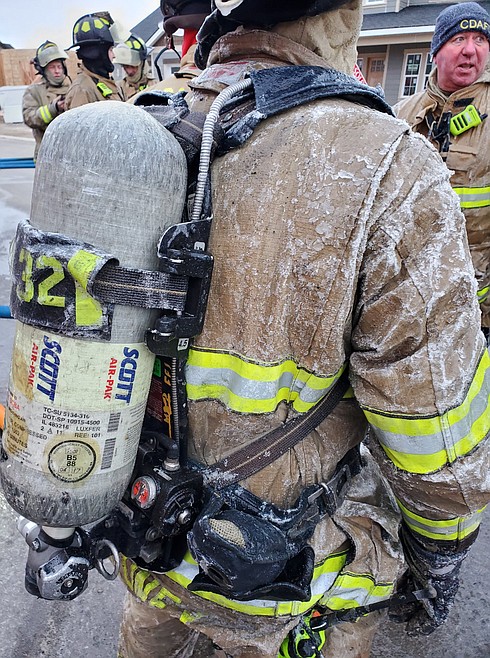 Photo courtesy Coeur d'Alene Fire Department Ice forms on the coat of a Coeur d'Alene firefighter Thursday morning.
Previous
Next
by
BILL BULEY
Staff Writer
|
February 12, 2021 1:00 AM
COEUR d'ALENE — A home under construction in Coeur d'Alene Place was considered a total loss after it was damaged in a fire Thursday morning.
There were no reported injuries.
Craig Etherton, inspector with the Coeur d'Alene Fire Department, said firefighters responded to the blaze on Rebel Loop about 6:20 a.m.
It took about an hour and a half to bring the fire under control as firefighters also had to deal with 10-degree conditions, sub-zero wind chill factor, and freezing water.
"All the water sprayed on it this morning froze," he said, adding that wallboards in the home were bending under the weight of the ice that formed on them.
Etherton said the structure was ready to enter the drywall stage. Instead, it will have to be torn down and rebuilt.
The cause hasn't been determined. It will take several days until investigators can fully access the scene due to "instability from fire damage and the extra weight of ice formed by fire streams."
"We've got to do some work to make it safe before we can really get in there," Etherton said. "It will be a few days before we're able to do too much with it. None of that water is going to thaw out."
A vinyl fence was destroyed in the fire and the exterior of the next-door home was damaged by the heat.
Firefighters cleared the scene about 10 a.m. The fire was still smoldering Thursday afternoon, so firefighters continued to monitor it.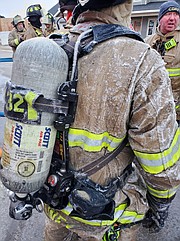 ---