Legislators respond to Stage 3
by
MADISON HARDY
Staff Writer
|
February 3, 2021 1:08 AM
Heading to Stage 3 means Idaho is on the steady path to reopening and a welcome — but overdue — move for North Idaho legislators.
"It's a step in the right direction," Rep. Paul Amador, R-Coeur d'Alene, said. "Our numbers are improving in Idaho, and that was a requirement that the governor felt we met to move into Stage 3. All of us want to return to normal life as quickly as possible, and I think this is us seeing the light at the end of the tunnel." 
The number of confirmed and probable cases has been on a decline since early December. While there have been random peaks since the new year's turn, daily counts have been under 1,500 since Jan. 5 and under 1,000 since Jan. 15. 
"I know (hospitalizations and case numbers) were the big concern in December, but that doesn't seem to be an issue here and into the near future," Amador said.
Amador, who primarily focuses on educational legislation and the state budget, is most excited about what reopening means for Idaho's young minds. A member of the House Education Committee, Rep. Tony Wisniewski, R-Post Falls, is enthusiastic about what Stage 3 means to K-12 students. 
"With the proper sanitation and health, the schools should see no problem opening up. It would greatly affect family life and relieve their anxiety," Wisniewski said.
Despite believing Little's move to Stage 3 was for the best, Wisniewski said both the House and Senate lawmakers are moving forward with more measures to balance the legislation and executive branch powers. He also was hesitant to agree with the enthusiasm displayed by Gov. Little that the vaccine rollout would have a positive effect on the spread of COVID and end the viral spread.
"I'm not anti-vaccination. However, I believe that this is not the same as a traditional vaccine but is rather an experimental gene therapy that injects mRNA into cells," Wisniewski said. "This has never been tried before, and I'm very concerned about the impact this might have on the general population that takes the so-called vaccine."
Moving into Stage 3 isn't enough for Sen. Steve Vick, R-Dalton Gardens, who thinks there shouldn't be a Stage 2, Stage 3, or Stage 4 to begin with. In his opinion, neither the governor, the Idaho Department of Health and Welfare, nor the local public health districts should place restrictions on Idaho residents. 
"They should let the people of Idaho make decisions for themself," Vick said. "Attending a basketball game, going to their daughter's dance recital, or wearing a mask, those choices should be made by individuals, not the government."
The drops in case numbers and hospitals were a happy sight for Sen. Vick. Still, without concrete evidence that Idaho Rebounds restrictions aided the decrease, he will not support the governor's continued limitations. 
"We're subjecting people to regulations that, after almost a year, there is no conclusive evidence that the restrictions work," Vick said. "I can't in good conscience impose regulations on someone's life. If we don't know it works, how do we impose that lifestyle on people?"
Keeping Idaho's economy stable has been the main reason Little has kept businesses open and operating. Yet, Sen. Mary Souza, R-Coeur d'Alene, noted that not all industries are faring well after months of closures. Souza, who co-owns DE Expo and Event Services with her husband, has witnessed firsthand the limitations on large event venues and planners since the initial shutdown last March. In the new Stage 3 provisions, she was thankful that large events — like trade shows, weddings, and sporting venues with over 50 patrons could receive a special exemption if the local public health district permits. 
"We had several clients lined up for shows and had to cancel them, which isn't good after you've been shut down already for months," Souza said. "I think it's time for people to be able to make their own choices and have the government step away."
The move to Stage 3 came as a surprise to the senator, who was a part of the committee board that was planning on passing legislation that would have pushed for cutting COVID restrictions. Personally, Souza said she believes it is up to the individual responsibility of Idahoans to be careful throughout the pandemic. 
"Everyone just has to use some common sense because there are variants of COVID out there," she said. "We need to counteract the disease by taking responsibility, building up our immune systems, and get healthy so that we are in better shape to fight against it naturally."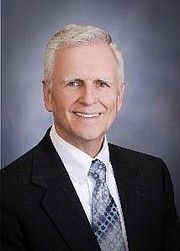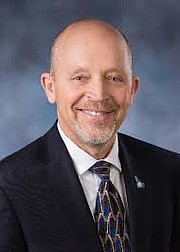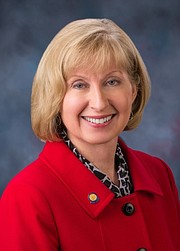 ---