Citylink requires masked riders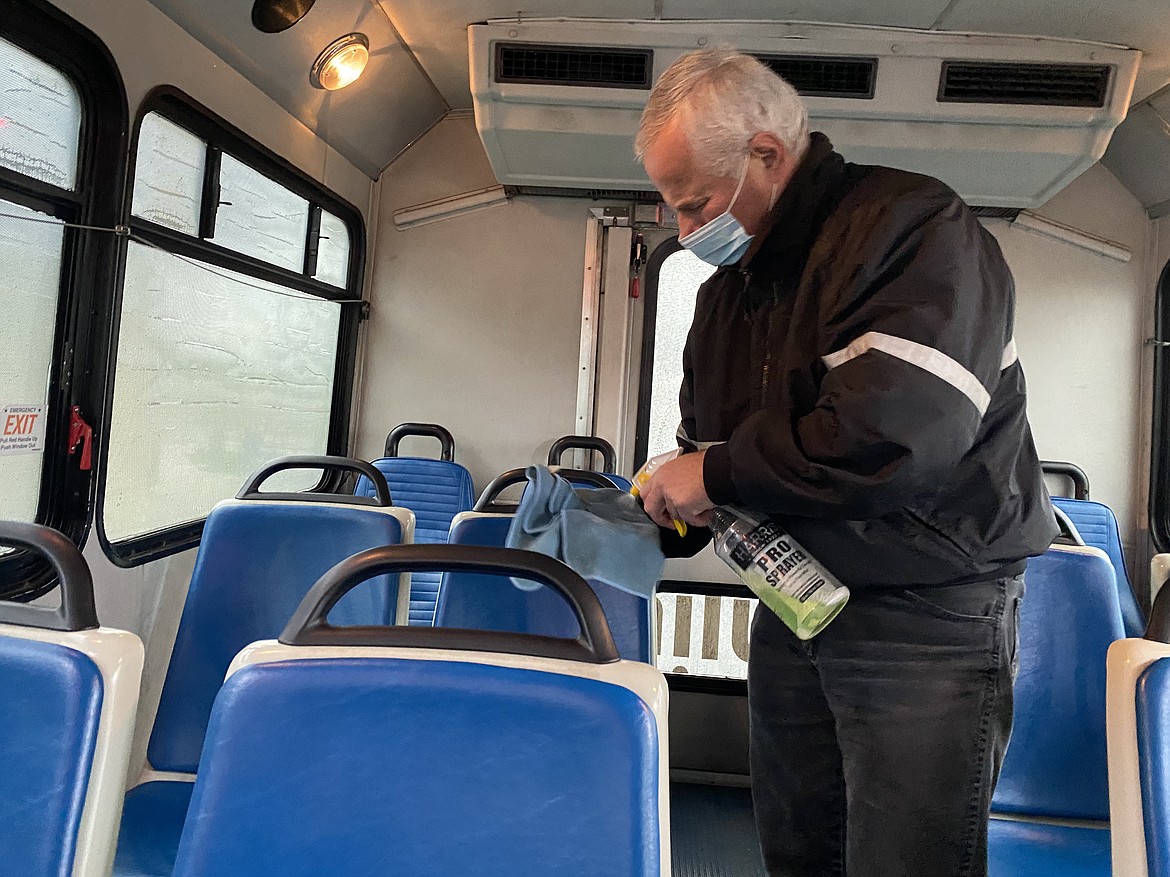 Citylink driver Mike Sheets wipes down the Tuesday afternoon route B bus between trips as part of the transit system's COVID cleaning regimen. (MADISON HARDY/Press)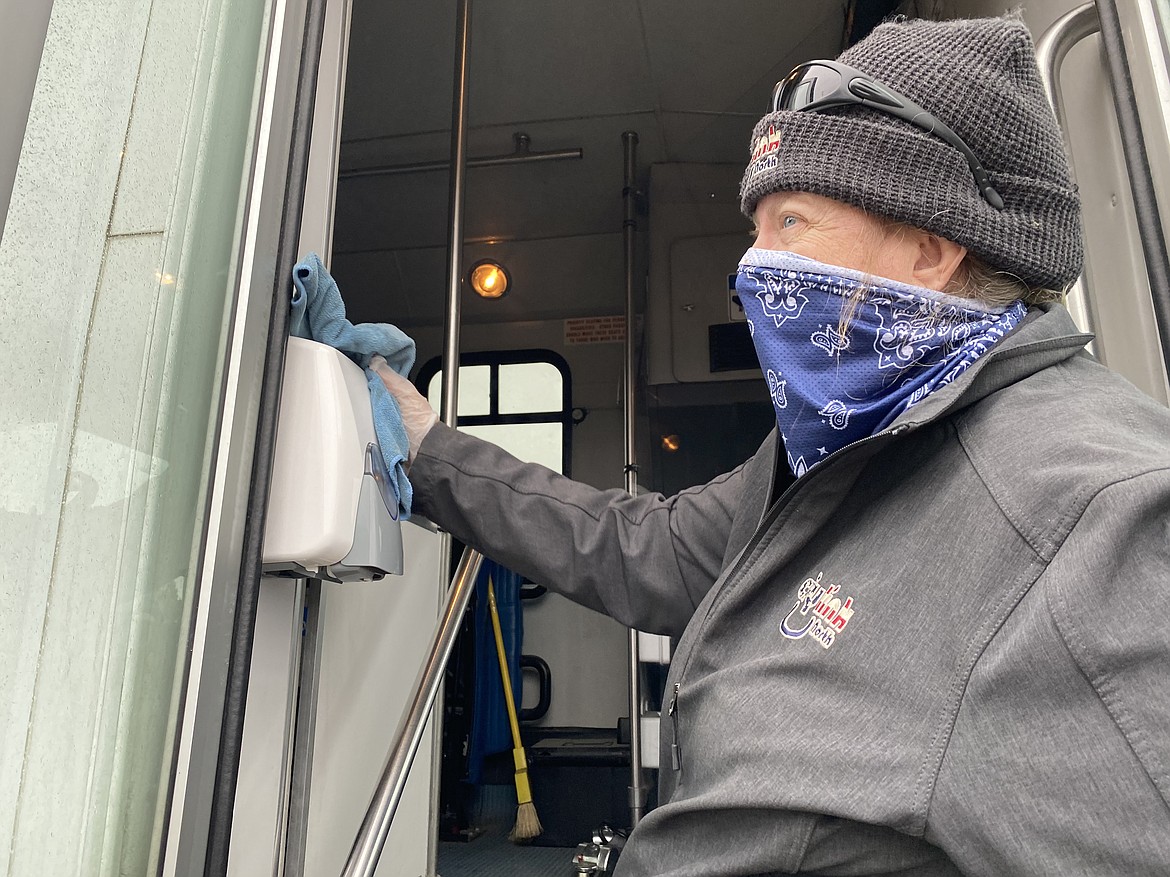 Before loading up her afternoon route, Citylink driver Teresa Parker wipes down the bus and stocks up on supplies at the Coeur d'Alene transit hub. (MADISON HARDY/Press)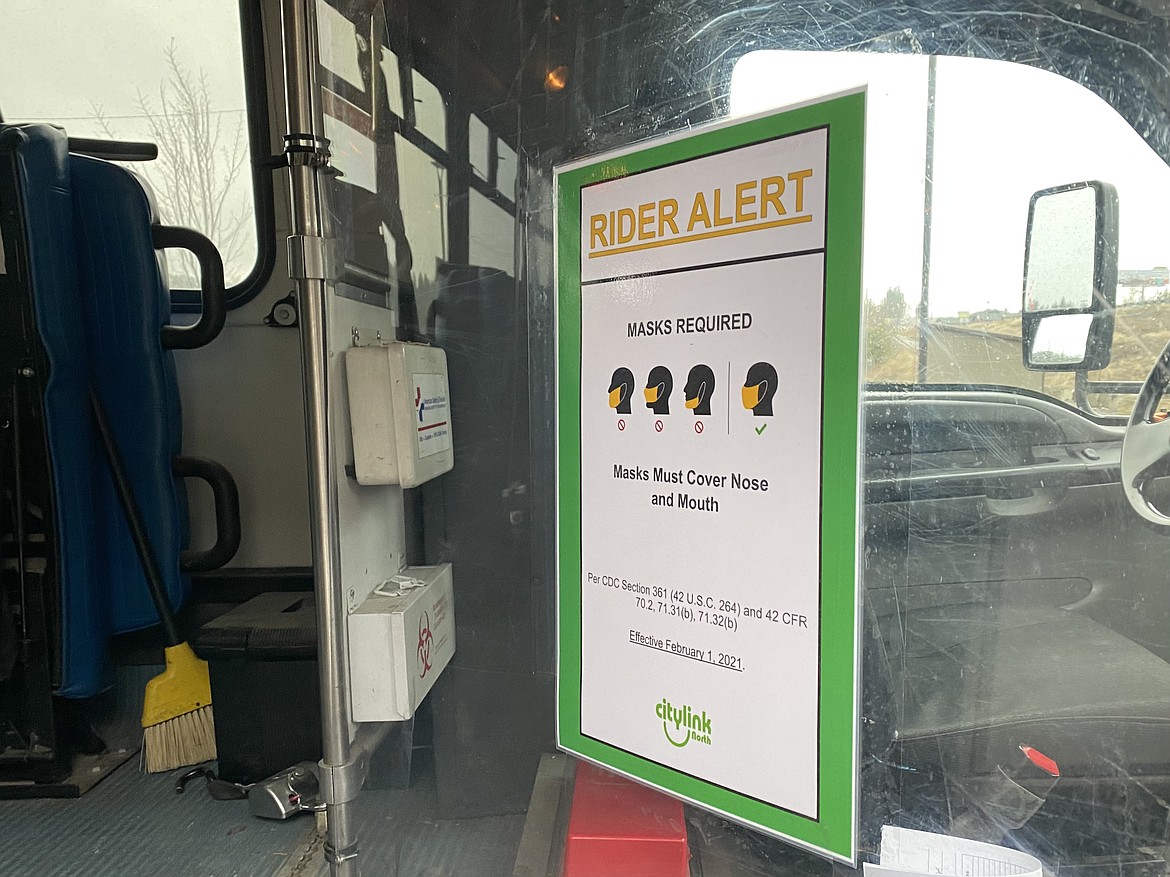 Following a recent executive order by the Biden administration, public transit agencies across the U.S. are requiring passengers to wear masks while on board. (MADISON HARDY/Press)
Previous
Next
by
MADISON HARDY
Staff Writer
|
February 3, 2021 1:07 AM
COEUR d'ALENE — Safely getting Kootenai County residents from point A to point B has always been the Idaho Citylink transit system's goal.
Now, under new presidential orders, safety means requiring riders to mask up.
Presidential Executive Order 13998, issued by the Biden administration on Jan. 21, took immediate action to require mask-wearing on domestic modes of public transportation — including intercity bus services like Citylink.
In a Facebook post Monday morning, Citylink announced the federal mask requirement applies to all those "awaiting, boarding, traveling on, or disembarking public conveyances" and those in the transportation hub. Failure, the post said, would constitute a violation of federal law.
Face coverings have always been recommended on the transit system, Citylink Program Specialist Amber Conklin said. Still, officials felt it was appropriate to reiterate the guidance after the order was released.
"The mask mandate has been in this area for quite some time now," Conklin said. "We have signs on the buses that encourage riders to wear masks and have asked drivers to continue wearing them and encourage others."
Face coverings, and the mandate thereof, have been a notable conversation in the community, Conklin noted, but that was something Citylink knew beforehand.
"This is a hot topic for people right now, and it is always a topic on social media venues," Conklin said. "We have not had any direct outreach to any of the staff or in-person, so we're happy to have the opportunity to continue to serve the public."
Even before the mandate, most passengers on Citylink routes have worn masks or positively responded to the face-covering recommendation, driver Mike Sheets said.
"Most people are really nice about it, and I keep a box up front, so I'll wave a mask, and they'll come up and get one," Sheets said. "They've gotten good about it. You know, after a year, you get used to it."
While staff has provided masks to riders, Citylink has made it the passengers' responsibility to have face coverings on before stepping on the bus. If they don't, "boarding or entry can be denied," the Facebook post said.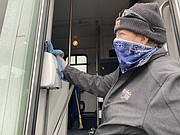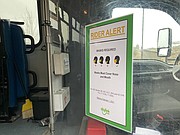 ---