State advances in COVID-19 war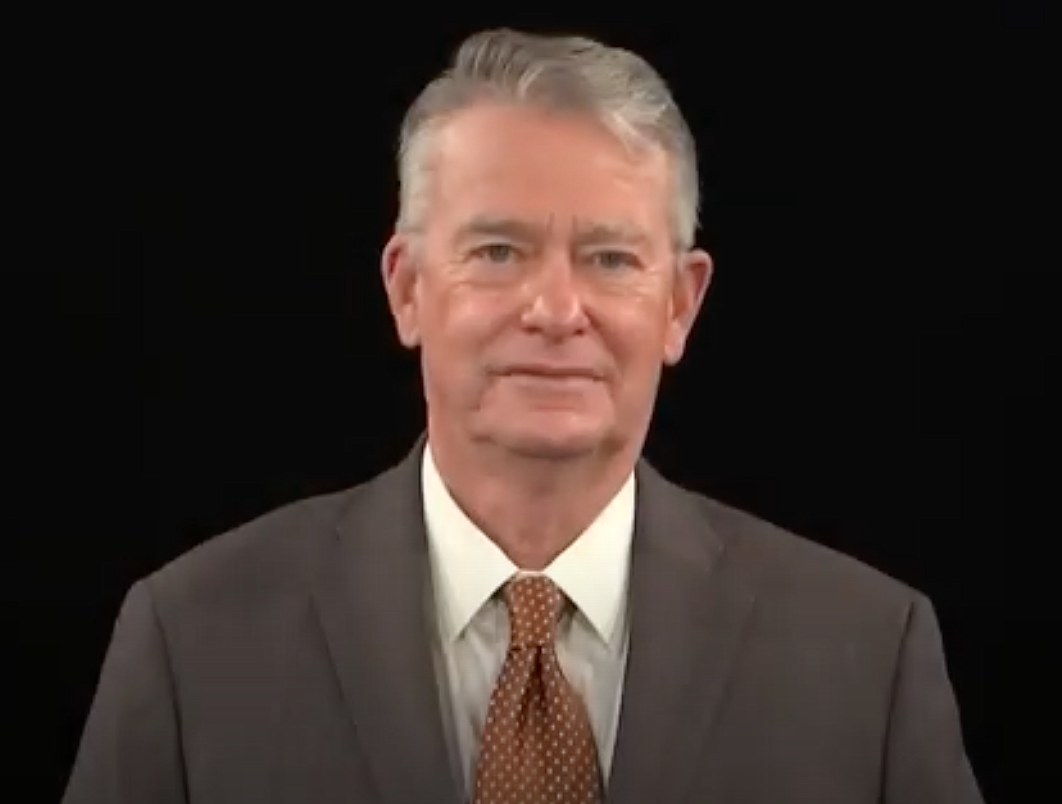 Gov. Brad Little as he announced Tuesday morning he was moving Idaho from Stage Two to a modified Stage Three. The move means gatherings of up to 50 people are now allowed.
by
CRAIG NORTHRUP
Staff Writer
|
February 3, 2021 1:09 AM
Gov. Brad Little announced Tuesday morning that he is moving Idaho out of Stage Two of his Idaho Rebounds plan and into a modified version of Stage Three, citing a dramatic decrease in both COVID-19 cases and COVID-related hospitalizations.
"Case counts and hospitalizations were rising rapidly in November," Little said, "but collectively, once again, we came together to do the right thing. Virus activity and its impacts have been trending downward in Idaho throughout the months of December and January."
Little's announcement comes with eased guidelines for Idahoans, most notably relaxing in-person gathering limits from 10 people to 50.
Just as with Little's November Stage Two orders, the gathering restrictions exempt religious practices — such as attending church services — and political expression. Educational activities and health care-related events — such as COVID-19 testing and vaccination events — are also exempt.
Youth sporting events, just as they were before, are still allowed, so long as organizers have in place spectator plans that follow health protocols. Other larger local events, such as trade shows and weddings, may receive capacity exemptions through Panhandle Health District.
Tuesday's modified Stage Three order comes with some continued restrictions. Bars and nightclubs are still reduced to seating-only capacity. Businesses are still required to follow certain health protocols to ensure social distancing and sanitization. And masks are still required statewide in long-term care facilities, a requirement throughout North Idaho as PHD has an overriding 90-day mask mandate in the five northernmost counties.
Dr. Christine Hahn, Idaho's head epidemiologist and one of the key figures in the Little Administration's pandemic team, said health officials around the state have been thrilled at the downward trend of COVID-19 and its impact on residents.
"The data is really pleasing to us," Hahn said. "We have seen a dramatic drop in cases in the state … Back when the governor last evaluated the situation at the end of December, we still had a lot of cases every day. Those continue to drop dramatically, so we've been very pleased with that."
In the last month, Idaho's daily average case count has dropped from 23rd-highest in the country to 40th. Hahn attributed the trend to people either starting to or continuing to take COVID-19 seriously.
"Again, not where we need to be," she said. "We still need to keep seeing those numbers go down, but that was very welcome news. As the governor emphasized, I think Idahoans have stepped up. I'm really impressed when I go out and about, I need to get to the grocery store or wherever, people are wearing their masks, people are social distancing. I think people are really trying, and I think it's paying off."
Little said that while he's encouraged by the numbers, Idahoans should still continue to practice social distancing, wear masks, wash hands and stay home if sick, four of the telltale protocols that have become fixtures during the yearlong pandemic.
That pandemic, he said, now includes new variant strains in nearby states, and it's only a matter of time before those more contagious variants knock on Idaho's door, if they haven't already.
"This is not a signal to let up on our collective good efforts," Little said. "We must stay vigilant."
Stage Three goes into effect immediately.
---