Young mind, grand ideas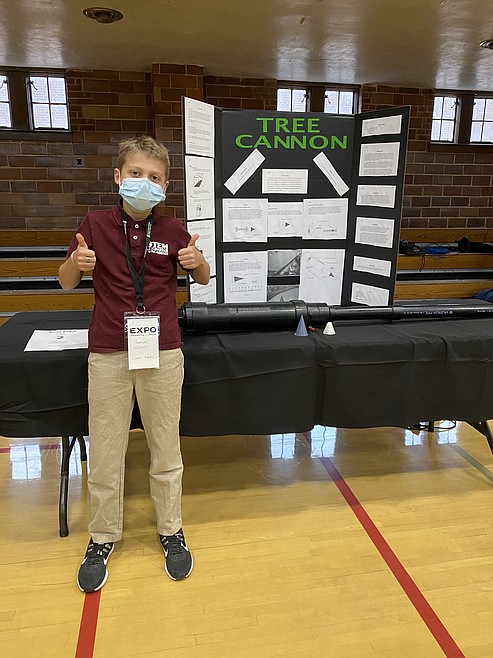 Sam Wilson, 13, a student at North Idaho STEM Charter Academy in Rathdrum recently won the 2021 Invent Idaho competition for the state. His invention caught the attention of a team of University of Idaho engineering undergrads who further developed the idea. Wilson is already busy working on his next big idea.
Photo courtesy of Traci Wilson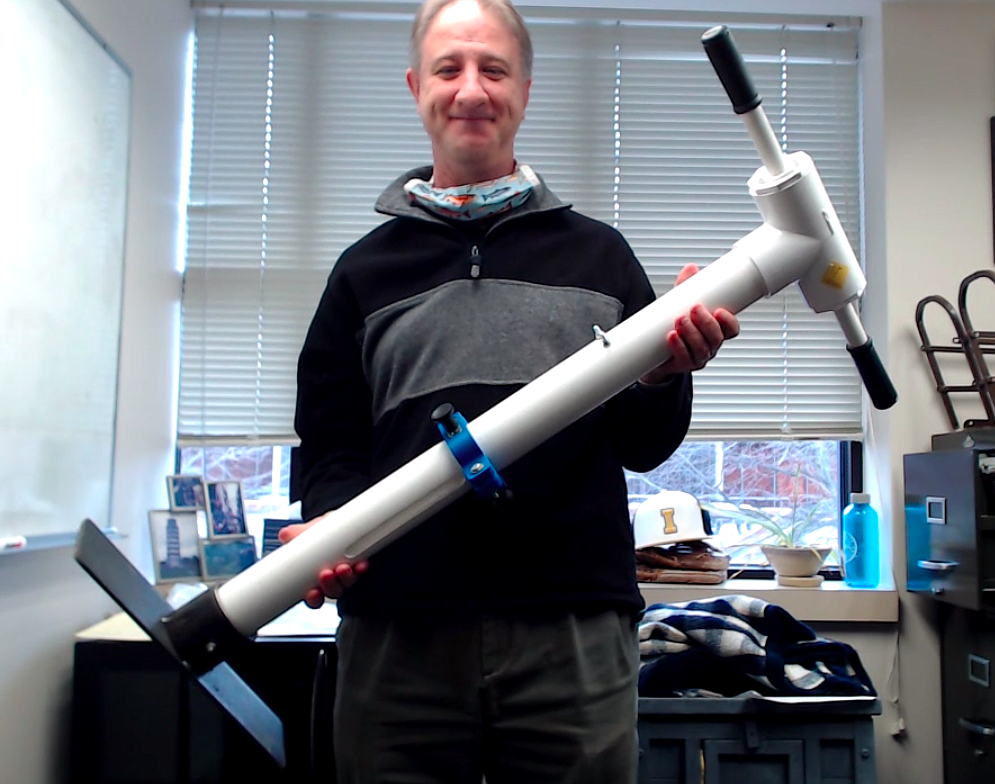 Dr. Matthew Swenson with the University of Idaho engineering department holds a prototype developed by university students that is based on the "Tree Cannon" design invented by thirteen-year-old North Idaho STEM Charter Academy student Sam Wilson.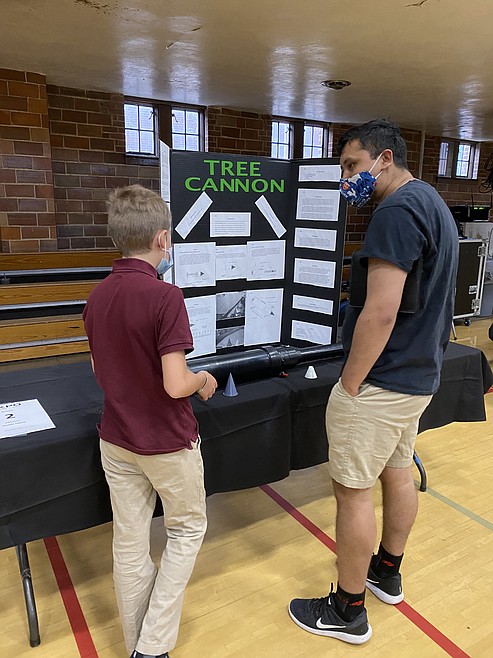 Thirteen-year-old inventor Sam Wilson explains his Tree Cannon idea to University of Idaho undergraduate students at a recent engineering expo.
Previous
Next
by
ELLI GOLDMAN HILBERT
Staff Writer
|
December 25, 2021 1:07 AM
RATHDRUM — Young inventor Sam Wilson is on a mission to tackle the world's woes.
"I want to solve real problems that affect a lot of people," the 13-year-old said.

His Tree Cannon invention won the top spot for the state in 2021's Invent Idaho competition. It also attracted the attention of University of Idaho mechanical engineering students and Assistant Professor Matthew Swenson.
A couple of years ago, Wilson saw a YouTube video presented by Team Tree. The group had the vision of helping with reforestation efforts by planting 20 million trees.
But they were going to be hand-planting each one and Sam was inspired to come up with a device that would make the process more efficient. The Tree Cannon was born.
Using a potato cannon for his prototype, Sam also designed a cone that matched the diameter of the barrel that he made out of biodegradable material on a 3-D printer. The cone holds a small amount of soil and the tree seed.
Following his Invent Idaho win, Sam went to an engineering expo with his design. That's where he connected with the undergraduate university students. They wanted to use the design and further develop it for their capstone project, said Swenson.
"It's an astonishing possibility that a middle-school student could be able to realize a product and eventually generate revenue," Swenson said. "Allowing a young inventor to give life to his invention" is a tremendous opportunity. "Sam has really been the catalyst in all this and the undergrads have really embraced this whole idea."
Swenson obtained a grant to get the project off the ground. The undergrad students took Sam's design and developed it further, he said.
"Two things were really clever about Sam's design: Using internal combustion to power the cannon and the 3-D printing of the cone-shaped pod that will stay in the ground and disintegrate as the seed grows," Swenson said.
Sam has been enthusiastic about working with the university students.
"We did a lot of virtual meetings," he said. "They were impressed and said they weren't doing things like this at 13."
Sam said the undergrads altered the design slightly so that it can plant seedlings that are about 6 inches tall with already established roots. The upgraded design also uses a spring-loaded mechanism rather than combustion.
"Sam's idea now has a full team of people trying to bring it to life," Swenson said. "Conceptually it is possible that we could pursue a patent, develop the product and find a manufacturer. Some of the licensing proceeds could come back to Sam."
Already, Sam is working on his next invention, a product that could prevent accidental shootings at gun ranges.
"The base for the prototype is a Nerf gun with a camera attached to it," he said. "I've installed AI software that will detect a human figure and will move a motor that blocks the trigger."
As a family, the Wilsons don't own guns, but in North Idaho guns are really popular and Sam has gone target shooting with friends a couple of times, his mother Traci said.
"I was asking how he came up with this and he was mostly interested in the software and programming side of it," she said.
"I just got the idea one day while I was sitting on my bed pondering inventions," Sam said.
Sam's always been interested in STEM subjects, but it didn't really blossom until he started attending North Idaho STEM Charter Academy in Rathdrum for seventh grade, he said. He plans to pursue a career in electrical or mechanical engineering or computer programming.
Sam's father, Mike, is a physician with Deaconess Medical Center in Spokane and MultiCare Valley Hospital in the Spokane Valley. Traci is a stay-at-home mom who said she loves doing DIY home projects but isn't scientifically minded like Sam.
"We are extremely proud of our son. I didn't realize how interested Sam was (in engineering) until he went to STEM," Traci said. "It was like a switch just flipped and I saw that it comes more naturally to him than I realized."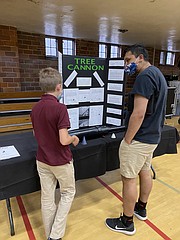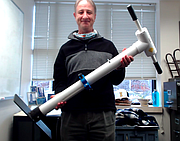 Recent Headlines
---