Christmas JOY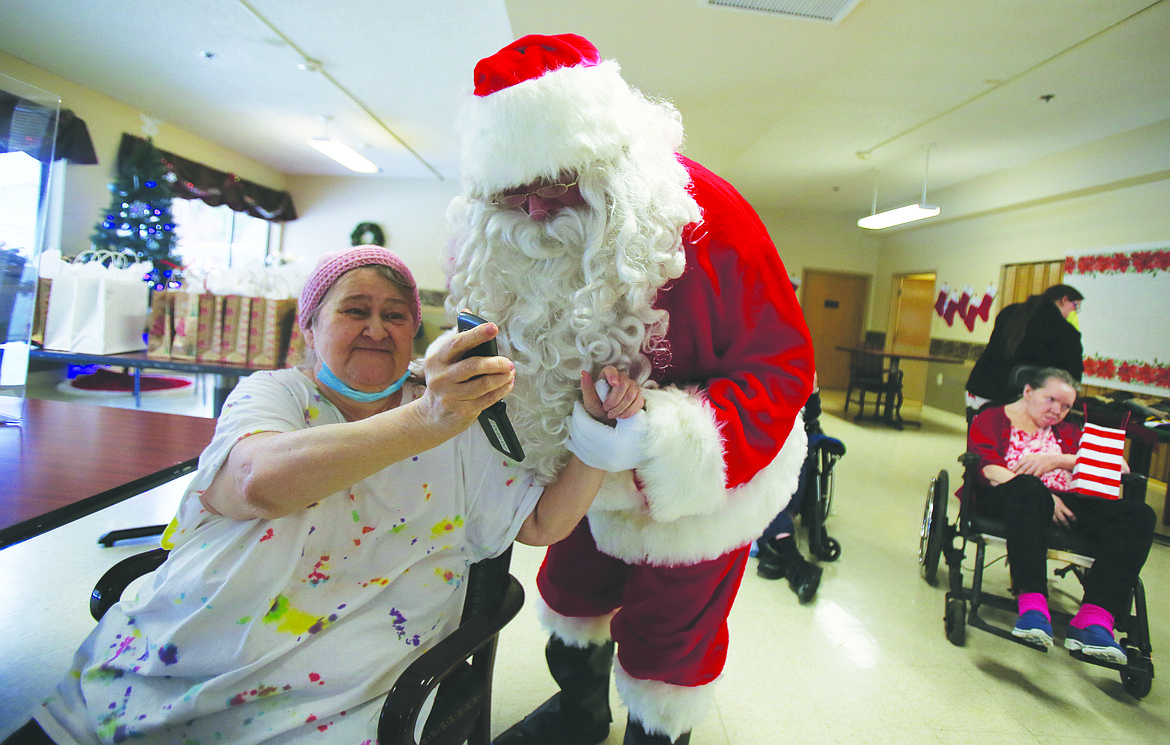 Santa Claus, played by Dave Sheldon, booms a Christmas greeting into Linda Oursland's phone during Silver Angels for the Elderly's visit to Lacrosse Health and Rehabilitation Center on Thursday.
DEVIN WEEKS/Press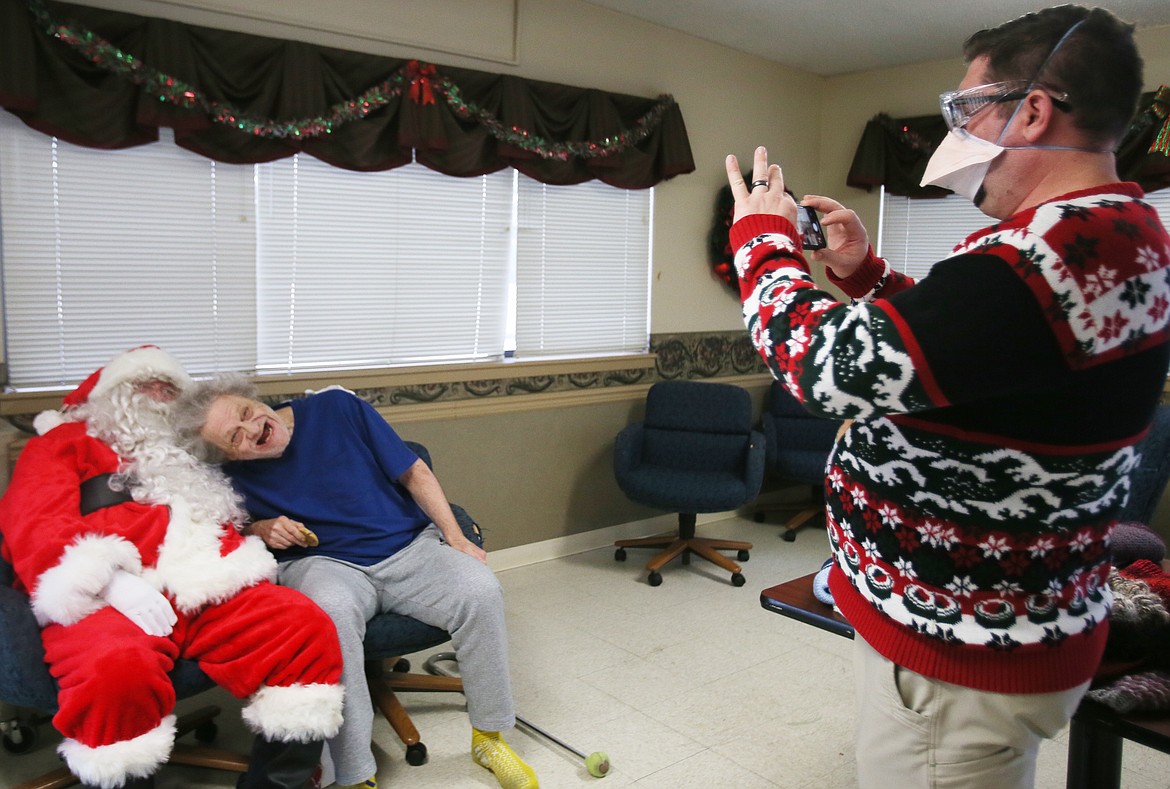 Lacrosse Health and Rehabilitation executive director Tyson Taylor snaps a picture of Santa with resident Arthur Hutchison on Thursday.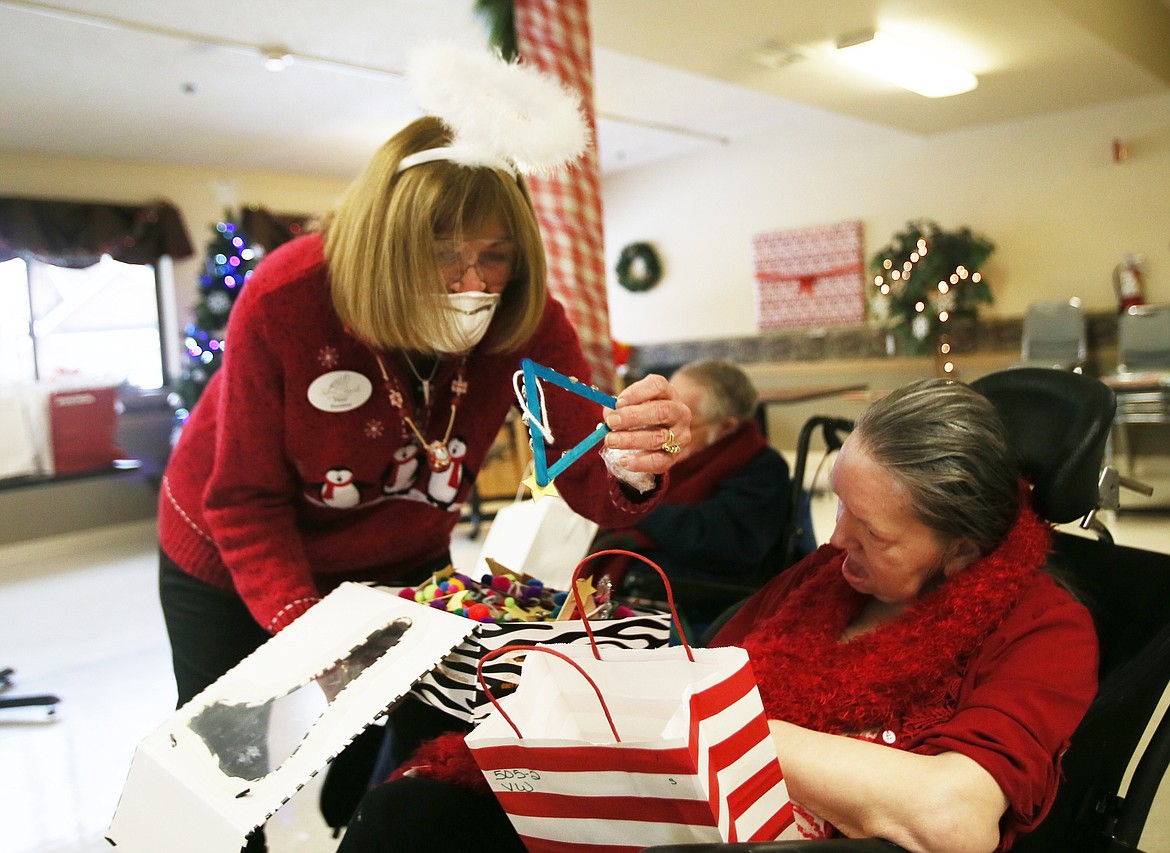 Silver Angels for the Elderly founder Diane Zell shares Christmas trinkets with Lacrosse Health and Rehabilitation Center resident Vicky Way on Thursday.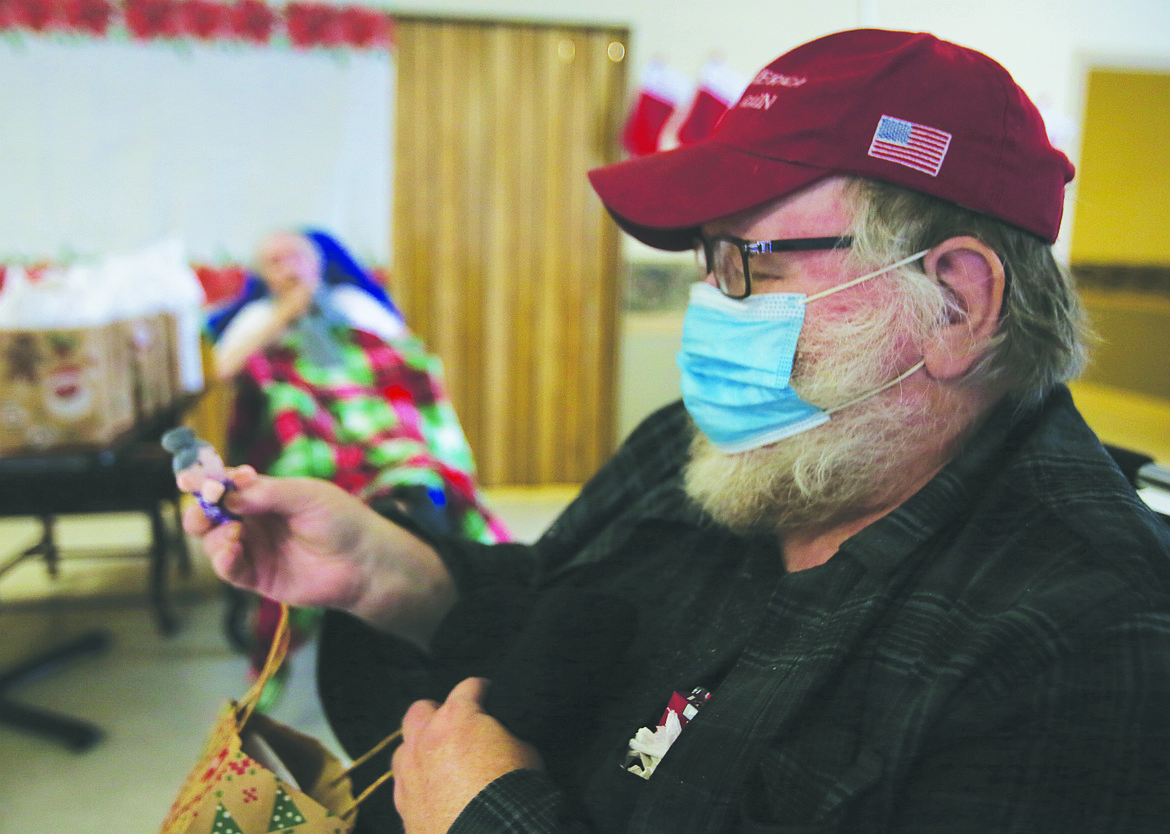 Rick Lamson smiles at a toy he pulled from a goodie bag Thursday during a visit from Silver Angels for the Elderly at Lacrosse Health and Rehabilitation Center.
Previous
Next
by
DEVIN WEEKS
Staff Writer
|
December 25, 2021 1:09 AM
COEUR d'ALENE — Tiny snowflakes swirled from the sky Thursday afternoon as members of Silver Angels for the Elderly and their good friend, Santa Claus, brought joy to the residents of Lacrosse Health and Rehabilitation Center.
With a radiant smile, Lacrosse resident Linda Oursland said she didn't ask Santa for anything this Christmas.
"I just wanted to give him a hug and shake his hand," she said.
She did, however, make sure Santa said hello to one of her loved ones on the phone.
"Merry Christmas!" Santa — played by cheerful Silver Angels volunteer Dave Sheldon — boomed into the receiver.
Lacrosse resident Arthur Hutchison and Santa shared a happy exchange.
"I wasn't going to come in here, but I'm glad I did," Hutchison said.
"You're in the right company with Santa," Santa said to him.
Silver Angels for the Elderly is a nonprofit that provides awareness and support to residents of eldercare facilities and their families. Its volunteers throw big birthday parties and holiday celebrations to remind residents of those facilities that they're loved.
Santa and Silver Angels founder Diane Zell distributed cookies and gift bags filled with little goodies collected from community partners. Socks, calendars and hand-written cards were among the items, which were gladly received by the residents.
"It's a blessing," Lacrosse activities director Keri Browning said. "They haven't had their visits with the Silver Angels for a while now, so they're really happy to have them here."
Silver Angels volunteers have seldom been allowed inside care facilities since the start of the COVID-19 pandemic, so they were delighted to again see their friends in person.
"This pandemic quagmire has been devastating to those who are alone," Zell said. "Not being able to see loved ones for almost two years is depressing and causes people to lose hope. Caring for others is one of the great joys we have in life.
"Silver Angels for the Elderly consistently endeavors to remind those who are isolated that they are loved and not forgotten," Zell continued. "Our hope is that through our holiday celebrations, which includes cards and gifts, this is being accomplished."
"We're so grateful we have loving people in the community come in and visit this population during the holidays and help spread the Christmas spirit," Lacrosse executive director Tyson Taylor said. "And they love it."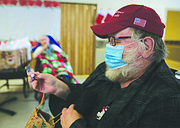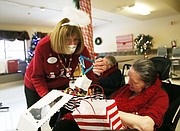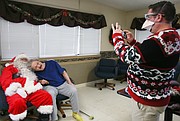 Recent Headlines
---