Movers & Shakers
|
December 21, 2021 1:00 AM
Hagadone Marine Group announces Holloway as new director of sales
Hagadone Marine Group based in Coeur d'Alene is pleased to announce that Bob Holloway has been appointed as the new director of sales.
Holloway comes to Hagadone Marine Group from Texas where he was the sales manager of MarineMax Dallas. The announcement comes at an incredibly exciting time for Hagadone Marine Group as they head into their annual Coeur d'Alene Boat Expo in January 2022, as well as for when they open their new Vertical Quick Launch Dry Stack Facility in April 2022.
With an impressive track record of more than 30 years in the boating industry, Holloway will bring extensive knowledge, as well as personal and technical sales qualities that will be a great asset to Hagadone Marine Group's dynamic sales team.
"We are thrilled to be welcoming Bob to our strong, spirited team," said Craig Brosenne, president of Hagadone Marine Group. "The appointment of Mr. Holloway in our sales director role represents a key part of our overall strategy to provide a strong customer focus. I truly look forward to working closely with Bob and taking our company to the next level."
Holloway will be overseeing their sales operations, including designing plans to meet sales targets, developing and cultivating relationships with their customers, evaluating costs and pricing, among many other items.
Holloway has recently relocated to Coeur d'Alene from Dallas, Texas. Together with his wife, Kathy, they have four grown children: Wally, Danny, Nate and Gage. Outside from work, Holloway enjoys jeeping, overlanding, camping and travel. His favorite quote comes from Russian writer Leo Tolstoy: "Truth, like gold, is to be obtained not by its growth…but by washing away from it all that is not gold."
"I am excited to be joining one of the truly greatest dealerships in the industry," Holloway said. "I look forward to bringing a fresh point of view to Hagadone Marine Group. Let's have some fun and move some product!"
His official start date was Dec. 6. He can be contacted by email at bholloway@hagadonemarine.com or his office phone at 208-765-2300, ext. 7504.
• • •
Welch Comer promotes Gillis, Maiani to VP roles
Welch Comer, a regional engineering firm headquartered in Coeur d'Alene, has promoted two of the firm's principal engineers to vice president.
Necia Maiani, P.E., has worked with Welch Comer for 21 years, specializing in water treatment, wells, distribution systems, water rights, and wastewater treatment and collection. In her new role as vice president, Maiani will continue to serve clients in North Idaho and Eastern Washington, but will also be responsible for streamlining the firm's operations and administration departments. She also serves as manager for the company's Spokane office, which opened in October.
A graduate of the University of Idaho, Maiani serves on the Kootenai County Aquifer Protection District. The Dalton Gardens resident enjoys spending time with her family in the outdoors.
"This is an exciting and challenging time for our community as continued growth and increasing regulations strain the infrastructure," Maiani said. "I'm passionate about helping our community solve infrastructure issues and mentoring a new generation of engineers in developing effective and cost-efficient solutions for the community."
Matt Gillis, P.E., has 22 years of experience as a transportation engineer. He has led Welch Comer's transportation group since 2006, helping clients and staff navigate high-profile and complex projects involving multiple jurisdictions, utilities, funding and public involvement. In his new role, Gillis will lead business development and market expansion efforts for the firm.
The University of Idaho graduate is a longtime resident of Post Falls and enjoys spending time with family, trail running, backpacking and cycling.
"My 15 years at Welch Comer have been so fulfilling, and I'm proud to be part of an organization dedicated to solving complex problems for the public's benefit," Gillis said. "We get to be on the front lines of tackling our public infrastructure challenges, which is rewarding."
• • •
If you have a new, relocated or expanded business, or announcement of events, promotions or awards, The Press wants to let our readers know. Email the details to hmain@cdapress.com.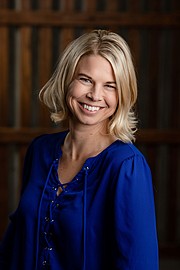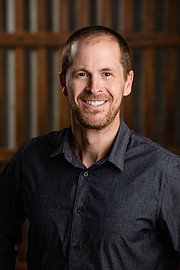 Recent Headlines
---