Money makes campaigns go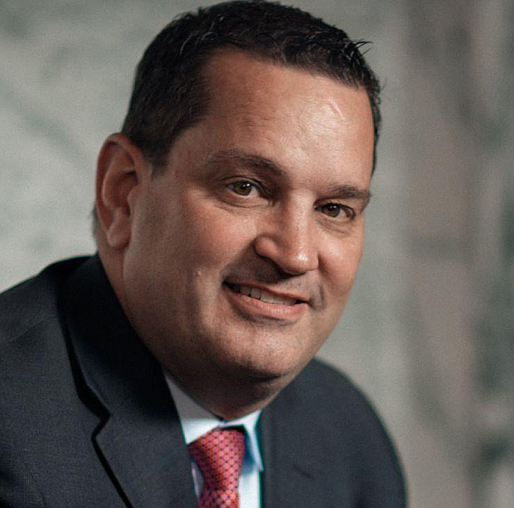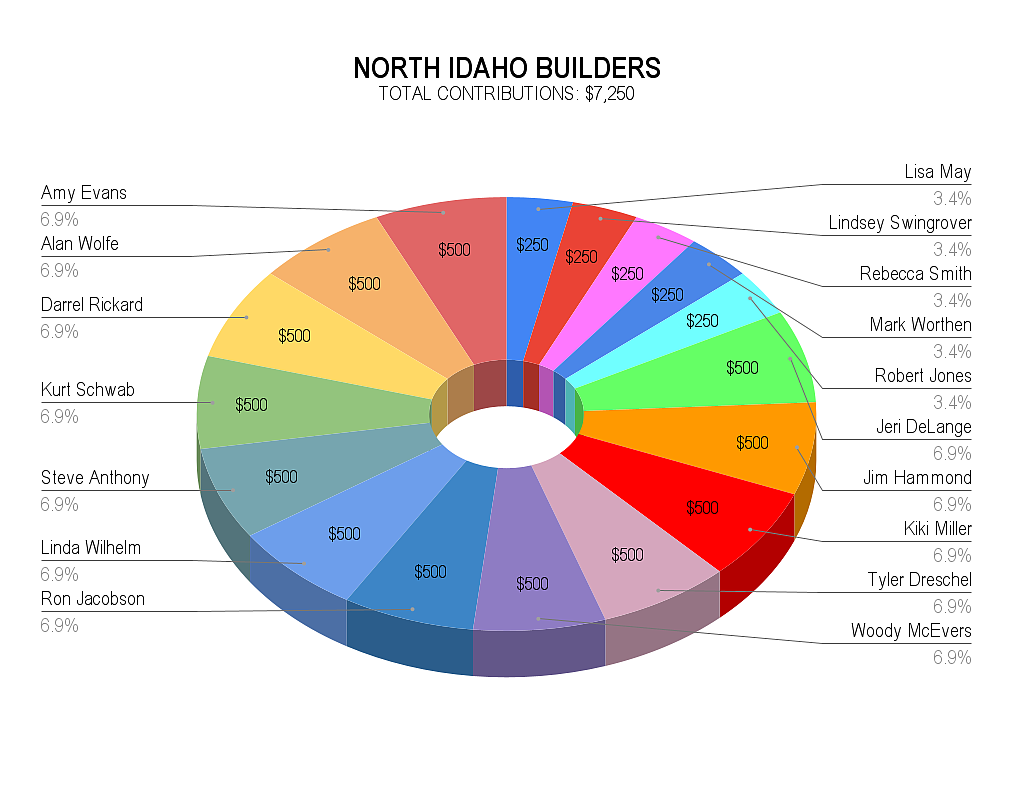 North Idaho Builders Contracting Association, a non-profit trade association dedicated to protecting and promoting the building industry, contributed $7,250 to Kootenai County candidates in the November 2021 election.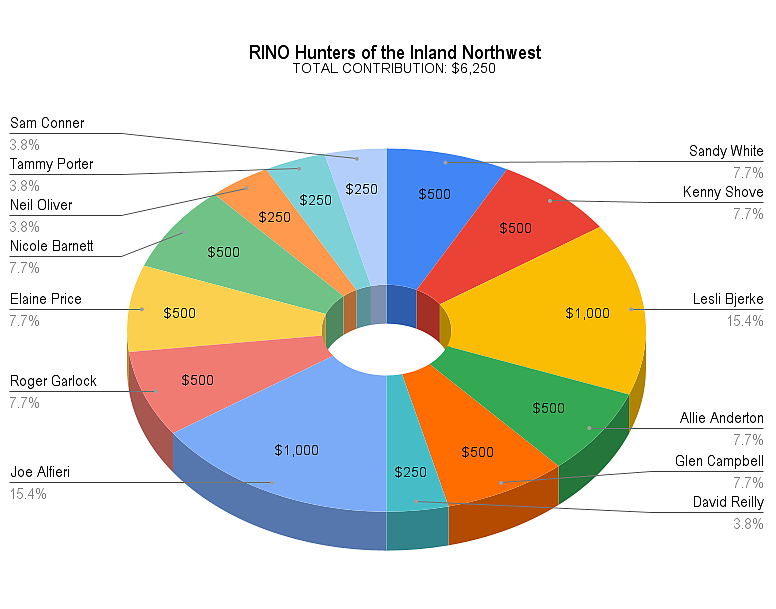 The RINO Hunters of the Inland Northwest, a North Idaho Political Action Committee, contributed $6,500 to candidates in the November 2021 election.
Previous
Next
by
MADISON HARDY
Staff Writer
|
December 11, 2021 1:09 AM
Running a political campaign isn't cheap, but candidates don't go it alone. 
Campaign finance reporting data from the Idaho Secretary of State's Office shows that local candidates raised over $300,000 in contributions during the November 2021 election cycle. 
The Press broke down how much local candidates raised and spent in an article on Dec. 9. 
State laws covering election campaign contributions, expenditures, and lobbyists are in Idaho Code Title 67, Chapter 66 — better known as the Sunshine Law. In municipal elections, campaign contributions by individuals, businesses and political action committees are limited to $1,000 per candidate. 
Political Action Committees (PACs) are organized groups that use their influence to promote a particular outcome at the ballot box. While they can, and do, donate directly to candidates, PACs also make "independent expenditures" for things like advertisements, said Chief Deputy Secretary of State Chad Houck. However, Houck said PACs aren't allowed to coordinate those "independent" measures with candidates. 
"Because it has to be done without coordination, that particular organization is aligning themself with a candidate in hopes that it maybe gets them some preference downstream," Houck told The Press. 
Several PACs donated to candidates in the Kootenai County November election, including:
• RINO Hunters of the Inland Northwest: $6,500
• Preserve the City of Hayden: $2,000 
• North Idaho Building Contractors Association: $7,250
• Coeur d'Alene Firefighters: $4,000
• Inland Pacific Chapter of Associated Builders and Contractors: $750
But not all candidate contributions came simply from donations. Several either self-financed or took out loans to purchase supplies.
Per I.C. 67-6602, a candidate's "contribution" includes any deposit, distribution, loan, payment, gift, pledge, transfer of money or anything of value.
Of Coeur d'Alene City Councilwoman Kiki Miller's $25,068.36 contributions, $14,134 were donations from individuals, companies and political action committees. In-kind contributions — anything other than money deemed to have a monetary value — totaled $425, Miller's campaign treasurer, Barb Bradley, said Thursday. 
Bradley said the remaining $10,509.13 came from loans taken out by Miller in September and November.
"The campaign repaid the loan of $10,000 to Kiki," she said. "So the amount she spent on the campaign expenses was $15,068.13, of which $509.13 was from her personal funds." 
Candidates also must itemize and disclose every expense they make to fund their campaign. Bradley was the only treasurer to detail a list of a candidate's credit and debit card expenses. 
At least 18 other candidates either took out a loan or personally contributed to their campaign funding account, including Coeur d'Alene School Board contestant Leslie Bjerke, Post Falls Mayor Ron Jacobson and Hayden City Councilman Richard "Dick" Panabaker. 
Still, individual donations supported many campaigns this year. The highest-raising school board candidate, Allie Anderton, attributed her $19,504.06 in contributions to the ABC — Anderton, Bjerke and Glen Campbell — team's "strong grassroots following." 
"I set out early speaking to business owners and the public in general. The community has learned how important the school board is," she wrote in an email to The Press on Wednesday. "Parents and teachers alike found hope in our missions and wanted to help push us forward." 
Coeur d'Alene School Board candidate Lesli Bjerke, who collected $16,721.76 in contributions, echoed Anderton's statement. 
"I think my contributors and supporters understood how important the school trustee position is," she said. "The ABCs had a strong campaign that led to success."
The most significant expense for candidates was postage, printing materials and advertising. According to the Secretary of State's Office online portal, more than $130,000 was spent on some form of print, signage or advertising here. 
Newly elected Coeur d'Alene Mayor Jim Hammond reported spending upward of $11,000 on newspaper and broadcast advertisements alone. Hammond said the cost was surprising and much more expensive than his last campaign in 2011. 
"I hadn't been involved publicly in politics for quite a while, and there are a lot of new people in the area, so it was important that I get my name out there, and I couldn't do that without funding," he said.
Ad expenses included The Press, three billboards and some radio advertising.
Hammond's opponent, Joe Alfieri, spent about $4,000 on printing literature, advertising and postage services. 
However, print and advertising materials weren't the only expense candidates had. Other reported expenditures included food, events and general operational expenses.
Houck said candidates can pay for food and refreshment purchases through campaign contributions. 
"If you're traveling, going to a campaign event or occurring expenses you wouldn't have incurred if you weren't traveling, then it is appropriate to use those funds," he said. "It could also be that a candidate is meeting at a coffee shop with a potential donor. But it is not supposed to be used to buy your groceries." 
Out of Anderton's $13,812.37 reported expenditures, about $550 was paid to locations like Domino's Pizza, Costco, Rokko's Teriyaki and BBQ, Cafe Rio Mexican Grill and Terre Coffee & Bakery. 
"I was actively meeting with parents, teachers and potential donors over coffee, lunch or dinner," Anderton told The Press, "as well as contributing to the cost of fundraising events and meet and greets."
Several others, like Coeur d'Alene School Board candidates Lisa May and Lindsey Swingrover also detailed "food and refreshment" expenditures. 
Houck noted that campaign finances have become "incredibly complex" as technology begins to play a participatory role in elections. 
The maximum amount individuals, businesses and political committees can contribute to campaigns is $1,000 per election per Idaho code. Candidates must disclose any single contribution of $1,000 in monthly and individual finance reports.
Digital payment systems like PayPal and Square routinely charge users a processing fee to deposit money. These rates can play into campaign finances, as PayPal's standard processing fee would cut a $1,000 contribution to less than $970 — therefore avoiding individual disclosure. 
But, Houck said, the $1,000 contribution still needs to be reported in full.
"Say I donate $100 through PayPal, and you get about $96. How much left my wallet?" Houck said. "That's how much should be reported."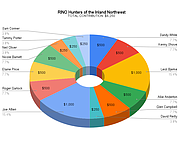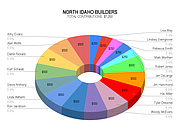 Recent Headlines
---