Social Emotional Learning explained
by
HANNAH NEFF/Staff Writer
|
December 4, 2021 1:00 AM
While some patrons have tied a new term to critical race theory, social emotional learning isn't new to Coeur d'Alene School District.
"What they're teaching are really good life skills," said Keith Orchard, mental health specialist for District 271. "There is no critical race theory in here."
Orchard said the district doesn't teach students values that go against parental values. He said that would create conflict in the child-parent relationship, confuse the child and create conflict in the community.
"We cannot educate children without supportive parents," Orchard said. "We need them and they are wholly wrapped around all of it."
Orchard said the district wants to create programs teaching skills students need to be healthy in school. Three years ago they wrote the Social Emotional Learning Framework.
However, before social emotional learning even became a term, Orchard said teachers have been teaching those skills forever, particularly in elementary school.
Orchard said SEL starts with self-regulation, such as kindergartners learning to raise their hands, solve conflicts on the playground and wait their turn in line.
As kids get older, teachers help them work through other emotional issues, including teaching students how to do things such as managing their stress.
Orchard said that could look like a discussion after a stressful math test, where teachers ask students how they handled their stress, congratulate them for regulating their stress and ask them to share techniques they used.
Orchard said the district talked with business leaders about what they want students to learn. Stress management and reliability were frequently mentioned.
District spokesman Scott Maben said the hope is students are equipped with the tools to help themselves be as emotionally, socially, intellectually and physically healthy as possible to embrace whatever comes after graduation.
Orchard said district officials see teaching social emotional learning skills as the parents' job, and teachers are simply reinforcing what the parents are already teaching.
He said a lot of elementary school classrooms are holding "morning meetings," an activity focused on relationships and community building. Teachers gather the students in a circle and ask them to share how they're feeling and how they can support each other.
"They'll give each other back pats or hugs," Maben said. "It sets a tone for the learning that day and it builds empathy."
Orchard said sometimes these meetings include lessons. The school district uses resources from Second Step to address social-emotional issues such as bullying and safety.
Maben said sometimes teachers will supplement that with other resources to address topics like friendship, how to say you're sorry, how to share with others, and how to make sure your needs are being met in safe and productive ways.
He said one example of resources aligned with adopted curriculum is Sources of Strength, the district's suicide prevention program. That's being used in high schools, middle schools and four elementary schools.
Orchard said that rather than buy general social emotional learning curriculum, the district is developing its own standards to make sure they align with the district's values.
"There is no lesson in here that we've written or even talked about that talks about race or ethnicity," Orchard said.
Orchard said the closest they've come to talking about race or ethnicity is asking "Who are you?" It's a self-awareness activity in which students are asked to identify who they are, where they're from and what they value.
"That can include your race and ethnicity and your religion because you bring all those things to school," Orchard said. "And if you're religious, you should be able to bring that to school."
Orchard said the district's teachers and counselors are teaching lessons that community members will understand: Students are learning how to be respectful to authority, to each other and to themselves, among other life skills.
"(Students) don't just come to you as academic creatures," Orchard said. "They come as social creatures and emotional creatures, and we have to understand all of that, because it helps us to understand what they need, and sometimes why they act the way they do."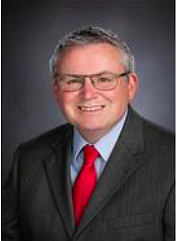 Recent Headlines
---