Frederick W. Kershaw Jr., 84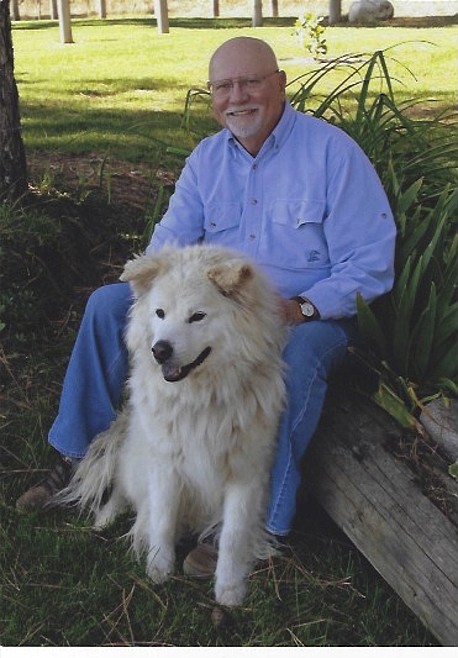 |
December 4, 2021 1:00 AM
Frederick W. Kershaw Jr. 84, went to be with our Lord on Nov. 23, 2021.
Frederick William Kershaw Jr. was born to Frederick W. Kershaw, Sr. and Ruth Krpicak Parent in Jamaica, N.Y., July 13, 1937.
Fred enlisted in the U.S. Air Force fresh out of high School in 1957 serving as an Aircraft Mechanic. He was stationed at Castle AFB, near Merced, Calif., where he met his wife Ramona Ochoa Guerrero, the mother of his four children. After leaving the USAF, he settled in Redondo Beach, Calif., working for Garrett AiResearch. Later he obtained a degree at El Camino College and established a career at Jafra Cosmetics Inc. in Canoga Park, Calif., and then Westlake Village, Calif., relocating the family to Thousand Oaks, Calif., in 1976. In the early 1990s Fred took a position with Harpers Inc. and made his new home in Long Beach, Calif., eventually relocating with the company to Idaho.
Throughout his life, Fred's love of sports led him to coaching with South Redondo Little League where both his son's played baseball. He enjoyed playing softball, tennis, golf, bowling with friends on various leagues, camping, fishing and even skiing. He loved watching college sports, vintage car shows and music.
Fred remained in California, most of his life — temporarily moving to Memphis, Tenn., and Plymouth, Mass. He loved his 14 years in Rathdrum and Coeur d'Alene, Idaho, where he made many friends and retired with fiancé Diane Miller (who preceded him in death). Fred returned to Thousand Oaks, Calif., in 2017 to be closer to his family.
Fred was the oldest of six siblings and is survived by: John J. Kershaw, Barbara Parent Faraguna, Joseph Parent and William E. Kershaw. Fred was preceded in death by his sister, Lynn Carol (Kershaw) Sabia.
Fred is survived by his children: son, Frederick E. Kershaw and wife, Wendy Whiteford; grandchildren Carley Kershaw and Conner Kershaw; daughter, Katherine A. Long and husband Tommy Long; grandchildren Rachel Waughtel and Tyler Waughtel and great-grandson Ryker Waughtel; son, Christopher J. Kershaw and wife Paula Miller; daughter, Cynthia M. Kershaw; and extended family: Shaun and Kim Miller, daughters Sylvia and Natalie; Darren and Jennifer Miller, daughters Jordan, Taylor and Charley; and Dusty Hamrick.
Funeral services will be held in a private ceremony with family.
Recent Headlines
---