ADVERTISING: Advertorial — Embrace that changing palate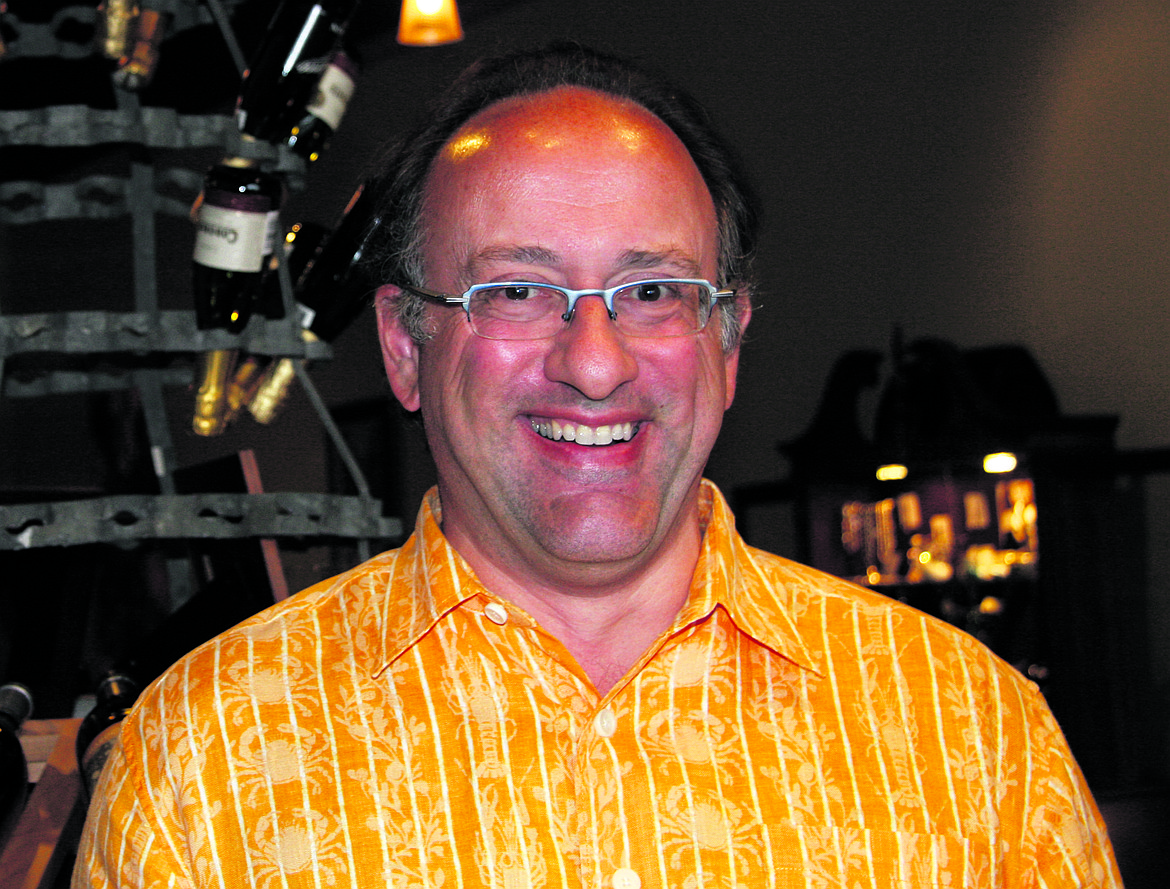 by
GEORGE BALLING/the dinner party
|
December 1, 2021 1:00 AM
We hear it all the time and it usually goes something like this, "I just had a bottle of my old favorite wine, and it just didn't taste the same, or I never thought I was going to like this wine, but I just loved it." However, you sense it though, or however you express it virtually all of us will experience at some point in our wine journey a changing palate. The evolution of our own personal taste in wine may be subtle and happen gradually over time, for others it might be rapid, more of an epiphany than an evolution but most of us will encounter it. Here's my advice, embrace it.
There is a whole big world of wine out there to enjoy, and waiting in that sphere might be our new favorite varietal, producer or grape growing region. We may find that over time we will just return to one of our past favorites to only have it be a favorite again. Mary and I have enjoyed wine for decades, it has been 14 years since we opened the shop, and a couple of years more on top of that we spent working in wineries. The palate changes for us have been many, rarely agreeing with each other and frequently experiencing the back and forth of like, don't like. It is a huge part of the fun of wine.
When we opened the shop, we designed our wine club to embrace the wine journey each of us makes in our own way. We manage that by selecting things for our wine club that encourage you to try and learn about new wines, the wines you wouldn't reflexively buy each time. While we do have members of our wine club who select only white wines, or only red wines, or who have certain varietals they don't like, we always encourage customers to take the club pack as we select it. We are under no delusion that each and every bottle we pick out for our wine club will be everyone's favorite. That's not the way the world works. We do feel though that a big part of our jobs is educating everyone about wine and part of that is encouraging unique choices.
Last week one of our longest-term wine club members emailed to order some additional bottles of a white wine he had at one of our events. While this customer has always taken the club packs we have selected as is, it is fair to say that he and his partner are red wine centric. So, this came as a bit of surprise. He filled us in that they had paired this white with their Thanksgiving dinner and absolutely loved it, a crystal-clear sign of a changing palate to be sure.
For me personally I have been in for some time now a re-embracing of California Chardonnay. Mary is not much of a Chardonnay person at all anymore, a product of maybe too much early in her wine journey, but for me I can't seem to get enough of it. Not sure how long this might go on, but it is a palate change to be sure.
Whether it is the "I only drink Cabernet" person suddenly loving Pinot Noir, or the "I only drink red" consumer suddenly being enthralled with Champagne it happens. The key thing is to go for it. One way to do that is to continue to try new things, not every time you order a glass or open a bottle but every once in a while, force yourself away from a wine or wine style you pick most times.
Another way to do it is to try a different wine producing region. If you struggle to find a Pinot Noir you like from Oregon as I do, try one from the Russian River Valley, Carneros or Burgundy. Like most grapes Pinot Noir takes on a unique profile based on where it is grown.
At the holidays many of us will attend gatherings with friends and family, instead of opening the bottle we bring along try something that is already open at the party. We are not suggesting that a bottle of inexpensive wine from a big box store with an animal on the label will change your wine world, but take the opportunity to try that different bottle from someplace we have never heard of. At the very least you will learn something new about wine, and at best you may decide this is something you want to have more often.
Wine is a journey; we all start somewhere and end somewhere on that journey. The best trips though are the ones with some route changes along the way, embrace your changing palate and see what you find.
• • •
George Balling is co-owner with his wife, Mary Lancaster, of the dinner party, a wine and gift shop in Coeur d'Alene by Costco. The dinner party has won the award for best wine shop in North Idaho twice, including for 2018.
George is also published in several other publications around the country. After working in wineries in California and judging many wine competitions, he moved to Coeur d'Alene with Mary more than 10 years ago to open the shop.
You can also follow us on Facebook at facebook.com/#!/dinnerpartyshop.
Recent Headlines
---