U of I leader in North Idaho moving on after 10 years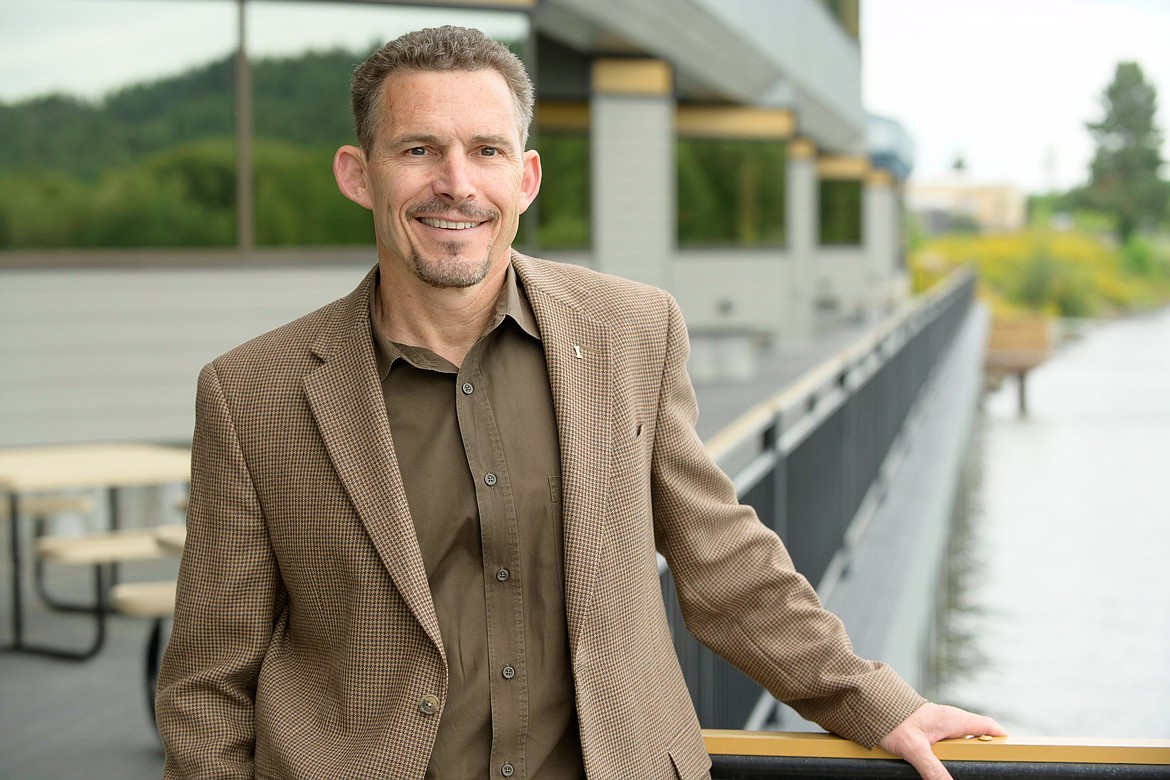 Charles Buck, the chief administrator and spokesperson for the University of Idaho in North Idaho, will be finishing his 10-year career at U of I on Friday as he plans to move to Philadelphia to be closer to family. Courtesy photo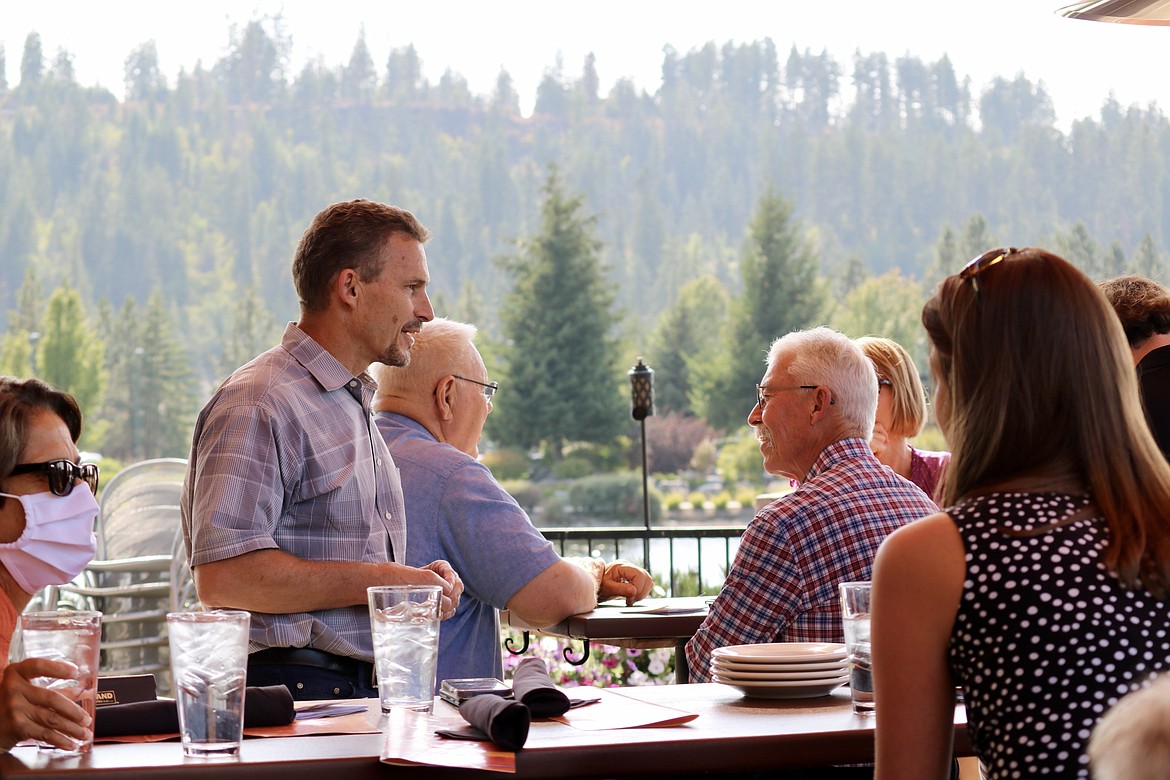 Charles Buck, left standing, talks with U of I Coeur d'Alene colleagues at his going away party at Bardenay Restaurant & Distillery in Riverstone on Wednesday, following a 10-year career with the university. HANNAH NEFF/Press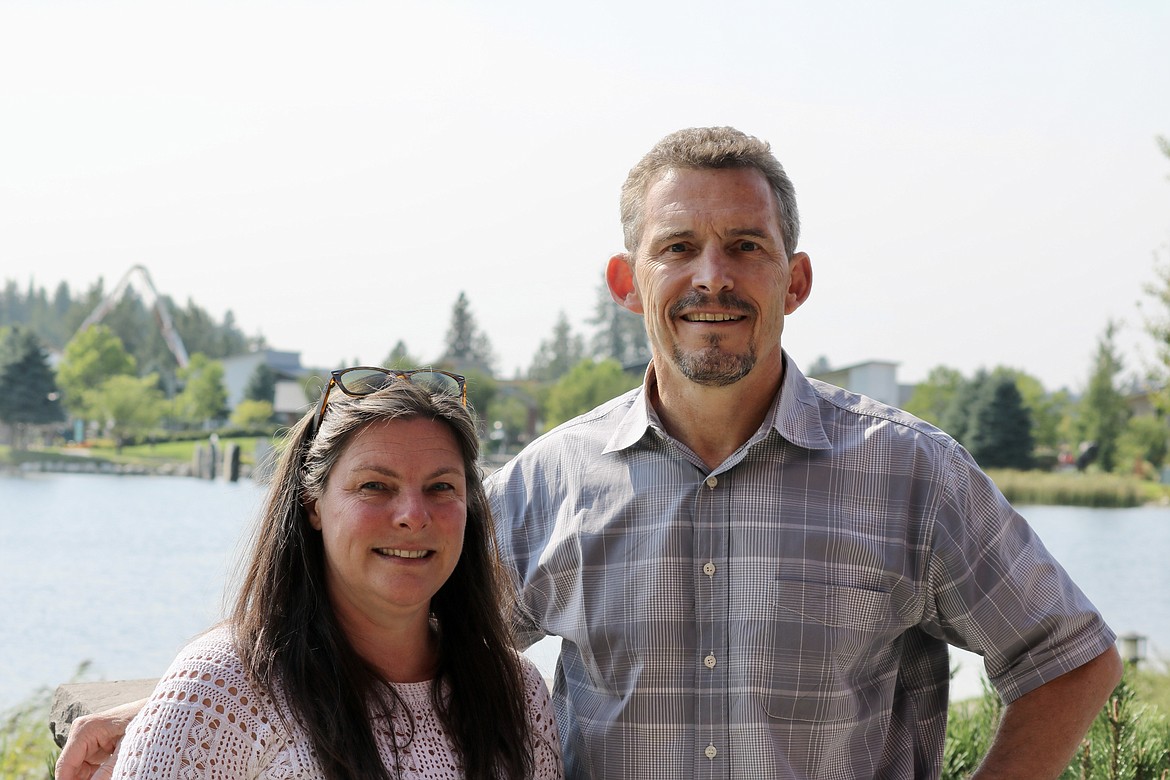 Charles Buck and wife Paige Riley will be moving to Philadelphia after Buck completes his 10-year career at U of I on Friday. HANNAH NEFF/Press
Previous
Next
by
HANNAH NEFF/Staff writer
|
August 27, 2021 1:06 AM
COEUR d'ALENE — After 10 years of service, the chief administrator and spokesperson for the University of Idaho in North Idaho is moving on to new things.
"Ten years here is actually my longest stint in my career, which I think shows that we really enjoyed it here and love the community and lake and all that," said Charles Buck, a native of Southern Idaho. "But it just became time to move on. We've got kids and grandkids on the East Coast, and we want to be closer to them."
Throughout his time at U of I, Buck was responsible for running the programs at U of I in Coeur d'Alene and Sandpoint as well as the U of I Research Park in Post Falls. He played a key role in launching many of the initiatives including the nonprofit CDA 2030, the maker space Gizmo-CDA, the Community Water Resource Center, Inspire Idaho, the computer science degree program in Coeur d'Alene and more.
"Charles has given an incredible amount of time and energy expanding the footprint of higher education in Northern Idaho," said Torrey Lawrence, provost and executive vice president of U of I. "His commitment to the university and to the students of the state of Idaho have driven this meaningful work."
Helena Harned, a student support specialist at U of I in Coeur d'Alene, said Buck was supportive of her as an employee to take time for professional development and developing her interests and skills.
"My experience of Charles has been as a very, very supportive and empowering boss," Harned said. "He's really been interested in the big picture and the end result."
Buck said he took on his leadership role at U of I in 2011 because he saw a great opportunity for the university to become more active in community development projects.
He attributed the success and effective growth of resources of the university to the partnerships and collaborations that were developed in the community.
Buck said one of the highlights of working for the university was the acceptance throughout his career.
"Often there's a lot of territory-defending and that kind of thing, and I really didn't run into that in my time here," he said.
Buck said he and his wife, Paige Riley, plan on moving to Philadelphia after he finishes up his career at U of I today. Buck said he is hoping to return to a career in his training as a molecular neurologist and work in the biopharma industry.
Lawrence said U of I will look for a new CEO who is equally as passionate about students, industry partnerships and the community.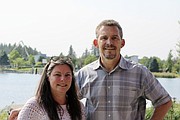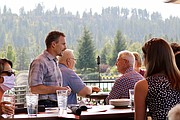 ---