Drowning victim located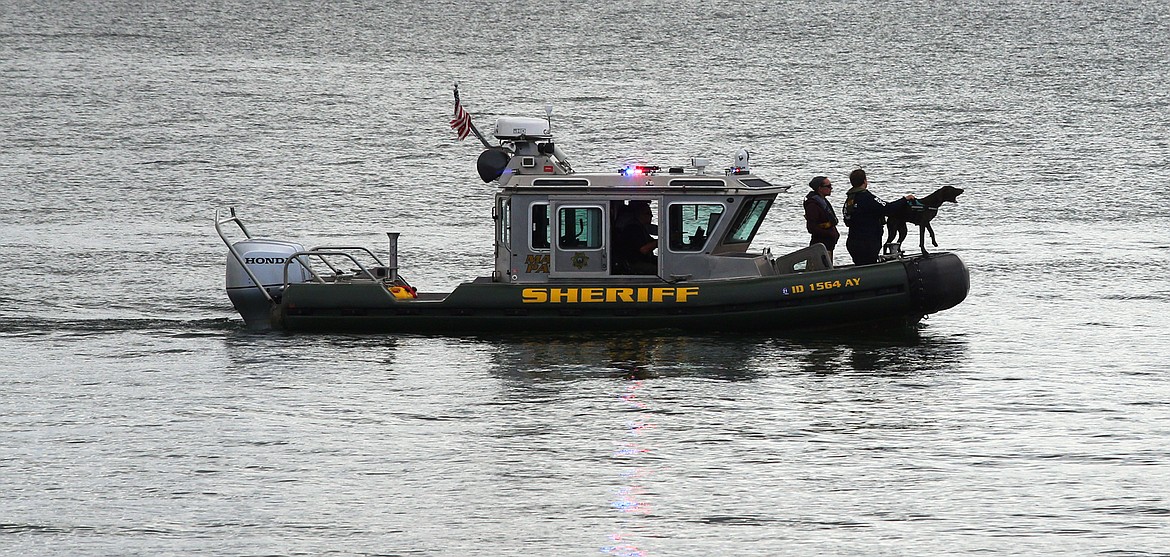 A Kootenai County Sheriff's boat, with a cadaver search dog on the bow, searches for the body of a missing man in Lake Coeur d'Alene on Monday near City Beach.
BILL BULEY/Press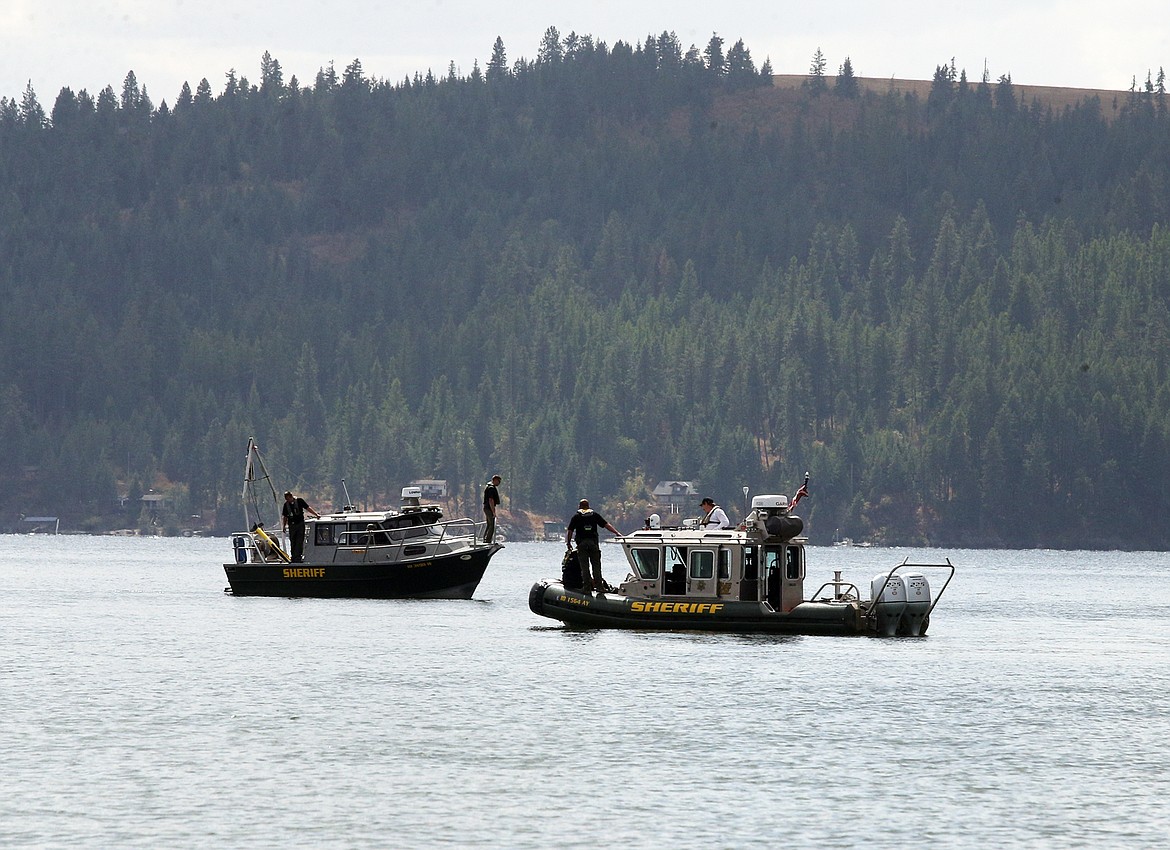 Kootenai County Sheriff's boat cross paths as investigators search for the body of a missing man on Monday just off City Beach.

Kootenai County Sheriff's boats are joined by a diver as they search for the body of a missing man on Monday afternoon just off City Beach.
Previous
Next
by
BILL BULEY
Staff Writer
|
August 24, 2021 1:08 AM
COEUR d'ALENE — The Kootenai County Sheriff's Office on Monday recovered the body of man in Lake Coeur d'Alene.
The victim, a male in his 40s, had been missing since Sunday afternoon. The body was found in 11 feet of water about 200 yards from shore near City Beach, according to a KCSO press release.
Investigators said the man was on a boat and fell into the water. He was not wearing a life jacket.
"As a result of the wind and water conditions, the male was not able to make it back to the boat," the press release said. "The occupants of the boat attempted to throw life jackets to the male, but he was unable to reach any of them."
The investigation also determined that the male had been drinking, the release said.
About 3:15 p.m. Sunday the Kootenai County Dispatch Center received a 911 call from an occupant on a boat off City Beach on Lake Coeur d'Alene advising that someone was missing in the water.
Initially, members from the Kootenai County Dive Rescue Team and the Sonar Team and Marine Patrols, as well as Coeur d'Alene Police Department and Coeur d'Alene Fire and Rescue, responded and began searching for the individual. The search was suspended due to darkness.
Monday morning, the KCSO Sonar Team searched for the missing person.
A cadaver search dog and a civilian helicopter were also used as people watched the search unfold from City Park, the beach and along the Dike Road.
"I hope they find him soon," said one passerby.
While the helicopter swooped high and low, the dog sniffed and barked repeatedly from the bow of the boat as it cruised back and forth, indicating the body might be nearby.
"They're basically following the nose of the dog," said Lt. Ryan Higgins.
KCSO divers recovered the body in water that was much calmer than the previous day, when conditions were rougher with big waves.
Todd and Zetta Stam, local business owners in Kootenai County, assisted with the search by providing a high-altitude view from their helicopter, the release said. They have assisted the sheriff's office with aerial operations in the past.
"This combined partnership between law enforcement and our community is an excellent way to enhance our capabilities without cost to the Kootenai County taxpayers," the release said.
The man has been identified but because he did not live in the area, the next of kin has not been notified and his name was not released.
An investigation continues.

Recent Headlines
---