Murder suspect arrested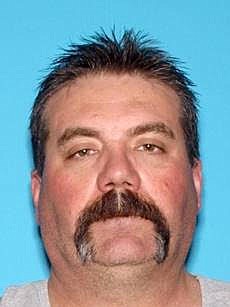 by
KAYE THORNBRUGH
Staff Writer
|
August 19, 2021 10:31 AM
ST. MARIES — Police have arrested a man accused of killing his longtime partner.
John D. Dalton, 55, of Spirit Lake, is charged with first degree murder, a felony.
Spirit Lake police responded around 7 p.m. Monday to the residence of 56-year-old Tina Swor.
Friends and family had requested a welfare check after they didn't hear from Swor for several days.
Police found Swor dead inside her home.
A preliminary investigation conducted by the Kootenai County Sheriff's Office reportedly indicated foul play.
Dalton was in a long-term relationship with Swor. Police sought him as a person of interest in the case.
Law enforcement responded around 6 p.m. Wednesday to a report that Dalton was spotted in St. Maries.
A deputy with the Benewah County Sheriff's Office located and detained Dalton.
Police obtained a warrant to search a nearby hotel, where they reportedly found evidence related to Swor's death.
After conducting interviews, Kootenai County sheriff's deputies obtained a warrant for Dalton's arrest.
He has been booked into jail on a murder charge.
This is a developing story.
Recent Headlines
---