Signed, sealed, delivered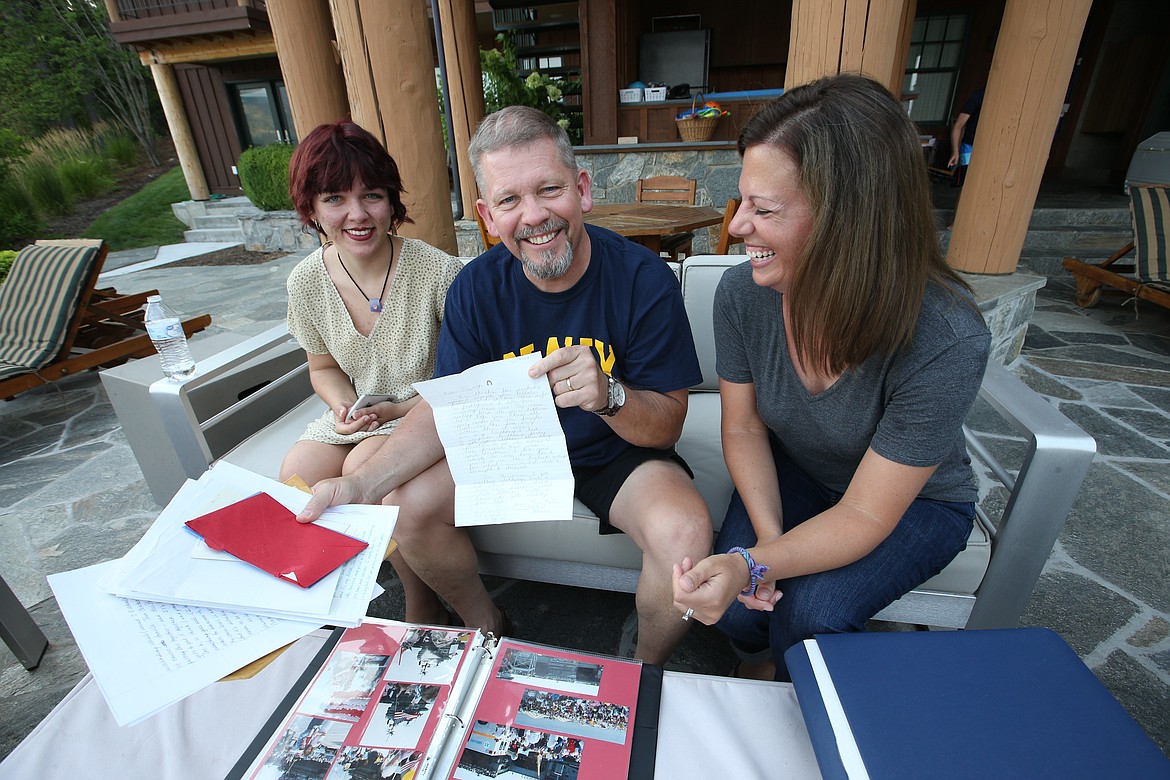 After they became pen pals during the Gulf War, Terry Alling and Abbie Burton have shared a lifelong friendship. Alling named his daughter after Burton. Left to right: Abbie Alling, Terry Alling, Abbie Burton. KAYE THORNBRUGH/Press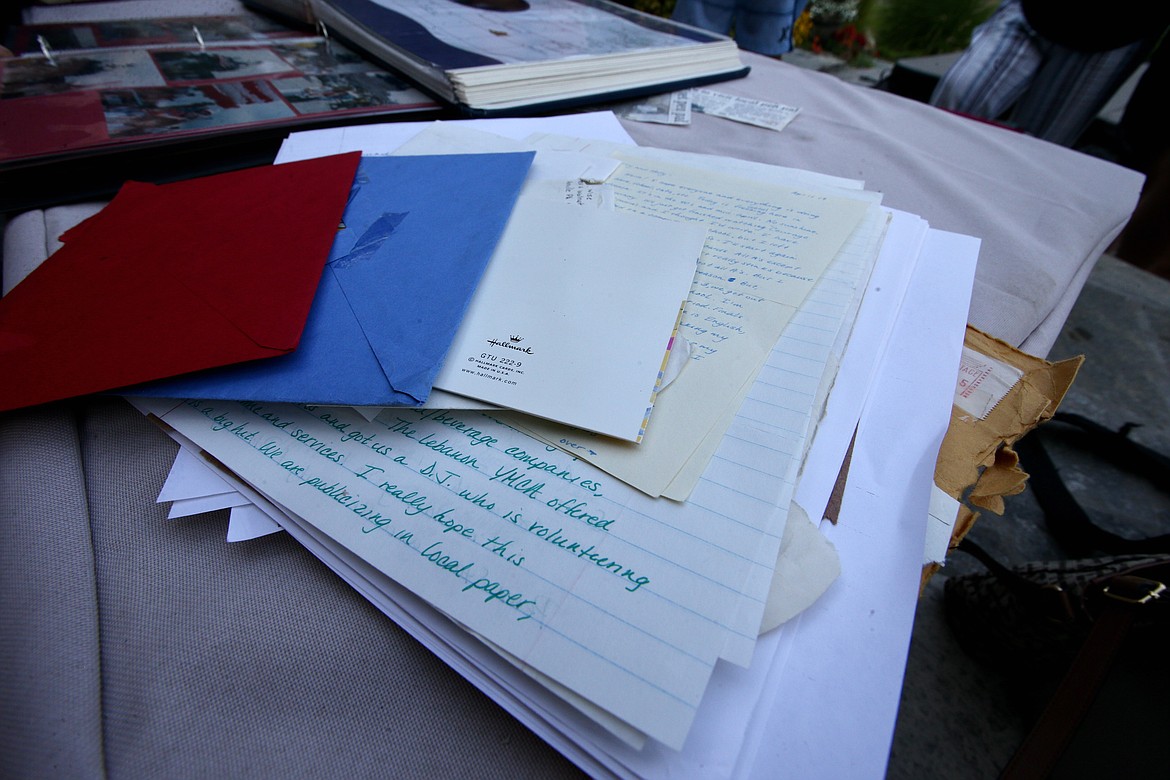 Abbie Burton and Terry Alling have saved more than 30 years of correspondence.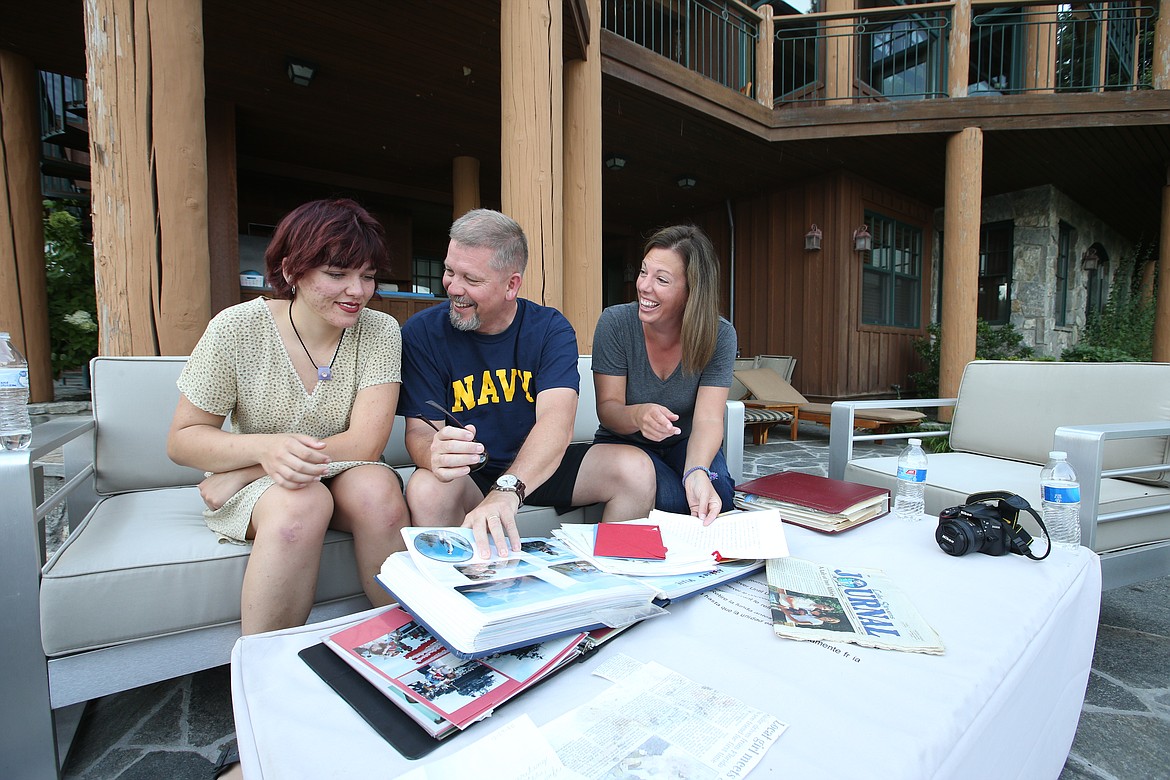 This summer, the Allings and Burtons reunited for the first time in six years.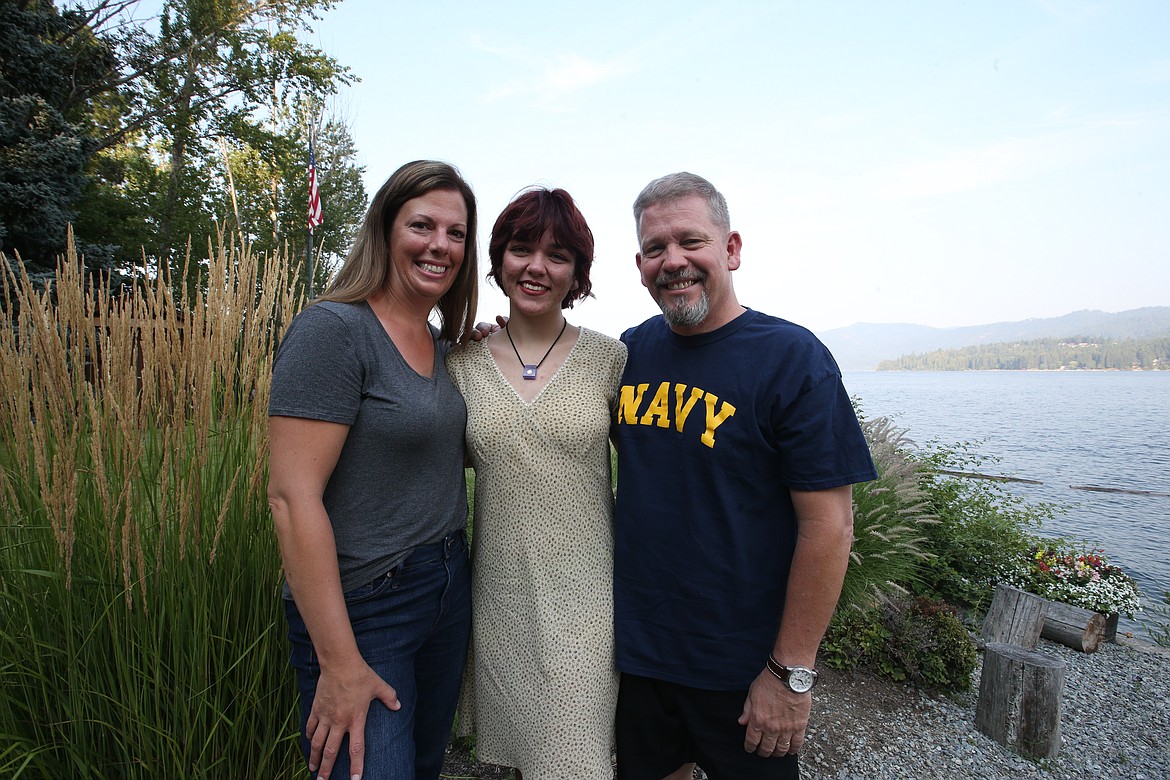 Left to right: Abbie Burton, Abbie Alling, Terry Alling.
Previous
Next
by
KAYE THORNBRUGH
Staff Writer
|
August 2, 2021 1:09 AM
It was October 1990, and Terry Alling was a 23-year-old sailor stationed aboard the USS Saratoga.
A fourth-grade class in Pennsylvania had sent letters to the aircraft carrier, not addressed to anyone in particular. The letters sat in a box in the galley.
Late one night, Alling happened to read one sent by a 10-year-old girl named Abbie whose parents had recently divorced.
"There was just something about it," he said.
He wrote back on a whim, never dreaming it would be the beginning of a lifelong friendship.
More than 30 years later, Abbie Burton remembers rushing to check the mailbox after school each day, always hoping for a letter from her pen pal who was stationed on the other side of the world.
She had no military members in her immediate family, so learning about life in the Navy through Alling's letters was eye-opening.
"There was this sense of peace, knowing there were people willing to do that for a little girl in Pennsylvania like me," she said.
In January 1991, she sent a letter in which she described the surprise birthday party she'd had and the bicycle she got for Christmas. Then she asked after Alling.
"I bet you want to go home," she wrote in neat cursive.
Alling became emotional when he read the letter again, recalling that period in his life. Just weeks earlier, 21 sailors had drowned when a ferry capsized.
At 23 years old, Alling was suddenly faced with the harsh realities of life and death. Friends and family only wanted to hear about Operation Desert Storm. But his 11-year-old pen pal knew nothing of war.
"It was a good thing for somebody like me," he said of Burton's letters. "It was a way to get out of that environment, mentally."
They kept exchanging letters. Burton's parents wrote, too.
The following year, when Alling got out of the Navy, his first stop was Pennsylvania. He arrived the day after Christmas. It was the first of many meetings over the years.
After Alling married his wife, Holly, she also exchanged letters with Burton. The two became especially close.
When Burton was 21 years old, she came home one day to find a three-page letter from the Allings. It contained photos of their newborn daughter.
The baby girl's name was Abbie.
Burton's eyes brimmed with tears as she recalled the moment she learned her pen pal of 10 years had named his daughter after her.
"I never understood the impact that a little girl could have," she said. "I still don't understand. It was so humbling."
She still has the letter.
The two families might as well be one. In 2008, the younger Abbie took part in her namesake's wedding. Burton's children know the Allings as Uncle Terry and Aunt Holly.
The Allings settled in Coeur d'Alene, while the Burtons make their home in Hershey, Pa.
This summer marks the first time in six years that they've been able to meet in person — but technology has kept the families close, despite the physical distance.
"It doesn't feel like we've been apart for that long," the younger Abbie said. She's 20 years old now, studying marketing at Boise State University.
Alling said Burton's letters helped get him through the Gulf War. Her friendship has continued to buoy him throughout his life.
"I have guys I went to war with and we have those connections," he said. "In the end, they're not as good in a lot of ways as the connection I had with her."
Growing up after her parents' divorce, Burton said the Allings offered the stability she needed.
"It was reassuring to know that I always had them," she said. "If I ever needed anything, they would be there in a heartbeat."
She knows time and distance will never change that.
"It's one of those friendships where you pick up right where you left off," she said.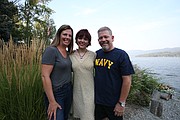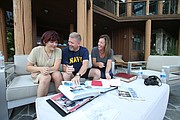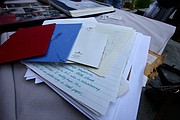 Recent Headlines
---