GOP rejects offer for livestream meetings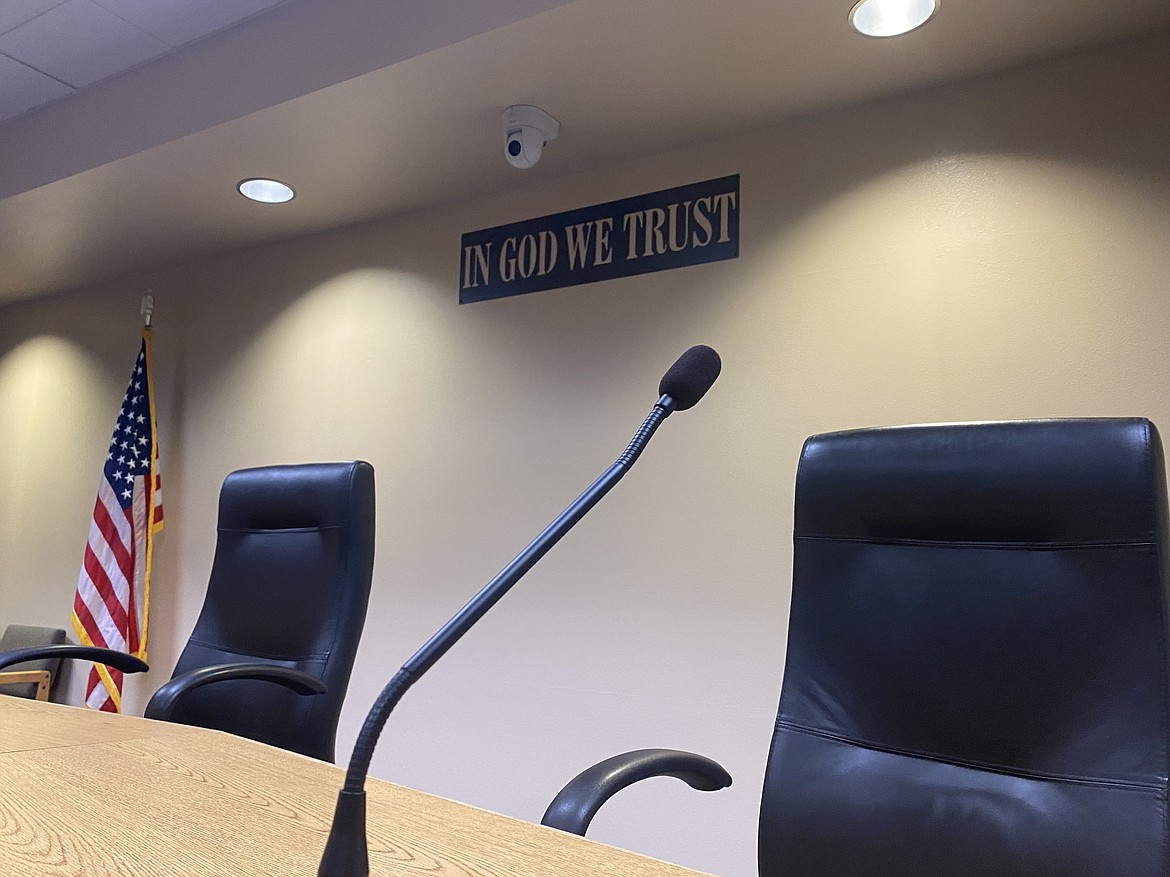 Kootenai County commissioners offered recording services to the two local central committees in May as a means for public involvement. (MADISON HARDY/Press)
by
MADISON HARDY
Staff Writer
|
August 2, 2021 1:08 AM
After discovering that accepting an offer to use county livestream meetings could violate Idaho Code, the Kootenai County Republican Central Committee has declined.
The Board of County Commissioners initially extended the opportunity to both political groups — the KCRCC and Kootenai County Democratic Central Committee — in early May as means for transparency and public involvement.
While the KCRCC had voted to consider the offer, KCRCC Chairman Brent Regan said a deeper investigation found it could lead to a violation of Idaho Code 74-604 (2). Statute I.C. 74-604 (2), the Public Integrity in Elections Act, states:
"(2) Neither a public entity nor any of its employees shall use, nor shall a public official authorize or use, public property or resources to advocate for or against a candidate for a ballot measure." 
The KCRCC regularly uses the Kootenai County Administration Building for its meetings. During these meetings, Regan said, the private organization discusses voting on initiatives and candidates. Despite the presence of a public audience, Regan said the sessions do not advocate or campaign on those items. 
"However, if we allow our meetings to be recorded using county property and we have a candidate here who presents himself, and the video is used by either him or his opposition, there it is, the use of public property or resources to advocate for or against the candidate," Regan said of the statute. 
In an emailed response to the commissioners and copied to The Press, Regan expressed concerns that the county-produced videos could lead to electioneering. If the situation occurred, Regan contended that it could put any involved county employees at legal risk.
"It would be unreasonable of us to knowingly place anyone in foreseeable legal jeopardy," Regan's email said. "Thank you for your kind offer, but we must decline."
Commissioner Chris Fillios said there are no qualms about the decision.
"If they don't want to be televised, then they don't have to be. Let the public decide whether or not that's acceptable and go from there," Fillios said. 
On June 5, Kootenai County Democrats Chairman Evan Koch said the committee had tentatively accepted the offer pending a demonstration of the technology later that month. 
Koch had not responded to Press inquiries for an update. Fillios said the KCDCC has agreed to the offer but he has not heard any other comments on the matter. 
"They didn't have any serious reservations," Fillios said.
---