Robert J. Miles, 57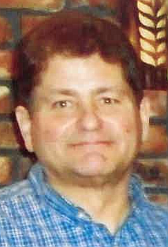 Robert J. Miles passed away on April 14, 2021. He was born on Dec. 29, 1963 in Michigan City, Ind., to Ronald and Amy Miles, joining two brothers. At 5 years of age he moved with his twin brothers, Doug and Dean Miles, and mother, Amy, to Hayden Lake, Idaho, where he spent most of his young life. His later years were spent in Coeur d'Alene.
Over the years he was educated in North Idaho and his working career involved 15 years at Idaho Youth Ranch and five years at Children's Village. He also was a foster parent and helped many young people along their way. Some of these kids had still called and visited Bob over the past years. Bob also loved working with the elderly and made many friends and was praised highly for his love and kindness to the elderly.
His last eight years were with Innercept. He loved his job and enjoyed the young people he came in contact with and the many good people there.
Bob was a lover of good music and loved all kinds of music– from Country, especially Johnny Cash, to collected Rock like the Beatles. He missed very few (if any) rock concerts over the years and even as he got older, he loved his music.
He loved the Miami Dolphins and all football games. He also loved his spoiled, rotten cats and always treated his animals kindly.
Bob leaves behind his parents, Amy and Joe Walter; his father, Ron Miles; and brothers, Doug (Kris), Dean (Judy) and Ron (Cheryl) Miles. He also will be greatly missed by his best friends, Mark Baxter and Craig Taylor, who were lifelong friends and meant a lot to him. He also leaves behind his beloved, dear friend Pat Fiero, whom he admired and thought the world of and his nieces and nephews.
His grandparents, Robert and Irene Miles and James and Mary Hand preceded him in death. He will be missed by Robert, Rebecca, Isaac, Clara and AJ Miles, his precious grand-nieces and nephews and their partners. Also his aunts and uncles, who thought him to be very special. Bob left his impression and touched on a lot of people's lives who were shocked and sad at his passing and will miss his great sense of humor.
There will be a memorial for Bob at a later date. Family will notify family and friends of time and place. English Funeral Chapel was in charge of arrangements.
Rest in peace our precious Son, for you are dearly loved and treasured.
Bob was always there for his parents and family, always a loving, helping hand and a precious gift to his parents. Bob had a way of bringing out all the best in people he knew and loved. We are so grateful for 57 years of his kindness and love.
---