Raymond J. Miller, 87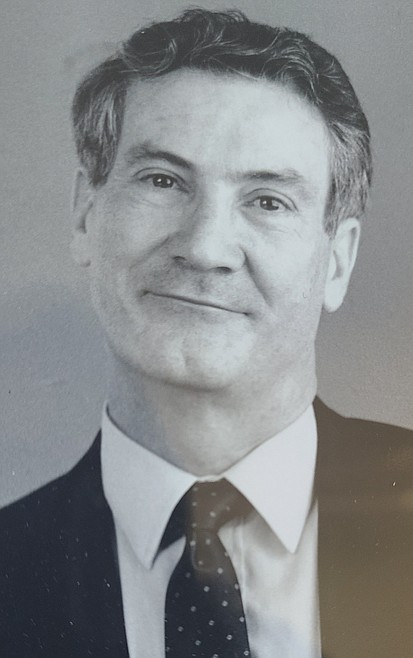 Dr. Raymond J. Miller passed away on March 29, 2021 in Coeur d'Alene, Idaho. He was 87 years old. He was surrounded by his wife, children and extended family, all of whom he cherished so much.
Ray was born on March 19, 1934, in Claresholm, Alberta, Canada, to Jarvis and Wilma Miller. He spent his youth in Alberta and earned his B.S. degree in agriculture at the University of Alberta in 1957. He then moved to the U.S. and earned a M.S. in soil chemistry from Washington State University in 1960, and a Ph.D. in soil physical chemistry from Purdue University in 1962.
Alongside him during this journey was his beloved wife, Frances Davidson, whom he married on April 28, 1956, in Edmonton, Alberta. Their great love story would include raising three children, multiple cross-country moves and traveling the world hand-in-hand.
Ray was a soil chemist, professor and senior administrator who believed in the importance of sharing knowledge. He was a professor at North Carolina State University, and a professor and administrator at the University of Illinois. He then became the Director of Idaho Agricultural Experiment Stations (AES), and the Dean of Agriculture at the University of Idaho.
In the 1980s, he and Fran moved to Maryland where Ray served as the Dean of the University of Maryland College of Agriculture and Life Sciences, Vice President for Agriculture Affairs, President of the Maryland Institute for Agriculture and Natural Resources and Vice Chancellor for Agriculture and Natural Resources for the University of Maryland System. He retired in 2013 as the University's Director of International Programs in Agriculture and Natural Resources (IPAN).

Ray had nearly 25 years of experience working internationally in many countries, including Russia, Bulgaria, Uzbekistan, Kazakhstan, Israel, Costa Rica, China, Guatemala, the Dominican Republic, Brazil, the Philippines, Egypt, Indonesia, Tanzania, Ethiopia, Mali, Bangladesh, India and Ukraine. He was a consultant to the U.S. Agency for International Development, World Bank, U.S. Department of Education, the MOROZOV project in Russia, and INTERROS, a private Russian company. He was elected as a fellow in the American Association for the Advancement of Science, the Agronomy Society of America, the Soil Science Society of America, and was awarded an honorary degree from the Moscow State Agro-Engineering University.
Ray loved family, hockey, speed skating, fishing, traveling, ballroom dancing with Fran, playing cribbage, catching up with his Canadian family members and maintaining friendships around the world. He was a member of the Cabbages and Kings men's group and looked forward to their weekly meetings. He was a parishioner at the Community United Methodist Church, where he enjoyed wonderful fellowship.
"Big Ray," as he was affectionately known to his great-grandchildren, was an intelligent, kind-hearted and compassionate gentleman who was always interested in the lives of others. He will be missed dearly by his wife of 65 years, Frances; his brother, Kirk; his three children: Cheri Hatley (Craig), Jeff and Jay (Catherine); five grandchildren; and five great-grandchildren. He was preceded in death by his parents and his sister, Donna Dlugos.

The family would like to thank the staff at Schneidmiller Hospice House for their wonderful care of Ray and the family. A celebration of Ray's life is planned for August when COVID restrictions are eased.

Yates Funeral Home is entrusted with final arrangements. Please visit Ray's online memorial and sign his guest book at www.yatesfuneralhomes.com.
---