Feeling floral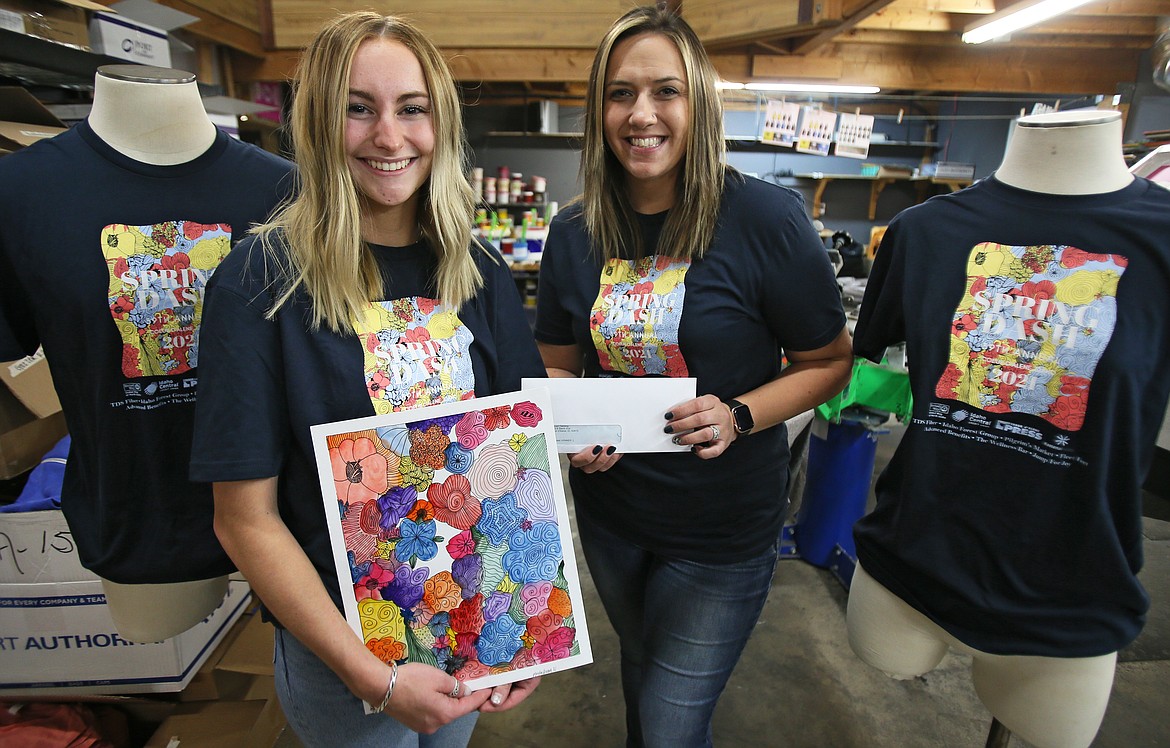 The 2021 Spring Dash T-Shirt Design Contest winner is Coeur d'Alene High School senior Maysen Deming, left. Her design will be printed on more than 500 Spring Dash shirts. She's seen here at StandOut Promotion in Hayden with United Way of North Idaho's Brittany Teverbaugh, who presented her with a $150 prize check.
DEVIN WEEKS/Press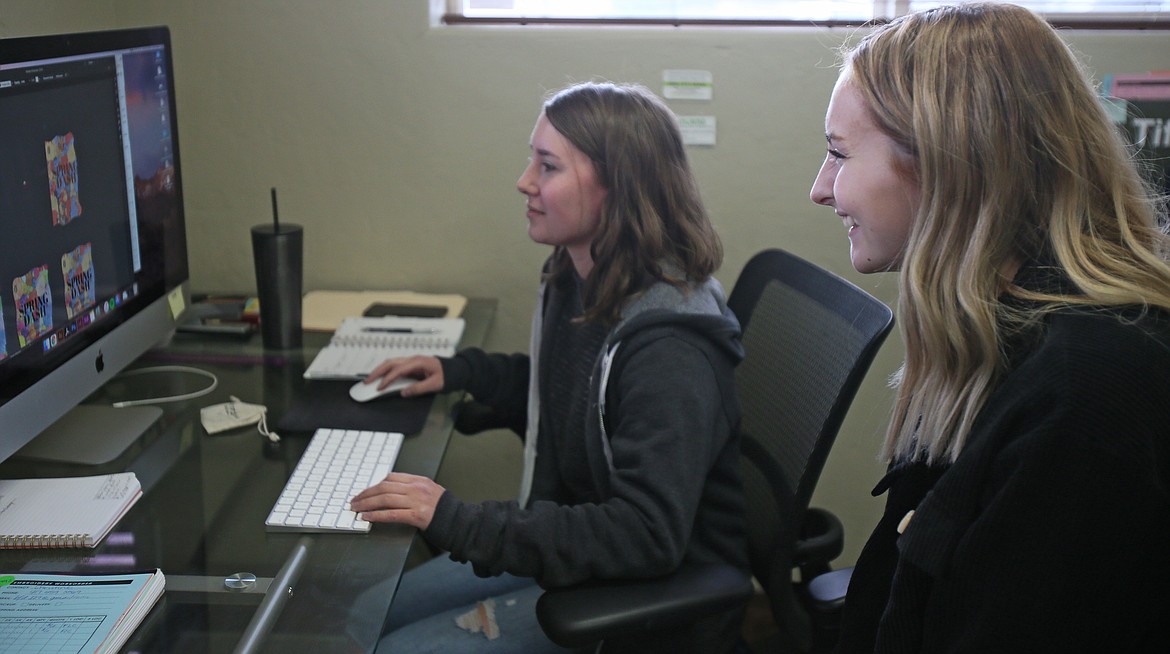 Graphic designer Tatum Hartley, left, shows Spring Dash T-Shirt Design Contest winner Maysen Deming a few steps in the process of putting her design on T-shirts during a visit to StandOut Promotion in Hayden on Monday.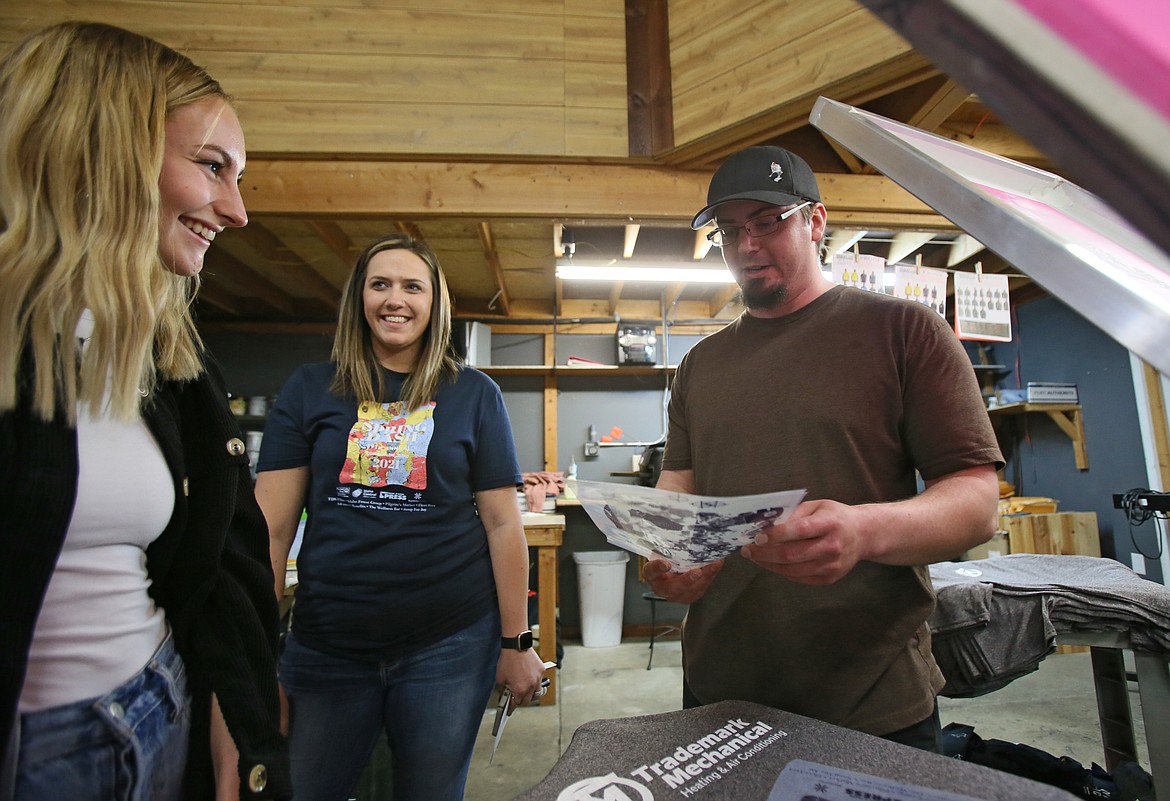 StandOut Promotion screenprinter Dillon Dionne, right, shows Maysen Deming some of the steps to turning her design into a T-shirt during a visit to the shop Monday. Also pictured: United Way of North Idaho resource development manager Brittany Teverbaugh.
Previous
Next
by
DEVIN WEEKS
Staff Writer
|
April 27, 2021 1:00 AM
An awesome Spring Dash T-shirt starts with an awesome T-shirt design created by — you guessed it — an awesome artist.
"I was just feeling very floral," Coeur d'Alene High School senior Maysen Deming said Monday.
Maysen is the winner of the United Way of North Idaho's 2021 Spring Dash T-Shirt Design Contest. Her colorful and swirling design will be printed on more than 500 T-shirts and distributed to everyone who participates in this year's event.
Maysen said she came up with the design when her art teacher, Hanna Kuhns, gave her some work to do while other students were finishing up.
"She's like, 'Here, do some fun shapes with some watercolor and go over it with a gel pen,'" Maysen said. "I just went with the flow. I put in some earbuds and went with it."
She laughed when she described being pulled out of class two weeks ago.
"I thought I was in trouble," she said. "They told me, 'You won the Spring Dash art contest, congratulations.' I was like, 'Wow!' I never really thought that I would win."
This was Maysen's first time submitting her work for the contest. Her dad, graphic designer Jeremy Deming, said he didn't even realize she'd entered until she told him she'd won.
"Maysen's really creative, so I figured something was going to come about, because that's what I've done my whole life and she's seen it as a little girl," he said. "I've always encouraged her to draw and paint and have fun with it."
Maysen won a $150 prize and was treated to a tour of StandOut Promotion, the Hayden company screenprinting the shirts.
"That really was a stunning design," shop hand Kait Martinez said to Maysen. "That was beautiful."
Jen Alexander, who co-owns StandOut Promotion with husband Mike, said they loved teaming up with United Way on this project.
"I think it's so cool we are taking these young artists that are getting their start and drawing something, and that they've allowed us to help come behind and help take that vision and actually put it on an item you watch people walk and run around the street with," she said. "It's the coolest thing for us to be able to do that with products and businesses; to have a kid have that same kind of feeling I'm sure is awesome, and it hopefully gives them encouragement and motivation."
UWNI resource development manager Brittany Teverbaugh said Maysen's design is "colorful and fun."
"Maysen gave us such a vibrant, colorful option," Teverbaugh said. "Coming out of such a difficult year, it just felt like a bright spot."
Registration for this year's virtual Spring Dash is open through Friday — $25 for adults, $20 for youth and $8 for Tot Trot participants 10 and younger. Proceeds will support the local ALICE (Asset Limited, Income Constrained, Employed) population. ALICE represents those who are working but living paycheck to paycheck because of child care costs, transportation challenges, high cost of living and more.
Spring Dash participants can run, walk or hike five miles at locations of their choosing. Submit race times by Friday to be included in the posted results.
Info: www.uwnorthidaho.org/spring-dash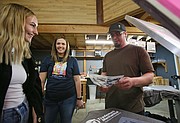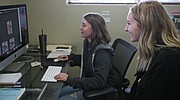 ---