Blue Shell 'game bar' to open in Cd'A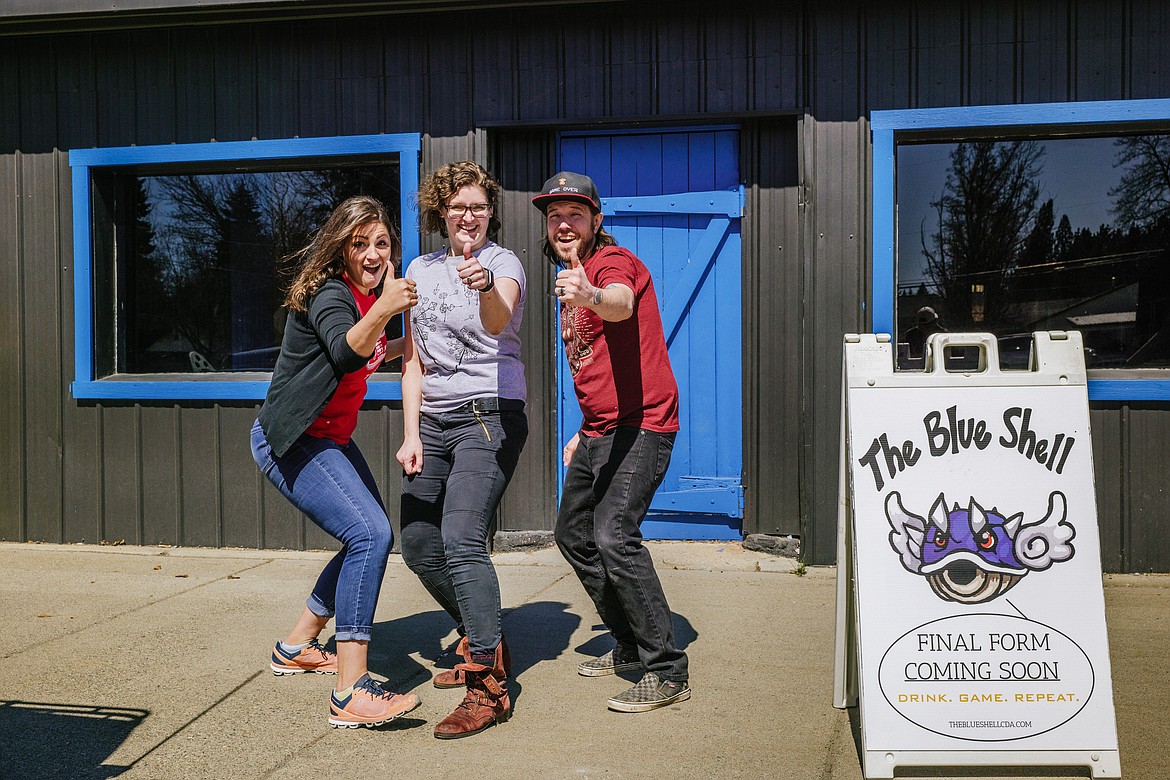 Courtesy photo Blue Shell owners Katy Kellum, Nicole Schafer and Patric Schafer pose in front of their new 'game bar' which opens May 7 at 1903 E. Sherman Ave.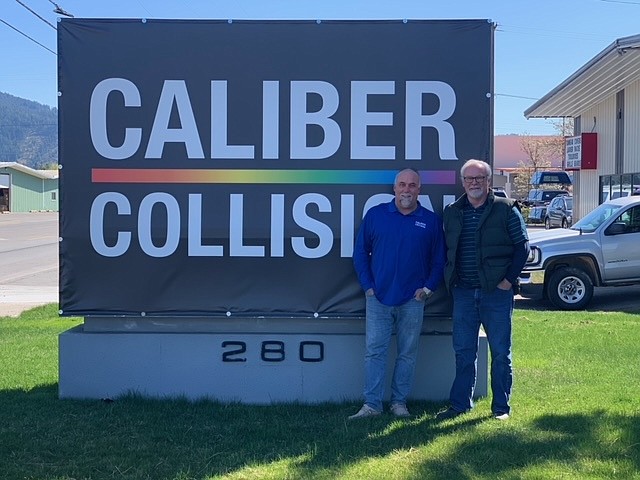 Courtesy photo Phillip Grohs (general manager) and Gary Spahn (estimator) pose outside Caliber Collision, which has opened in the former Jerry's Body Shop location at 280 W. Kathleen Ave.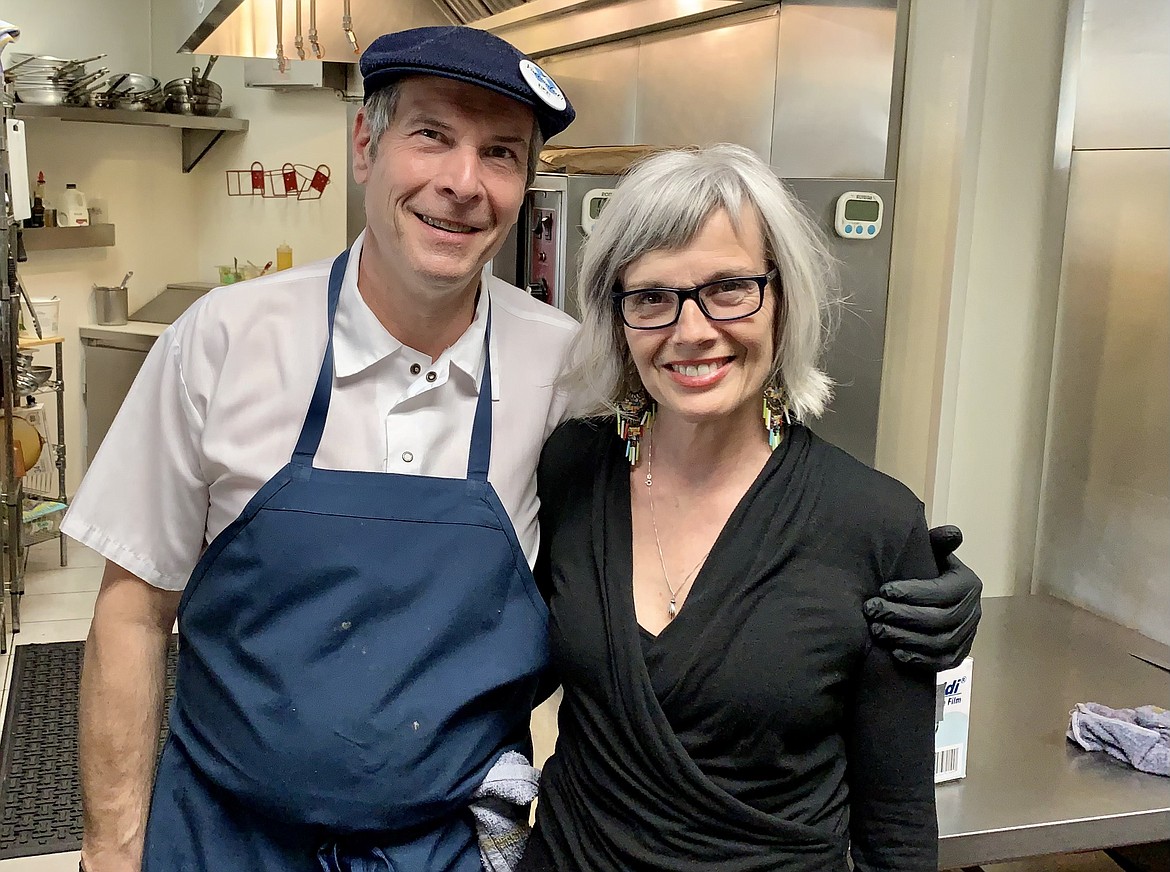 Owners Laurent and Patricia Zirotti will close the French-theme restaurant Fleur de Sel in Post Falls on May 19.
Previous
Next
by
NILS ROSDAHL/Special to The Press
|
April 25, 2021 1:20 AM
With the owners calling it "Coeur d'Alene's first game bar," The Blue Shell will open Friday, May 7, at 1903 E. Sherman Ave.
The front room features old-school stand-up arcades and pinball machines, games built into the bartop system and a console area for tournaments. The back room has a taverny feel with a large board game library and "bring your own" games.
Beverages include beer (16 taps), wine and a full espresso machine with food items.
Hours are 2 to 11 p.m. Monday through Thursday, 2 p.m. to 2 a.m. Fridays, noon to 2 a.m. Saturdays and noon to 11 p.m. Sundays. Owners are Nicole and Patric Schafer and Kelly Kellum.
Phone 208-930-1008. Check www.theblueshellcda.com.
Fleur de Sel
closes May 19
After 13 years on the hillside east of Post Falls (4365 E. Inverness Dr.), owners Laurent and Patricia Zirotti will close the French-theme restaurant Fleur de Sel on May 19.
With reservations recommended and inside and outside seating, the restaurant opens 5 p.m. Tuesday through Saturday. Phone 208-777-7600. Check www.fleur-de-sel.weebly.com. Embers By the Lake evidently is moving into the location.
Caliber Collision
opens on Kathleen
Offering professional auto body and paint services, Caliber Collision has opened in the former Jerry's Body Shop location at 280 W. Kathleen Ave.
With lifetime warranty and fast-track car rental, the company has more than 1,300 locations. Hours here are 7:30 a.m. to 5:30 p.m. weekdays with Phillip Grohs as general manager and Gary Spahn as estimator.
Phone 208-765-3315. Check www.calibercollision.com.
Weight Watchers moves
to Lake City Center
Weight Watchers has moved from 81 W. Prairie Shopping Center to the library room at Lake City Center, 1916 Lakewood Dr.
The No. 1 doctor-recommended weight-loss program in 2020, it opens 8:15 a.m. Wednesdays (workshops at 8:45 and 10 a.m.), 9:30 Fridays (workshop at 10 a.m.) and 7 a.m. Saturdays (workshops at 7:30, 9 and 10).
Phone 1-800-651-6000. Check www.WW.com.

Now the Tidbits
The Two Lakes Motel is near completion at 320 E. Coeur d'Alene Lake Drive.
Lounge Fly closed in River City Center ((Highway 41 and Mullan Ave.) and is looking for a new location.
Junior's BBQ closed Saturday after five years in Prairie Shopping Center. It may have a food truck in the Skate Plaza parking lot.
White Brick Interiors moved from Riverstone to Suite A at 311 Coeur d'Alene Ave. (the former Modern Glass building) with its anniversary party 11:30 to 3:30 Saturday (May 1) with prizes and goodies.
*Stormin' Norman's Shipfaced Saloon will be at 314 N. Fourth.
Something major will be at Prairie and Highway 41.
Evidently a four-story building is planned for across from Red Robin in Riverstone with underground parking, the first floor commercial and the upper floors condos.
A "Coming Soon" sign for Consign Furniture & Jewelry is in the southeast corner of Lancaster Road and Warren Street.
Watch for something coming into the ShopKo building.
Watch for something in the Pier 1 Imports building.
The Cranberry Road Winery (and restaurant) will be in the corner building on Old Mill Loop (beside Sushi 1) in Riverstone.
A new commercial and residential building will be built at Government Way and Davidson Ave.
Terraza Waterfront Cafe will be at 1950 Bellerive Lane in Riverstone.
North Idaho Physical Therapy will have a new location on Schneidmiller Ave. in Post Falls.
Killer Burger will put its first Idaho location near the intersection of Prairie and Highway 95.
Watch for major changes with the Burger Bunker and Bunker Bar off Spokane Street in Post Falls.
A new building for Linden Coffee Co. is under construction at 1502 N. Third.
A new gas station-convenience store will be in the northeast corner of Atlas at Seltice.
Truck manufacturing company Kenworth plans a large building for 4374 W. Expo Parkway west of Post Falls.
A large storage complex and new corporate office for Steel Structures of America will be built off Highway 41.
The Den will be a new tavern at 761 N. Idaho St. in Post Falls.
My Nails & Spa will be off Canfield Ave.
The CdA Corner Store is adding a kitchen and tables downtown.
A Union Gospel Mission thrift store is under construction at 7761 N. Government Way.
Squatch Mountain will be a gift store at 211 E. Sherman.
Takara Restaurant will open on Lakeside downtown.
Emerge will be at 119 N. Second St.
The building at 1015 Ironwood will house Element Dental and administrative offices for Northwest Dental Benefits.
Schmidty's Burgers will be at 1524 E. Sherman.
A 120-room boutique hotel will be where the Outback Steakhouse was off Northwest Boulevard and I-90.
Coeur d'Alene Nissan will have a major addition to its building off Highway 95.
Metro Car Wash will be near Wendy's in Post Falls.
The Hayden Dairy Queen will be at 513 W. Hayden Ave.
108 North is under construction connected to the Moose Lounge downtown.
A new motel is under construction on CdA Lake Drive between Mullan Ave. and Michael D's Eatery.
Safe Splash is under construction on Kathleen Avenue.
A real headline: "Federal agents raid gun shop, find weapons."
Contact Nils Rosdahl at nrosdahl@cdapress.com.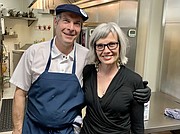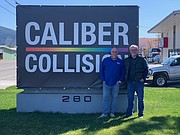 ---