Under pressure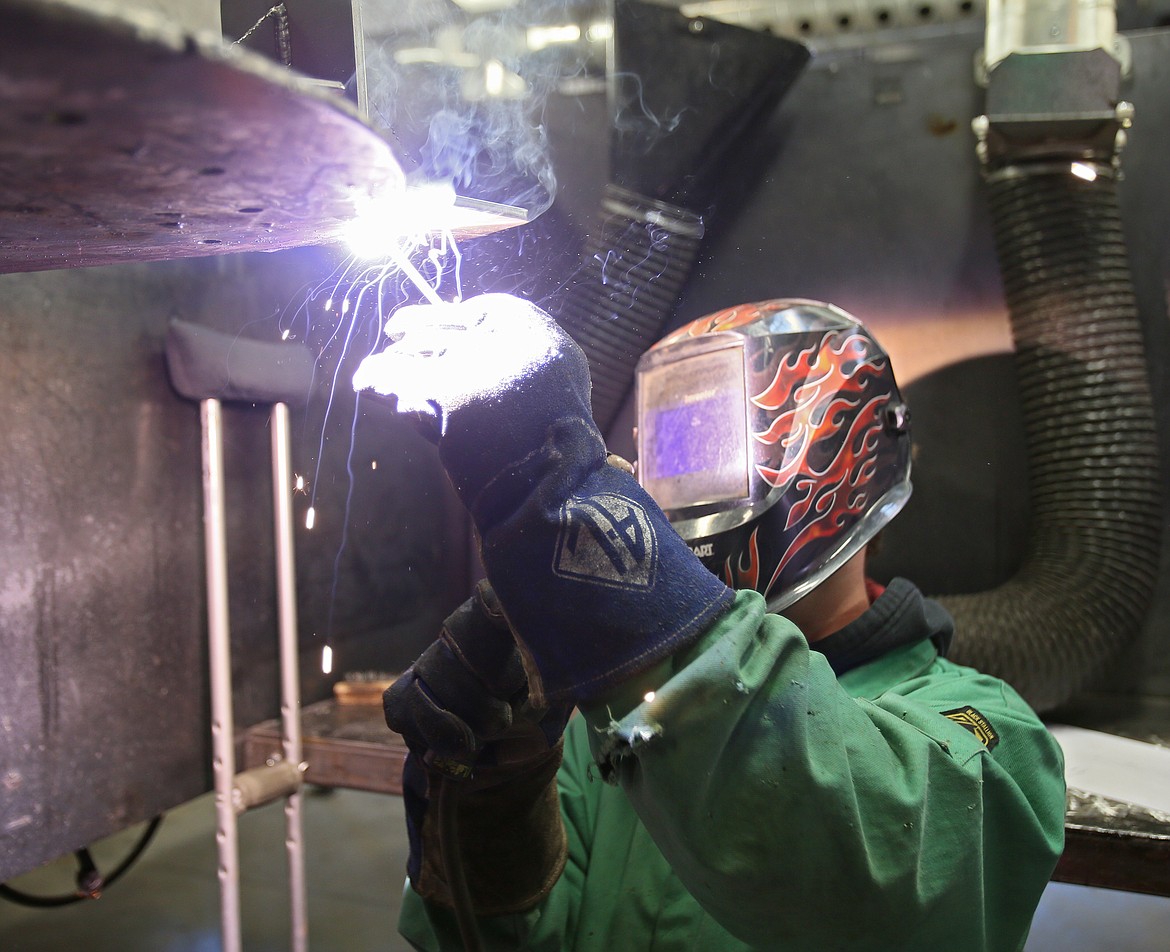 Lakeland High School sophomore Michael Laird puts on the finishing touches Friday morning during a welding competition at KTEC. Michael placed fourth overall out of 30 participants.
DEVIN WEEKS/Press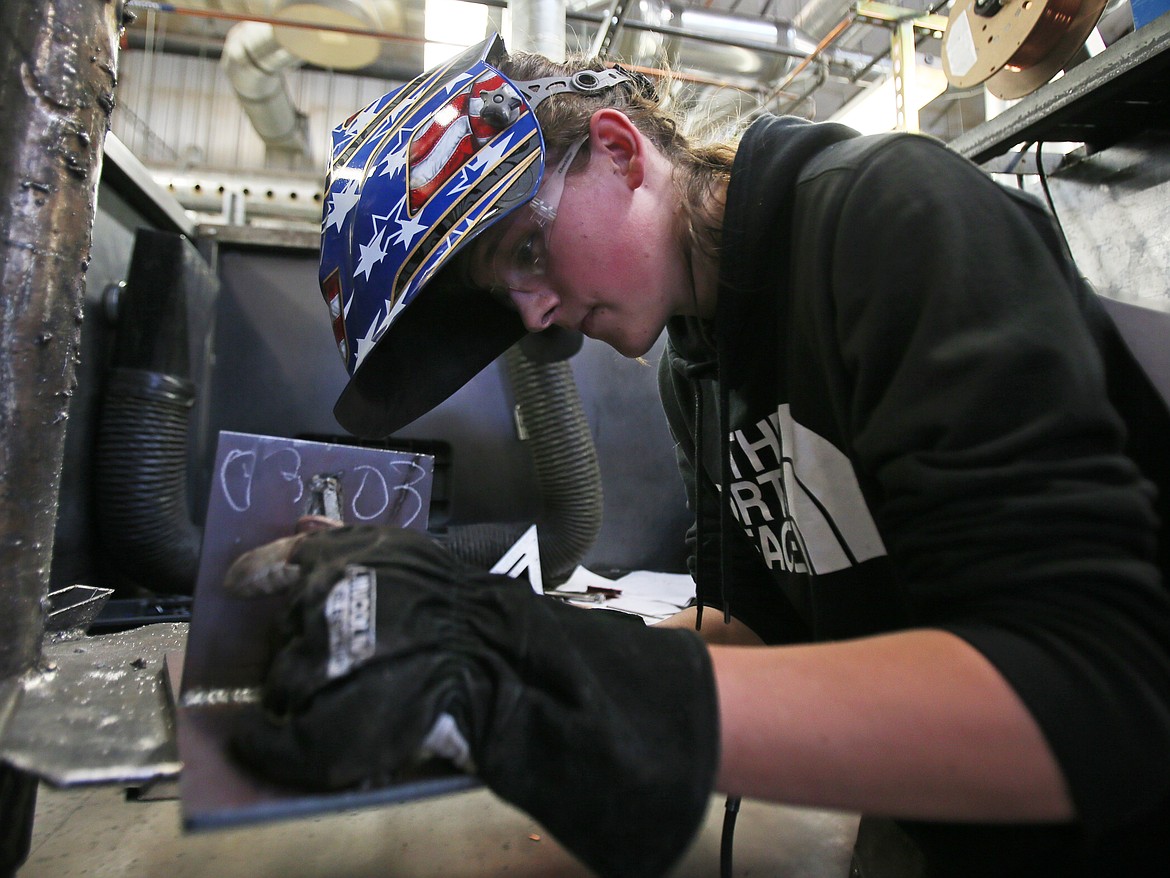 Braden Prior, a Lake City High School senior, chips slag off a weld Friday morning during a welding competition at KTEC in Rathdrum.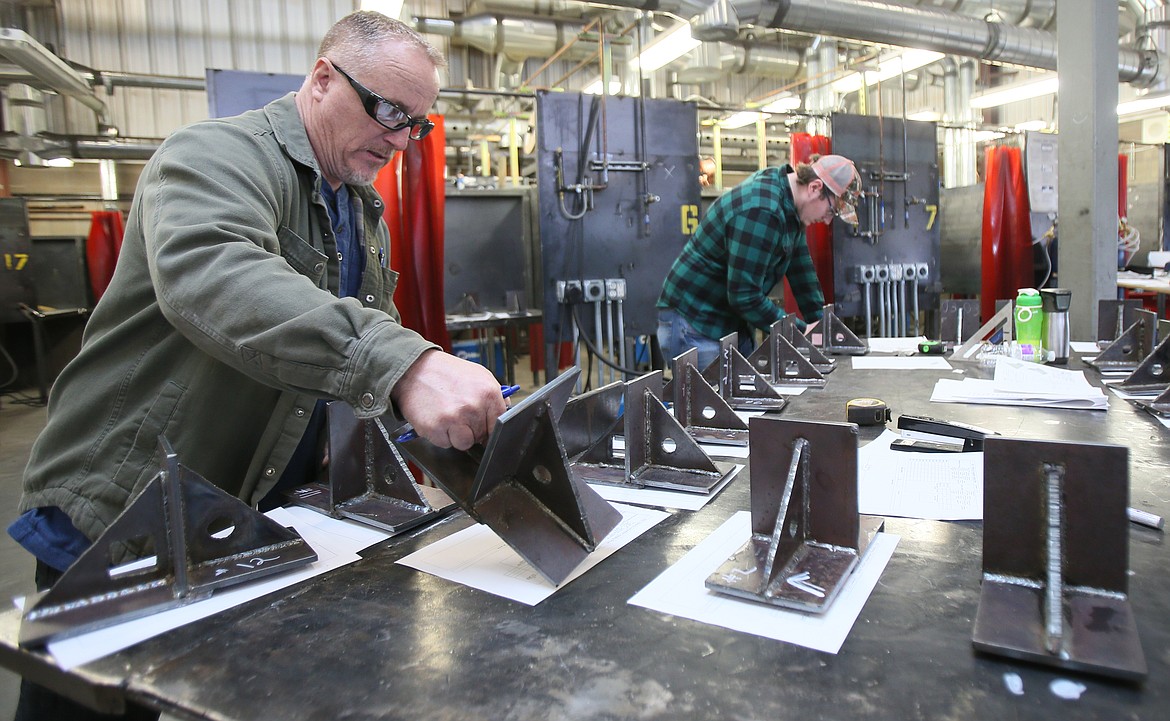 North Idaho College welding instructor Tim Straw inspects and critiques the finished products Friday during a welding competition at KTEC.
Previous
Next
by
DEVIN WEEKS
Staff Writer
|
April 11, 2021 1:30 AM
RATHDRUM — In just 45 minutes, 30 area high school students proved their welding mettle as they welded metal at the Kootenai Technical Education Campus.
It was KTEC's first time putting on its own welding competition, as the annual SkillsUSA competition was held virtually this year.
For the students who participated, the contest only further ignited their spark for learning the trade.
"The main reason I wanted to participate was for a resume, to get my name out there after high school, to show them I'm good at it," Coeur d'Alene High School junior Isaiah Hudlet said.
He said he enjoys that welding isn't something just anybody can do. He grinned as he discussed his work in the contest, which was his first welding competition.
"I was just a little too nervous," Isaiah said. "I definitely could have welded better, but it wasn't terrible."
The students were expected to use arc and stick welding to follow specific blueprints with symbols and measurements.
Post Falls High School senior Scott Gann said he also had to work through some nerves. This is his second year learning the trade. He plans to be an underwater welder or an EMT when he graduates.
To weld, he said, is a gratifying feeling.
"You can't really see when you're in your hood," Scott said. "Then you take it off and you see, and it's pretty satisfying."
Welding instructor Katie Johnston said the participants learn how to be more organized in their work when they're timed.
"The most important thing they take away from this is working under pressure and, 'Dang, next year I'm going to work harder so I can place higher,'" she said.
Top prizes were a welder, $100 to A-L Compressed Gases Inc. and welding gloves.
Here are the winners:
First place: Travis Doty, KTEC
Second place: Dylan Dugger, Lakeland
Third place: Clay Lawrie, Lakeland
4th - Michael laird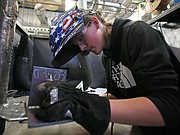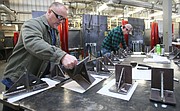 ---