Saturday night and on patrol with CDA Blue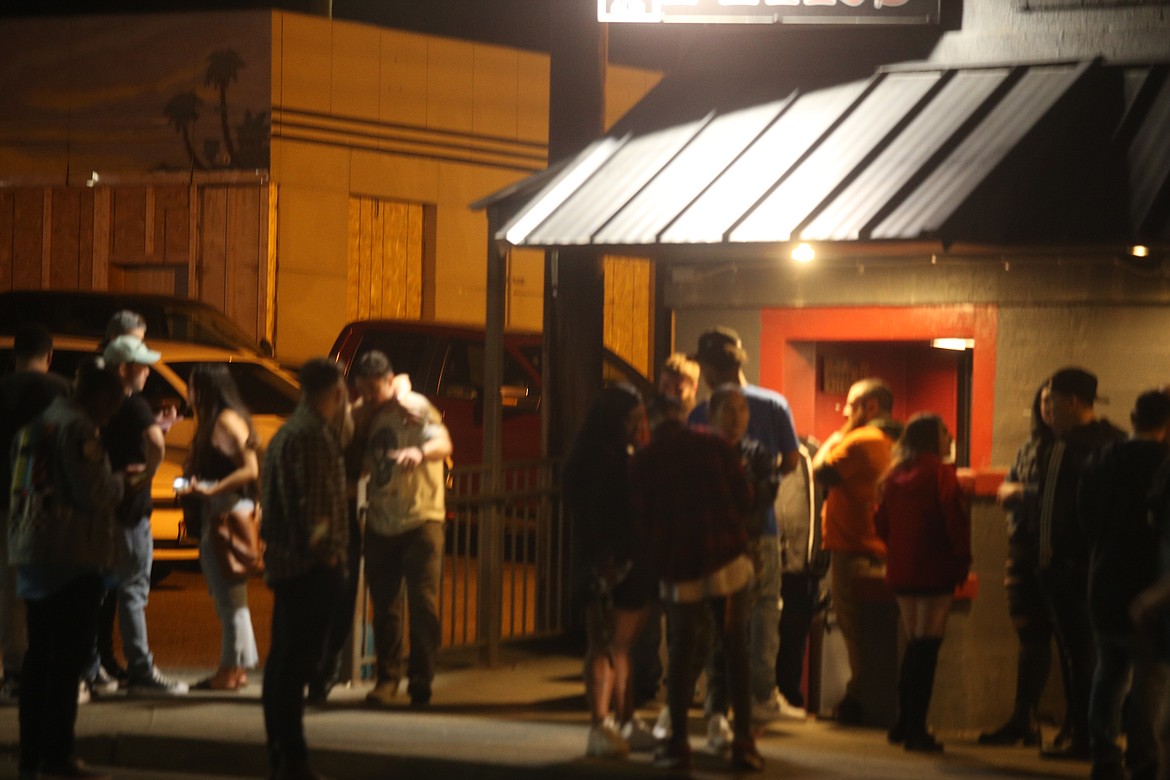 The 2 a.m. crowd outside Mik's on 4th Street in Coeur d'Alene last Sunday. Mik's has been one of four bars highlighted by Police Chief Lee White as a hot spot for escalated activity, but the early Sunday atmosphere at Mik's — as well as the Moose, the Beacon and the Iron Horse — was peaceful and celebratory. (CRAIG NORTHRUP/Press)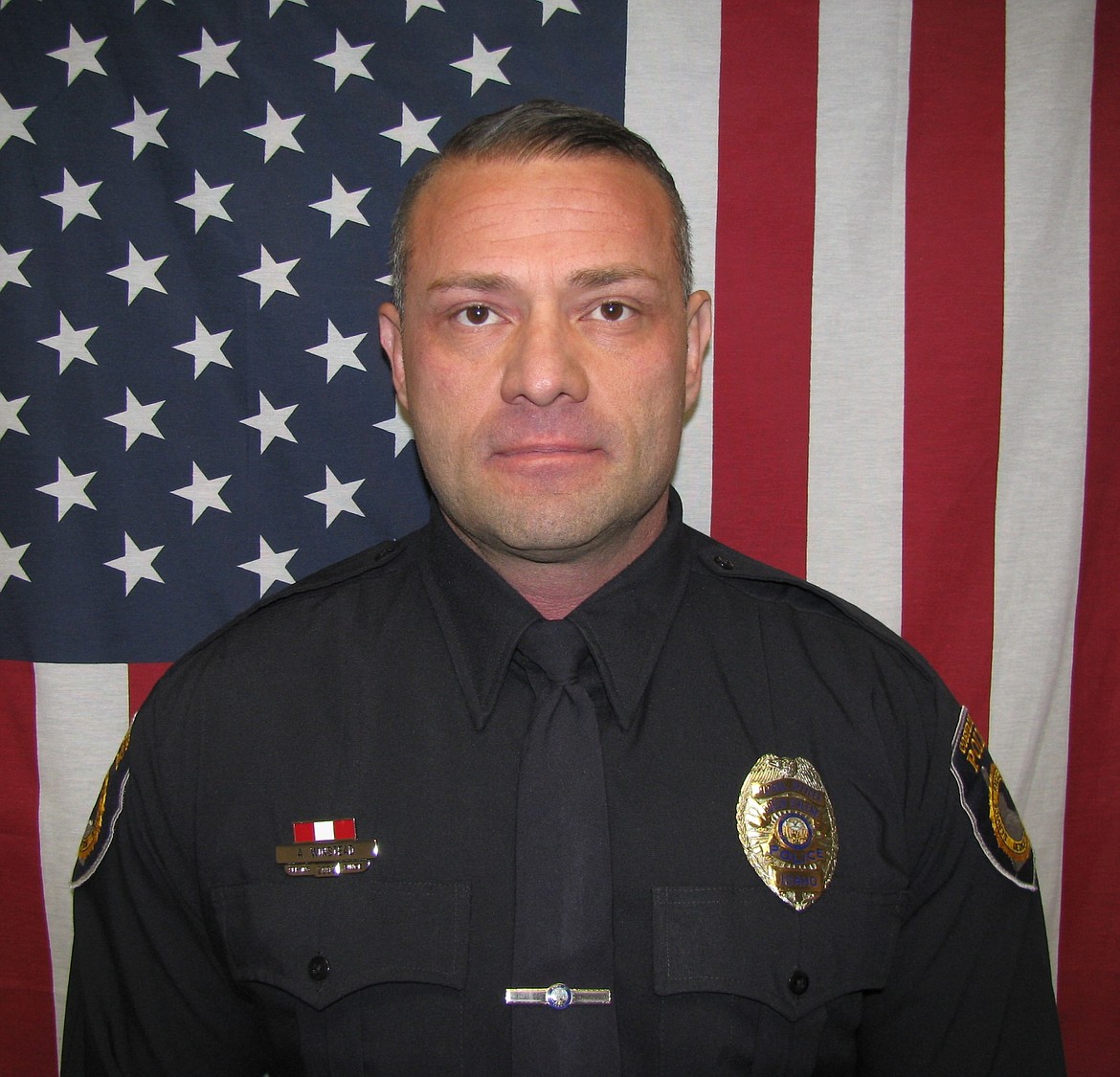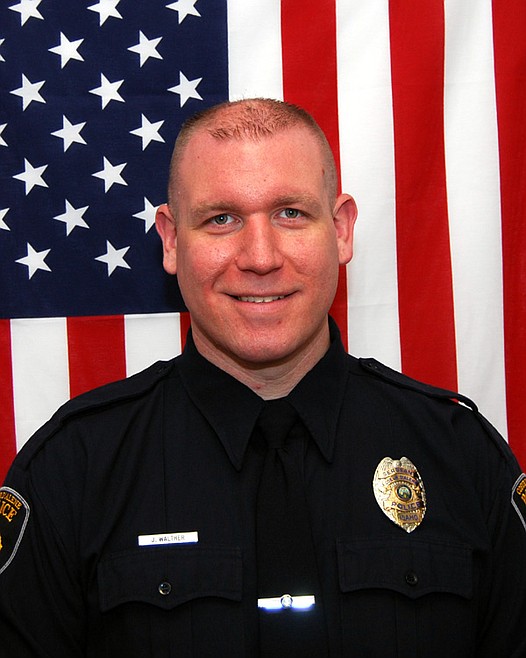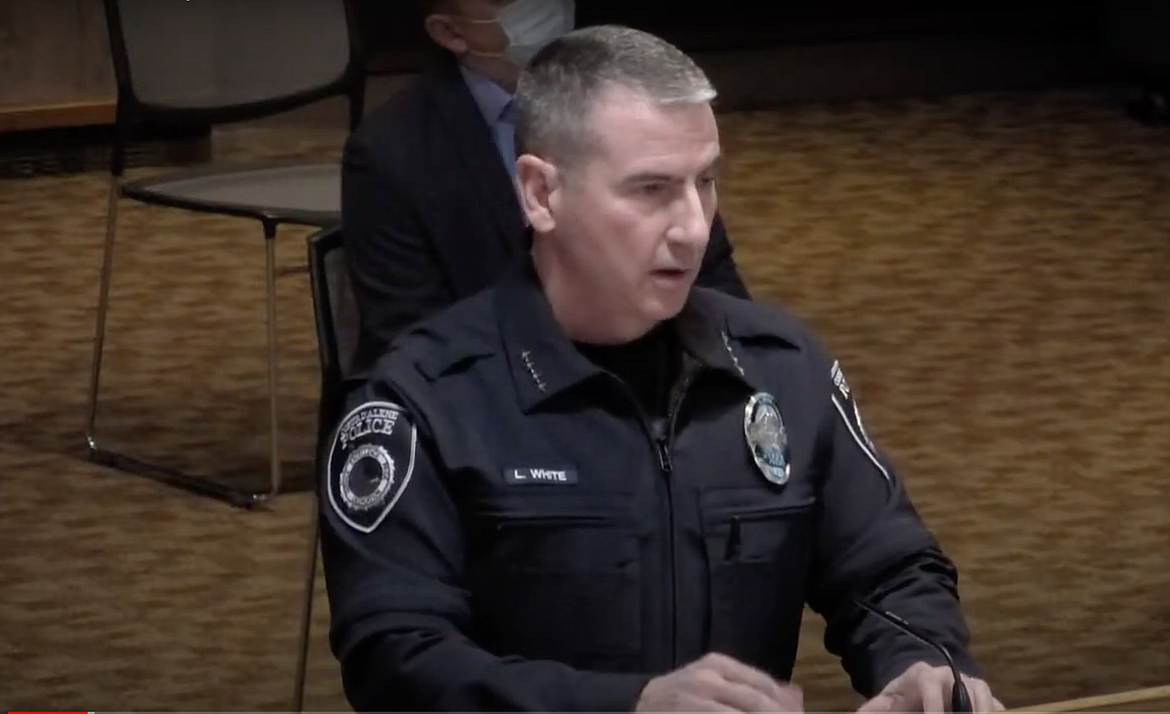 Police Chief Lee White on February 16, when he informed the city council of a dramatic increase in alcohol-related incidents in downtown Coeur d'Alene. (Courtesy CDA TV)
Previous
Next
by
CRAIG NORTHRUP
Staff Writer
|
April 11, 2021 1:40 AM
Fun fact: The front passenger door lock knobs in police cars are short and smooth.
Most cars have long, indented knobs that make it easy to manually unlock a door, but the police have different needs. These short, smooth knobs are to be expected in the rear doors of police cars, of course: Suspects would have an easy time of escaping if they could simply pull up on knobs to unlock their doors and jump out.
Ordinarily, I wouldn't give the matter much thought, but Sgt. Alan Winstead's directions to me as he climbed out of his squad car gave me nothing but time to think.
"I'm locking you in," the Coeur d'Alene Police Department officer said — with an air of both calm and warning — as he closed his door behind him late Saturday night. I was locked in his squad car outside the Silver Fox, a popular bar on Appleway.
Winstead was perfectly polite and professional to me, so I don't know if it was the badge, the waiver I signed earlier in the evening or the fact that he's built like someone who can take care of himself in a fight. Point is, I didn't need convincing to sit tight, at least at first. But my inquisitive nature eventually had me testing the knob to see if I could unlock the door. I couldn't.
Last Saturday night's ride-along with Winstead was not part of my typical routine. But after Winstead's boss, Chief Lee White, informed the City Council in February that the bar scene in downtown Coeur d'Alene was becoming untenably violent and straining the resources of the department, The Press asked if we could get a little more insight.
"Downtown changes dramatically after the 10 o'clock hour," White said before the City Council on Feb. 16. "The dinner crowd goes home, and people show up downtown. I don't think it's largely people that have been down there all night. They're a brand new crowd. Many of them show up already intoxicated. Then they go into the bars and continue to drink."
White detailed a sobering report on police calls to four bars in downtown Coeur d'Alene. On Fridays and Saturdays between 10 p.m. and 2 a.m. in January, the Coeur d'Alene Police Department took 122 calls to Mik's, the Iron Horse, the Beacon and the Moose.
Bar fights were only part of that statistical make-up, as disorderly conduct, weapons offenses, drug possession and even sexual assault were all included in the busiest winter nights on record for Cd'A PD.
White explained to both the council and to The Press in a separate interview the reasons behind that climb in criminal activity: a combination of over-serving customers and a COVID-19 pandemic that kept Washington bars closed but Idaho bars open.
White offered evidence of this trend with a sampling of 100 random reports from that specific timeframe. Fifty of the offenders in those reports came from Idaho — almost all of whom call Kootenai County home — while 43 came from Washington.
None of these statistics meant anything to the seemingly intoxicated man wandering around the Silver Fox parking lot soon after Winstead approached. The man barked angrily at a woman and another patron who'd stepped out of the bar. Soon, another Cd'A PD car showed up. Then another. Then another.
Not long after, the teary-eyed woman stood with a police officer at a safe distance from the wandering man, giving her side of an alleged bar fight that reportedly began in the Silver Fox bathroom. Two other men sat on the concrete in front of me. From my vantage, they were likely either passersby voluntarily resting their legs, or they were somehow involved and had been instructed by the police to wait.
Ultimately, nothing happened. The belligerent man apparently at the heart of the matter was told he could leave, so long as he had a ride home. An SUV would eventually pull into the Silver Fox parking lot and collect him. The two men sitting on the curb would walk away, presumably with permission. The woman disappeared into the night.
Newly promoted patrol Capt. Jeff Walther of the Coeur d'Alene Police Department said the problem doesn't stem from bars, but rather than the act of over-serving. Bars, he said, are a feature of tourist towns like Coeur d'Alene, not a bug.
"I think the bars are really an important part of the infrastructure downtown," he said. "I want them to be successful, as long as their businesses are being managed responsibly."
As a result of the increase in calls, the four downtown bars White singled out all voluntarily closed earlier on weekends following the chief's report. Those midnight-ish closures lasted a few weekends, but the bars are now back to closing at 2 a.m.
The problem, Walther said, has been a problem for years.
"What we've been seeing for years now is an average blood alcohol content in Coeur d'Alene of .18 to .19. That's a symptom of over-serving."
That BAC — measured, Walther noted, during DUI stops where a breathlyzer is administered and a suspect is arrested — is more than twice Idaho's legal limit of .08. It's a factor Winstead said requires caution as he returned to the car and announced no arrest was made.
"Then why did you lock me in?" I asked.
He answered with the confidence of grave experience in his voice. "You never know how these things will turn out."
Winstead would know. The son of a cop has been a police officer with CDA PD since 2002.
He said one answer to the recent spike in weekend calls is more manpower. Aside from taking his shift to the streets, he also serves as watch commander for the city, which this night includes downtown.
It's his job to manage how quickly officers "clear," a term that describes how the act of an officer resolves a conflict — through de-escalation or arrest — and gets back on patrol.
On Friday and Saturday nights in Coeur d'Alene, that job really matters. Winstead's squad car was one of seven to eight on patrol last Saturday night. Four of those cars and their officers responded to the Silver Fox, meaning the other four were — for the 10 to 15 minutes until the matter in the parking lot was resolved — left with handling any other routine calls that occurred in the city.
Walther, the newly promoted patrol captain, counted 93 sworn officers who protect the city. Some work patrol. Some are detectives. Some serve on task forces. Many can be called up to help in the event of an emergency.
"We have sufficient people working these shifts under normal circumstances," Walther said. "And there's a formula that's often driven by population: This many people requires this many people on patrol, this many detectives, and so on."
He added that the city is hiring three additional positions. Coeur d'Alene's Human Resources website lists the lateral patrol officer position, with pay ranging from $24.71 per hour to up to $38.35.
That wage doesn't include overtime. While Coeur d'Alene's housing prices that continue to spiral out of control would be a potential driver for working overtime, the sign-up sheet for working downtown last Saturday night was only half-full.
"For the last several months, we've had this need for overtime to deal with this downtown issue," Walther said. "We've been able to fill them in the past, but that's only going to last so long. People have families and lives at home. It's becoming increasingly difficult."
Police departments in tourist-driven seasonal economies often use overtime like a savings account. It's inevitable that the draw that leads tourists into town — in Coeur d'Alene's case, a lake to enjoy in warmer weather — brings the need for overtime during those months.
In 2020, CDA PD paid just over $8.3 million in wages and $515,820 in overtime. This year's financial plan projects $8.8 million in wages and that same $515,820 in overtime.
The difference? Chief White has said repeatedly his department needs the lion's share of the overtime budget for summer. Right now, CDA PD is burning through that overtime — unwanted as it may seem — trying to police the downtown districts in the winter and early spring.
Needing the additional coverage while chewing into a limited overtime budget creates a fine line the police have to walk. On some nights, it can make coverage tricky. But while one might reasonably think that, in a pinch, a police officer can simply hit the siren and put the pedal to the floor, Winstead said those tactics can only be used in certain emergencies.
Bar fights between drunks, over-served incidents spilling out into the streets and the spontaneous crimes that pop up from a night of drinking, he said, don't qualify.
"People think we can just flip on the lights and run reds to get where we need to go," Winstead said as he maneuvered up Government Way. "That's just not the case."
For an officer behind the wheel to hit the sirens and gun the engine, certain circumstances have to require such a moment. Those include active suspects and violent attacks. Technically, a bar fight could be argued into that criteria, but Winstead said two parties voluntarily engaging in a drunken brawl shouldn't jeopardize innocent drivers just trying to cross through an intersection.
But last Saturday night and early Easter Sunday morning — April 3 and April 4 — sirens weren't required. Incidents were few and far between. The bars downtown were packed. As 2 a.m. struck and the establishments in question closed, people remained generally happy. Joyous, even.
Outside Mik's at 2:05 a.m., a man sat outside the popular bar because — according to his shouts to strangers — he was deemed too drunk to serve. He waited with angry swagger for his cousin, who he claimed was bankrolling the night's festivities. The cousin was still partying inside. Being left behind, the man swore, justified a fight.
But just before 2:15 a.m. the cousin emerged, and the two hugged it out.
The Silver Fox was the only bar incident CDA PD had to respond to, one of only 16 calls made citywide during that four-hour shift.
Maybe it was the Easter weekend. Maybe it was the celebratory mood of that night's Gonzaga game, when Jalen Suggs hit one of the greatest buzzer-beaters in college basketball history just hours earlier.
Maybe it was the bars cooperating.
"I know that Mik's, for example, they hired some people to help, and they invested in some metal detectors," Walther said. "As businesses in the community, they realize they have an interest in being part of the solution, rather than over-serving their customers and being part of that problem."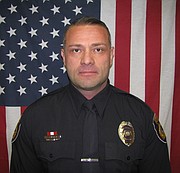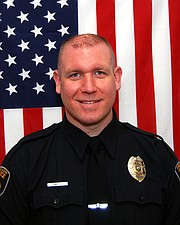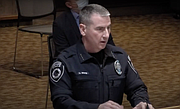 ---