NIC trainer Boswell earns NJCAA honor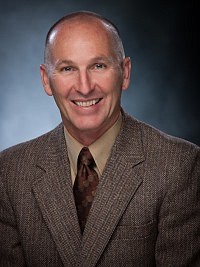 CHARLOTTE, N.C. — Longtime North Idaho College athletic trainer Randy Boswell is among three people in the current class being inducted into the NJCAA Wrestling Coaches Association Hall of Fame.
Also being inducted is Scott Norton, coach at Highline Community College in Des Moines, Wash., from 2003-19; and Rashad Evans, a two-time NJCAA All-American at Niagara County (N.Y.) in 1999 and 2000. He won a national title his second year.
Boswell, being inducted as a contributor, is in his 28th year as NIC's athletic trainer. Along with serving as the head athletic trainer at the 2011 and 2014 NJCAA Wrestling Championships, Randy has worked at the past 28 NJCAA wrestling tournaments.
Regardless of the school affiliation, Boswell has put forth countless hours toward assisting wrestlers to better the overall student-athlete championship experience. Boswell was the head athletic trainer for the Cardinals wrestling team in 1998, 2001, 2003, and 2013 when they won the NJCAA national championships.
Also, Boswell has worked very closely with USA Wrestling and has traveled to numerous events throughout the world. Among them are: The World Cup of Wrestling in 1999, 2002, and 2003, The Pan-American Wrestling Championships in Mexico in 2010 and 2014, the 2011 Jr. Pan-American Wrestling Championships in Sao Paulo, Brazil and the 2012 Ivan Yariguin Golden Grand Prix in Krasnoyarsk, Russia.
In 2013, Boswell was selected to travel with the World Freestyle team to Russia and Armenia. That same year, he was the athletic trainer for the World Championships in Budapest, Hungary. Boswell was requested to work the 2015 World Championships in Las Vegas, and the 2017 World Championships in Paris, France. In 2019 he went to Lima, Peru with USA's National Wrestling Teams for the Pan American Games.
---