Terrance Ricky Harris, 57
Husband, father, brother, uncle and dear friend to so many, Terrance Ricky "Rick" Harris passed away at the age of 57 on Saturday, April 3, 2021, surrounded by loved ones. After a courageous 20-month battle with cancer he could no longer keep up the fight. His family loved him "bigger than the sky" and his memory will be a constant blessing to them.
Rick was born July 18, 1963, in Plattsburgh, N.Y., but because he was from a military family he lived in several locations throughout his youth, including Hawaii, Texas, Oklahoma and Arizona. Rick served in the U.S. Air Force and was stationed at Fairchild Air Force Base from 1983 until 1990. He attended Eastern Washington University and received his bachelor's degree while still in the Air Force. In 1987, Rick enrolled in Gonzaga University School of Law's night program. He met his wife, Linda, at Gonzaga and together they graduated in 1991.
Rick and Linda lived in Arizona after graduating from law school and Rick worked at the Arizona Attorney General's office for more than nine years. They moved to North Idaho in 2001 and Rick began working in a private law firm. Rick developed a keen ability for business transactions and related legal work. He also fostered a reputation throughout the North Idaho legal community for his skill, attention to detail and, most importantly, for his respectful and professional approach to problem solving and conflict resolution. Rick treated every client as if they were the most important client he had and they reciprocated with an outpouring of well wishes and prayers upon learning of his illness. Rick became a partner in the law firm of Ramsden & Lyons and subsequently became the managing partner of Ramsden, Marfice, Ealy & Harris, LLP, which he helped to guide and prosper until his retirement in 2017.
Rick loved reading, music, Gonzaga basketball, WSU football, hiking, biking and traveling with his family. Determined to get the most out of the time he had left, Rick planned and fulfilled many "bucket list" items in the months following his diagnosis, living out his mantra from the Dave Matthews Band lyrics, "Celebrate we will, because life is short but sweet for certain." He and Linda saw the Rolling Stones in concert in Seattle, he attended a Coug game with his buddies, Doug and Mike, he biked the Trail of the Coeur d'Alenes, visited Arizona to spend time with family, traveled to Hawaii with Linda's family, spent an amazing week in Cancun while attending three Dave Matthews Band concerts, and followed the Zags to Vegas to watch them win the 2019 WCC tournament.
Rick is survived by his wife, Linda Harris; two children: Ryan and Matt; three brothers: Ronald (Mary) Ball, Jerry (Aurora) Ball and Jack (Laura) Ball; four sisters-in-law: Karen Ball, JoAnn Walls, Kathy (Cris) Willy and Karen (Joni) Thordarson; his mother-in-law, Sue Thordarson and numerous nieces and nephews and great-nieces and great-nephews.
He is preceded in death by his daughter, Samantha; his mother, Gailya Harris; his father, Buck Harris; his father, Sylvester Ball; his brothers Barry Ball and Steve Ball; his brother-in-law, Stephen Walls; and his father-in-law, Loran Thordarson.
Donations may be made in his memory to Hospice of North Idaho (hospiceofnorthidaho.org/) or North Idaho Pride Alliance (nipridealliance.com/)
There will be a private celebration of Rick's life at a later date. Please contact Linda Harris or Kathy Willy for details.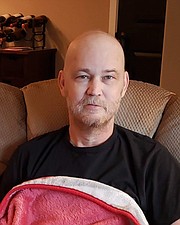 ---