ZAGS TRACKER: At elite status, with this group or the next in line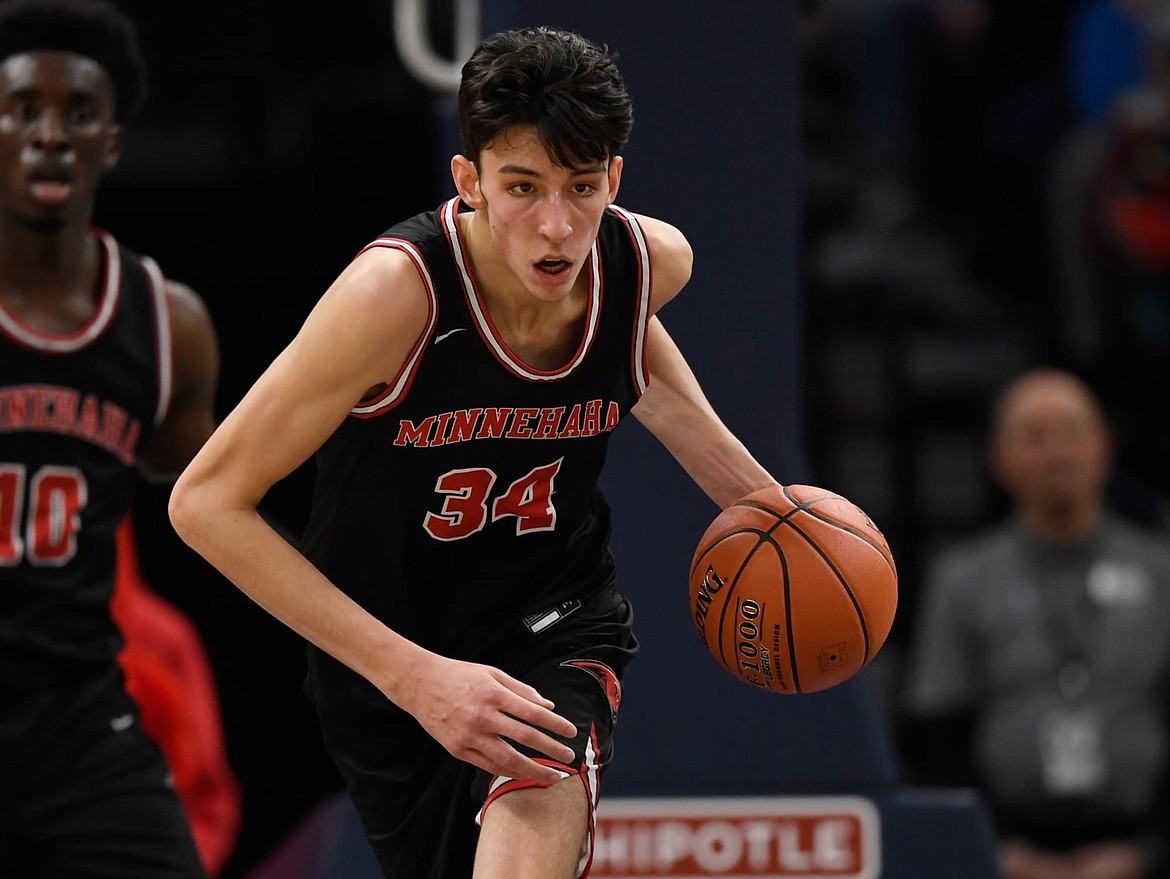 Photo courtesy of SLIPPER STILL FITS Chet Holmgren
What next for Gonzaga?
No use embarrassing anyone by using their name in a really nutty context, but…
I received an email Wednesday morning which contained a startling opinion: "Gonzaga is NOT an elite program."
Hmmm.
Really?
The Zags, as most of you already know, have played in two of the last four NCAA championship games, and have made the Sweet Sixteen in six consecutive tournaments — the longest streak among all 347 Division I basketball programs.
Lest there be any further discussion, all that most definitely constitutes elite.
Besides their handsome win-loss record (62-3 over the past two seasons, just 14 losses in five years), Gonzaga now has a cast-iron reputation for developing players.
Jalen Suggs has said over and over that choosing to spend a year in Spokane was the best decision he's ever made — and his NBA draft stock (No. 3 and above) proves that conclusively.
THE ISSUE of development and improving players so dramatically comes into play big-time as we peer into the Zags' future, because next year will see some pretty dramatic turnover.
Despite that, the Zags have been picked No. 1 in several of the way-too-early polls — and no lower than No. 2 (behind UCLA) in a couple more.
Development matters two ways…
First, when you're seeing the likes of Suggs, Corey Kispert, and likely Joel Ayayi departing from the program to play ball for a living, it's critical that the young talent already on campus (or soon to arrive) can step up pretty dramatically.
Start with the current freshmen: Julian Strawther, Dominick Harris, Ben Gregg and Oumar Ballo all figure to be MUCH better players next season.
There's plenty of talent in that group.
Incoming prep recruits — the ones committed so far — include five-star point guard Hunter Sallis (it will hard to replace Suggs, but Sallis is a heck of a candidate), and my own dark horse candidate to be a huge contributor, post player Kaden Perry from Battle Ground, Wash.
Kids who have competed with and against Perry in AAU ball — Gregg and Duke recruit Paolo Banchero, for instance — rave about Kaden's aggressive game.
In fact, Perry would have been handy to have competing in that title game against Baylor, since he might have matched some of the Bears' athleticism and attacking mentality.
SO, RIGHT there, you've got an entire class of young talent, kids ready to make the step that so many Zags have accomplished before them.
Next, we turn to a couple of critical players from the current team that I suspect will stick around: Drew Timme and Andrew Nembhard.
Both are likely to test the NBA pre-draft process, just to see where they stand and what might boost their stock in a year or two.
Timme actually shows up in the bottom edge of a few mock drafts this year, but scouts and team executives almost surely will tell him that pure post players in the NBA are getting rarer, and the ones that make it are legitimate shot blockers.
They're also going to suggest that Drew needs at least some outside shooting game to remain a threat in the NBA – so it's wise for him to stay in school and polish that part of his arsenal.
By the way, in case you're wondering which way Timme is leaning, his mom Megan already has connected with Sallis' mother, and they're getting together a group called "Zags Moms."
That might be all we need to know.
Even if Gonzaga doesn't sign another player, Timme will be able to drift outside a little more with Perry eventually developing as a post presence.
AH, BUT who else could be in the Zags' sights?
There are two names flashing in neon, and each will be considering Gonzaga's history of developing big men while in the midst of their decision process.
The most obvious is Chet Holmgren, the No. 1 prep recruit in the country, and Suggs' former prep teammate. Holmgren is a 7-foot-1 magician who handles the ball like a guard, possesses a magic shooting touch — but still goes inside to gobble up rebounds and block anything in the neighborhood.
If Holmgren signs with Gonzaga, everything gets rearranged in the frontcourt — and the Zags definitely start the season as the team to beat come next March.
There's another option in the big-man sweepstakes, too.
Walker Kessler, who got lost in the crowd as a North Carolina freshman, is a 7-1 talent that only needs that perfect landing spot.
Kessler has joined the transfer portal, and people in Carolina think he's leaning toward Gonzaga — but every team in the South is after him (he's a Georgia native).
Plus, new Tar Heel coach Hubert Davis is making his best pitch to keep Kessler in Chapel Hill.
IT MAKES some sense for Holmgren and Kessler to talk about their futures.
There's no question Mark Few and his staff would love to develop Kessler into a superstar, but the young man wouldn't want to transfer into a program where he'd once again fight for minutes with the likes of Holmgren, Perry – oh, and All-American Drew Timme.
Sources with whom I've discussed the Holmgren situation say that Gonzaga remains his top college choice (though it's not quite a lock), but he's also being courted hard by
the NBA's G-League Ignite program.
There are good reasons for Holmgren to consider that route — a half-million of them if you're counting dollars — although Holmgren surely has noticed how his buddy Suggs has developed a national brand at Gonzaga.
That kind of notoriety, which is worth real cash down the road, isn't available in the G-League — where players improve, but do so pretty much in anonymity.
Holmgren has said he'll only play someplace where they'll let him spend a decent share of the time on the perimeter.
He wants to sharpen his outside game for the NBA, and become something like a taller and maybe smoother version of Killian Tillie.
Holmgren has a boatload of options, obviously, but the Zags still look enticing.
We'll see.
IN THE new world of college hoops, where there are players everywhere in the transfer portal and you can switch schools without sitting a year, plenty of talent will be zipping across the landscape.
Since players now realize that Gonzaga will be somewhere near the top of the rankings every week as far as the eye can see, kids and their families are calling Few and his staff – not just the other way around.
You can assume that Gonzaga will have its pick of some outstanding talent, carefully choosing the right kind of player (and personality) to fit into an evolving roster.
As always, character and the willingness to play an unselfish style of basketball is mandatory if a young man is coming to Gonzaga.
Suggs spent just one spectacular season in Spokane, missed the entire Kennel experience due to COVID restrictions, yet still refers to the program as a "brotherhood."
Jalen talks about his teammates and the bond that goes with being a Zag — far more than he's ever says anything about his future in the NBA.
Bottom line: Gonzaga has plenty of talent on campus or headed that way.
There are also several amazing players still undecided but perhaps leaning toward the Zags.
They will be the preseason No. 1 again, almost certainly.
With all due respect to the naysayers…
They are now the definition of elite.
Email: scameron@cdapress.com
Steve Cameron's "Cheap Seats" columns appear in The Press on Mondays, Wednesdays and Fridays. "Moments, Memories and Madness," his reminiscences from several decades as a sports journalist, runs each Sunday. Steve also writes Zags Tracker, a commentary on Gonzaga basketball which will be published monthly during the off season.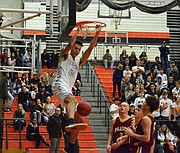 ---