Glenn Logan Sentman, 82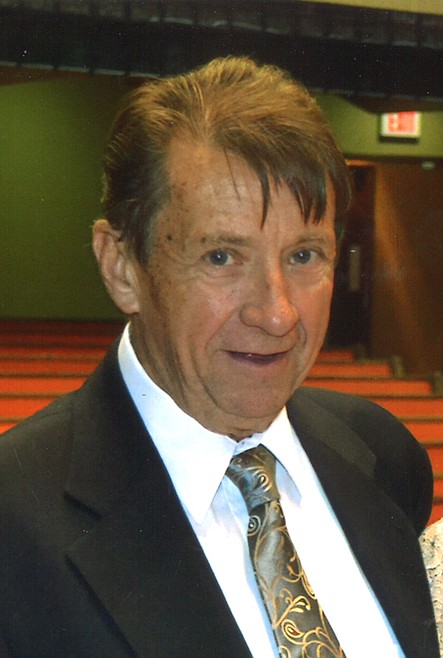 Glenn Logan Sentman, 82, was gathered into the arms of the Lord and carried home on Feb. 28, 2021, in Coeur d'Alene, Idaho, after a car accident. He was surrounded by the love and guiding prayers of his family.
On Jan. 28, 1939, Glenn was born to Robert and Bertha (Logan) Sentman in Kellogg, Idaho. He had four younger siblings: Janet, Dan, Pattie and Dale. At the age of 5, Glenn and his family moved to Spokane, Wash., where he grew up.
On Nov. 19, 1960, Glenn married Mary Riley, and together they had three children: Shawn, Dale and Matthew. Glenn was a dedicated father who loved his family. After proudly serving for 20 years in the U.S. Navy, Glenn retired in 1975 and worked at Xerox in Virginia Beach, Va.
In the 1990s, he returned to Spokane, where on July 15, 2001, he married Sandra Barker, who passed away in April of 2012.
Later that year, Glenn and Bonnie Hensley square danced into one another's lives. They were married on Sept. 2, 2012, in Coeur d'Alene, where they embarked on many beautiful journeys together. It was during that time that Glenn's life changed forever. On a lovely day in 2012, he suddenly found himself surrounded by the loving light of the Lord and, for the first time, his heart accepted the grace of Jesus. Glenn always recalled that day as one of the most extraordinary days of his life.
Glenn always used to say, "No matter what happens, I enjoy my life. I look for the joy." He lived by that motto every day and he filled his life with what brought him the most joy — square dancing, marathon running, reading, discussing history, connecting with family and friends, attending Heart of the City Church, serving in the Fathers Market and of course, watching baseball, especially the Spokane Indians!
Glenn's heart was that of an adventurer and he never missed the opportunity to camp, travel and cruise his way across the world.
Glenn will be remembered as a man of many things. But mostly, Glenn will be remembered as a man of Faith who strived to help others find their own life's joys as diligently as he strived to find his own. Even now, he would not want us to linger in this sadness. He would want us to always, no matter what, look for the joy.
Glenn is preceded in rest by his parents, Robert and Bertha; brother, Dale; sisters, Pattie and Janet; daughter, Shawn; and cousin, Marian Newburn.
Glenn is survived by his wife, Bonnie Sentman, one brother, seven children, 18 grandchildren, two great-grandchildren and numerous friends.
A celebration of life will be held at 10 a.m. on May 7, 2021, at Heart of the City Church, 772 W. Kathleen Ave., Coeur d'Alene, ID 83815.
In lieu of flowers, please consider donating to the Fathers Market, also at the Heart of the City Church.
English Funeral Chapel has been entrusted with the arrangements. Memories and condolences may be left on Glenn's online memorial at www.englishfuneralchapel.com.
---