Diane Theresa Garrett, 59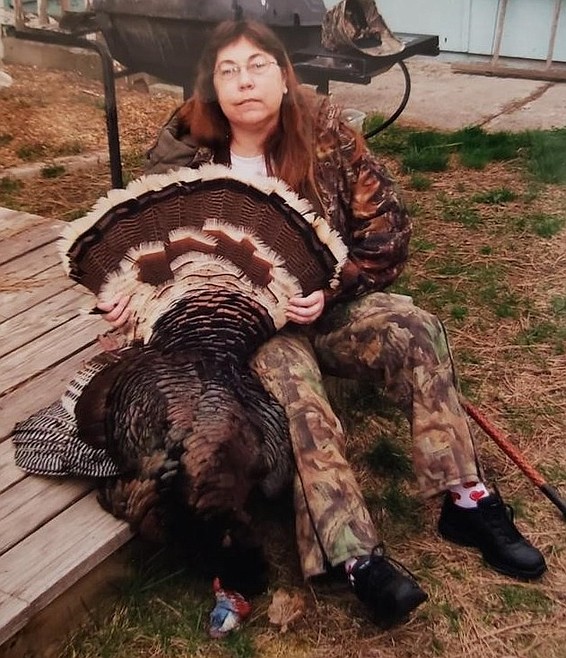 Diane Theresa Garrett, 59, passed away April 2, 2021, at her home in Post Falls, Idaho. She was born Nov. 1, 1961, in Salt Lake City, Utah; the daughter of Frank L. and Marie (Buckley) Fish.
She worked as a news carrier in her teens, then as a waitress, a store clerk and security guard.
Diane developed diabetes at age 2 1/2. She bore her suffering quietly, uncomplaining. She enjoyed the good things in her life. She loved to make and shop for gifts of love for her family. She embroidered one, saying that was her philosophy. "People complain that roses have thorns. I'm grateful that thorns have roses." ln her memory, please be grateful for the good things, the happy times and the love.
She is survived by her husband, Joseph; her son, Jordan (Louis) Fish; and three grandchildren: Eris, Liam and Elliot, of Spokane: three brothers: Russell (Helen) of Lebanon, Ore.; Stewart (Vicki) of Post Falls and Vincent (Arleen) of Coeur d'Alene; and two sisters: Cristina DeChambeau and Julie Fish, both of Coeur d'Alene. She was also close to her nieces and nephews, Logan (Beth) Fish, Miranda (Brent) Woody, and Emma, of Oregon; Michael DeChambeau of Coeur d'Alene, Amanda Lowe and Beth (Nathan) Raschko of Spokane; and Andrew Fish of Post Falls.
One brother, Paul, and sisters Mary, Ramona and Louise, and her niece, Maggie, and her father preceded her in death.
There will be no formal service but we will remember her with joy and kindness.
Yates Funeral Home has been entrusted with the care of final arrangements. Please visit Diane's online memorial at www.yatesfuneralhomes.com and sign her guest book.
---